---
Australia's tens of thousands of woolgrowers were recognised with the inaugural Eco Stewardship Award, in honour of the passion, dedication and commitment they show towards the environment.
Oscar-winning Australian actress Cate Blanchett surprised four Australian woolgrowers by presenting them with the Eco Stewardship Award at the 2018 Green Carpet Fashion Awards, Italia.
"It gives me particular pleasure to present tonight's Eco Stewardship award to a group of people from my native Australia who are genuinely leading the sustainability charge, and in an aspect of the fashion industry that is foundational - the production of Merino wool. An ambitious programme of reform has seen the best Australian woolgrowers set new benchmarks for producing this most precious natural fibre. Of course, nobody tells this tale better than those working to progress this critical movement," Cate Blanchett said.
"An ambitious programme of reform has seen the best Australian woolgrowers set new benchmarks for producing this most precious natural fibre."
Australian woolgrowers, Matt and Vanessa Dunbabin, 'Bangor' farm, alongside Richard and Jenny Weatherly, 'Connewarran' farm - who have each displayed sustainable farming and conservation practices - travelled from Australia to Milan to accept the award on behalf of the tens of thousands of passionate wool producers across Australia.
Matt and Vanessa explain, "It is an honour to be awarded the Eco Stewardship Award. This award not only recognises our work at 'Bangor', but also shines a light more broadly on world-leading sustainable wool production happening right across Australia. Every day, woolgrowers across the country are caring for their animals and the land in a passionate and sustainable way, ensuring that when you are wearing wool, you are also caring for the environment. Woolgrowers have always known this is the case - and it is fantastic that this has been recognised by the fashion industry."
Richard and Jenny explain: "We are very honoured and very proud. I feel that we are representing other woolgrowers, who have shown remarkable stewardship of their country, as well as representing Australia and to some degree, representing Livia Firth's innovative and brilliant work as well as the Woolmark Company commitment on this regard and the work of Italian fashion industry."
Despite being a new addition to the fashion calendar, the awards have established themselves as one of the world's foremost sustainability and fashion events. This year's event attracted the biggest names in fashion and entertainment. Attendees included Alessandra Ambrosio, Alison Brie, Carlo Capasa, Cindy Crawford, Livia Firth and Colin Firth, Elle Macpherson, Jeremy Irvine, Julianne Moore, Olivia Palermo and Sinead Burke.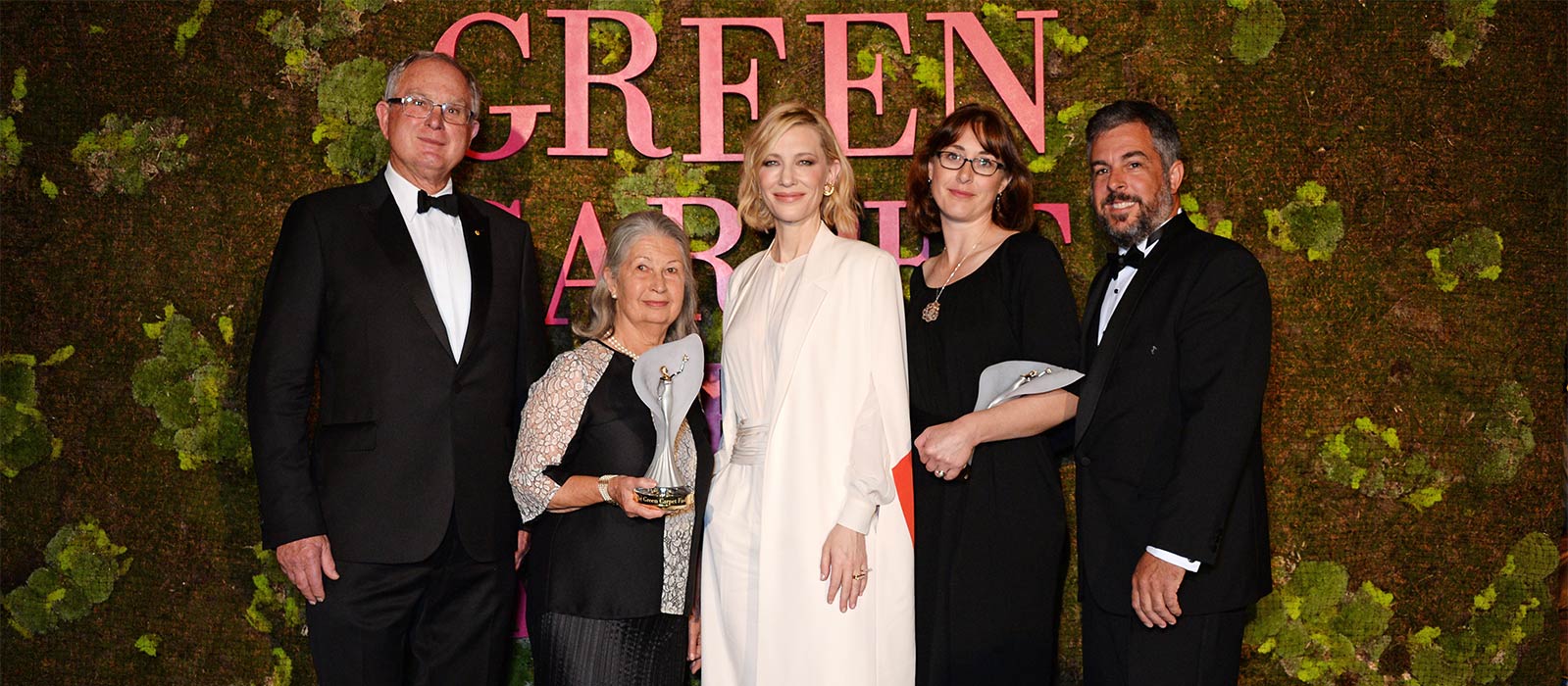 Australian woolgrowers Richard and Jenny Weatherly (left) and Vanessa and Matt Dunbabin (right) accept the inaugural Eco Stewardship Award, presented by Cate Blanchett, at this year's Green Carpet Fashion Awards in Milan on behalf of the tens of thousands of Australian woolgrowers.
The Woolmark Company is proud to celebrate this award, a great recognition for Australian Merino wool.
"Our support of the Green Carpet Fashion Awards is a natural fit, celebrating the best in sustainability in the luxury fashion chain," says The Woolmark Company Managing Director Stuart McCullough.
As the global authority on wool, The Woolmark Company promotes Australian wool's position as the ultimate natural, renewable and biodegradable fibre and represents pioneering excellence and innovation from farm through to fashion.
Use the interactive map below to discover more stories from the land.
Visit the farms
NSW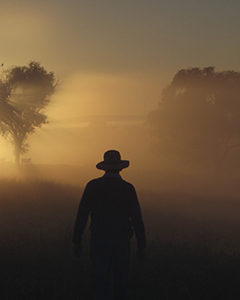 Roseville Park

Bolinda Vale

Hillwood

Merriman Shearing School

Millpost Merino
Visit the farms
TAS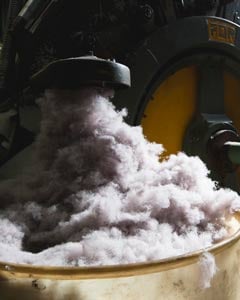 Waverley Mills

Connorville

Glenelg Estate

Trefusis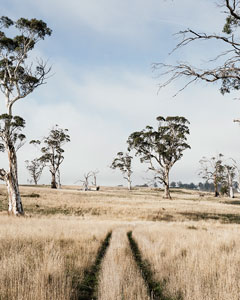 White Gum Wool
Visit the farms
VIC

Tiverton
Visit the farms
WA

Ocean View

Red Gully

Wallbrook