---
"If you take the view that you don't own it and that you're a custodian, it makes it a lot easier [to care for the land]," says sixth-generation woolgrower Roderic O'Connor of Tasmanian Merino wool-growing property Connorville. "Being a custodian gives you the freedom to ask yourself what you should do, to ask what your heart really tells you. Balancing production as your prime motive is too hard, because when successive droughts or floods or whatever else come, it takes too long to recover. We knew there must be a better way."
Established in 1824 and held entirely within the O'Connor family since that time, Connorville is one of Tasmania's original – and pre-eminent – wool properties. Boasting a long association with the production of superfine and fine Merino wool, and producing in excess of 350 bales of fine Merino wool and around 130 bales of fine cross-bred wool per year, it is also one of the largest producers in the state. But for O'Connor and his wife, Kate, the shared long-term vision for the property is to continually protect and improve its native vegetation, grasslands and apply similar principles in the improved grazing country so that their children – Philippa, India and Lachlan – may continue to enjoy it for generations to come.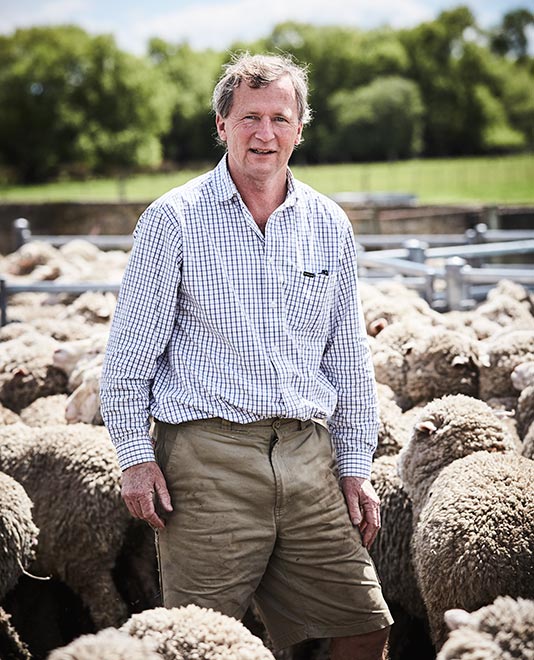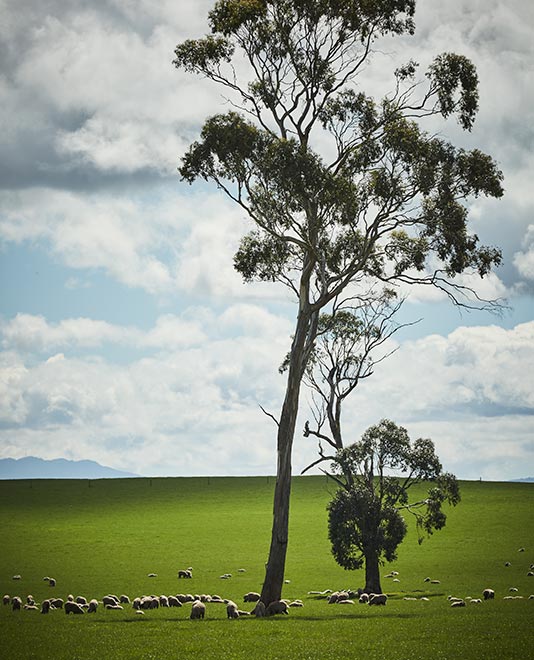 (Left) Roderic O'Connor of Connorville.
O'Connor sees his role as a nature conservationist not just as an aside to his profession as a woolgrower, but complementary in every respect. "The only way to do that, to get more production out of your [sheep] stock," he says, "is to look after your land and look after the animals. By increasing the quality and quantity of grass, the sheep grew better and more wool, which means we don't need to hold as many."
Connorville has been one of the most active participants of the Tasmanian Island Ark program of Greening Australia, one of the first non-government organisations working in the sector of environmental protection and regeneration. One of the world's last refuges for many threatened animals, Tasmania is home to a host of animal species now largely extinct on mainland Australia. In response, Greening Australia is working to reverse the decline of biodiversity and reconnect people and nature in what is a globally significant landscape. With the Tasmania Island Ark project, the organisation is aiming to recreate more than 6,000ha of new habitat across the island state to create a stronghold for Australia's critically endangered animals while revitalising local Tasmanian farming communities, particularly through its educational programs.
To date, Greening Australia, in collaboration with local woolgrowers, has restored more than 1000ha of the landscape through the planting of some 250,000 native plants in grassy woodlands and river-flats, and an additional 200ha of existing native vegetation managed for conservation purposes. These numbers are particularly astounding when one thinks of the relative size of the island state; indeed, its Macquarie riparian restoration work is one of the largest revegetation projects in Australia, with some 16km of the banks of the Macquarie River, Isis River and Tacky Creek replanted with native plants.
The knock-on effect for native endangered species is considerable, with populations of eastern quolls, spotted-tailed quolls, eastern barred bandicoots, Tasmanian devils, eastern bettongs and woodland birds, among others, on the rise. "We have seen around the world that native animal populations are crashing, and that whole movement is what we want to get away from here in Tasmania," explains Sebastian Burgess, the program's Tasmanian director of conservation, of his mission. "Much of our work, then, is about reducing or managing threats – maintaining clear waterways, managing weeds, for example – to try and hit that equilibrium."
"Being a custodian gives you the freedom to ask yourself what you should do, to ask what your heart really tells you."
At Connorville, O'Connor sees a happy flock of sheep as a result of his family's commitment to bettering the land they call home, but recognises that total sustainability isn't an overnight destination. "In some areas of the property it will take me twenty years to revert myland back to native grasses. In doing so I have been ableto step back and better understand the lifecycle around us. It will take me my entire life to get things set up so that I can pass onto my son something that's better than what I inherited," he says. "Climate change means the management of the land is really, really difficult, but through soil conservation and grassland conservation, the planting of new trees, then we can hopefully help to halt some of that change by lessening its impact on us and what we do here."