Breathable & thermoregulating
For clothes that perform as hard as you do, Merino wool reacts to changes in body temperature keeping you warm when it's cool and cool when it's hot.
Moisture wicking
Merino wool fibres absorb large quantities of moisture vapour then move it away to evaporate into the air, keeping sweat away and rain at bay.
Odour resistant
Sweat less, smell better. Merino wool actually locks away odour molecules, which are only released when washed.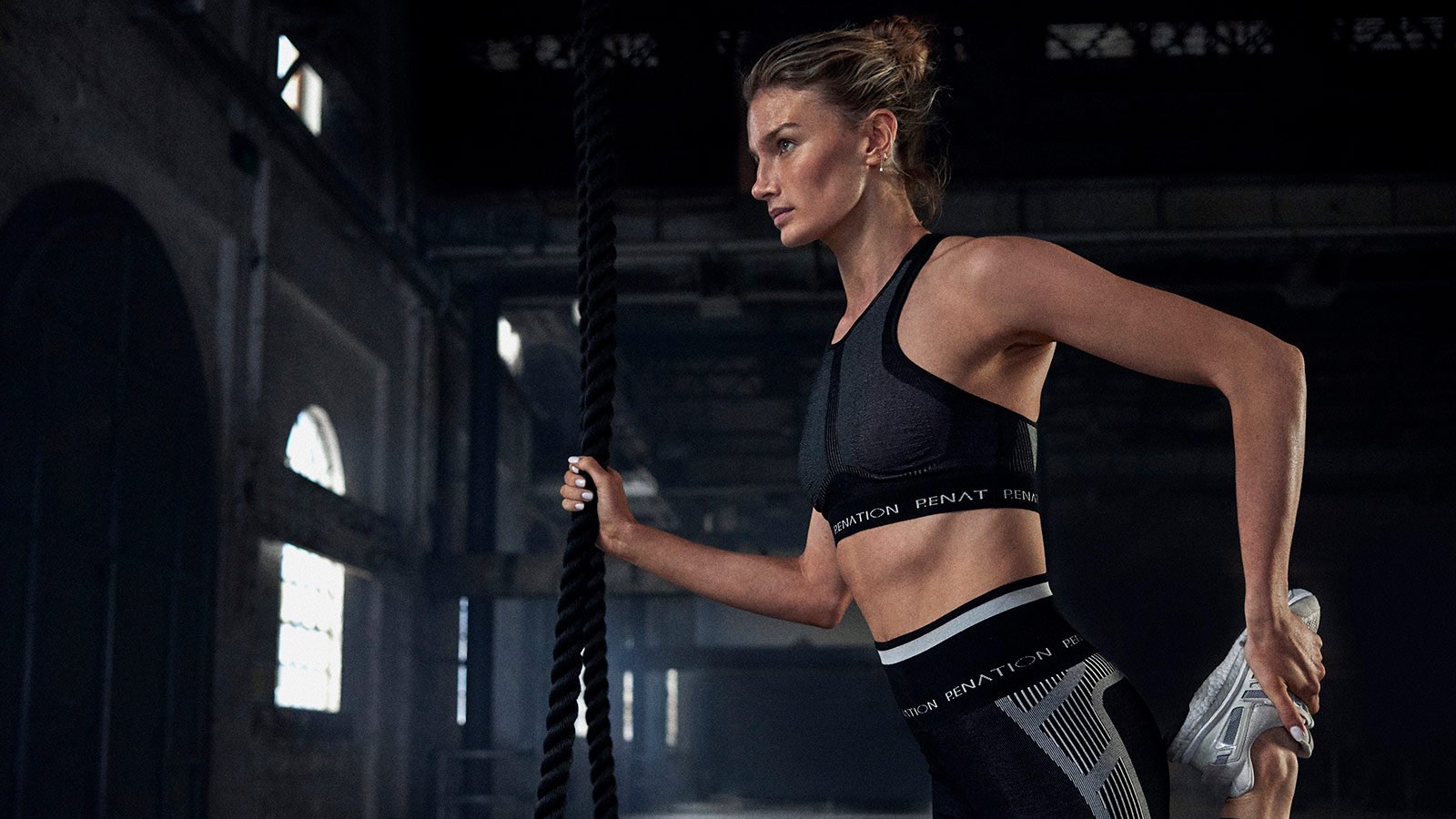 Never hot. Never cold.
From nature comes the world's most technically advanced and original performance fibre. No other fibre can match all of Merino wool's benefits: breathable, moisture wicking and odour resistant. With Merino wool, Mother Nature got it right.
Mizuno x Woolmark
Japanese sports brand, Mizuno, elevates their best-selling Breath Thermo base-layers with Merino wool.
Learn More
LUNA ROSSA PRADA PIRELLI X WOOLMARK
Merino wool has once again been put to the test through the Luna Rossa Prada Pirelli team uniform, designed and developed for the 37th America's Cup.
Learn More
SALOMON X WOOLMARK
SALOMON and The Woolmark Company create high-performing shoes that harness the potential of Merino wool for unparalleled comfort and durability.
Learn More
NISSAN x WOOLMARK
The Woolmark Company announced as the official technical partner of the Nissan Formula E team, delivering the ultimate high-performance racing kits.
Learn More
SAUL NASH X WOOLMARK
2022 International Woolmark Prize winner, Saul Nash, unveils wool-rich pieces harnessing the benefits of Merino wool for genderless performance-inspired design.
Learn More
PRADA LINEA ROSSA X WOOLMARK
Prada Linea Rossa chooses Australian Merino wool for their Fall/Winter 2023 performance-focused collection.
Learn more
Athletes perform in Merino wool
Luna Rossa Prada Pirelli Team
Luna Rossa Prada Pirelli Team
Luna Rossa Prada Pirelli Team
The world's best sailors turn to the world's best-performing technical fibre in preparation for the prestigious America's Cup.
Olympic champion backs Merino wool
Olympic champion backs Merino wool
Olympic champion backs Merino wool
Two-time Olympic windsurfing champion Dorian van Rijsselberghe calls wool "one of the most environmentally conscious clothing fibres there is."
Merino walks the highline
Merino walks the highline
Merino walks the highline
Professional slackline and adventure athlete Ryan Robinson loves walking the highline in Merino wool, for one main reason - he forgets he's wearing it. "It's the perfect fibre for putting everything out of my mind except the job I'm there to do, no matter what environment I'm in."
Perform better in Merino wool
Can what you wear increase your quality of life? Science shows that wool's health and wellbeing benefits can help you live your best life.
Layers of performance
Good for sheep, perfect for you. Whether you choose a base-layer, mid-layer or outer-layer - or a combination of all three - for your next adventure, you know Merino wool has got you covered.

Discover The Latest Wool Activewear