---
In the central west of New South Wales, fourth-generation Australian Merino woolgrower Stuart Watts is surrounded by 4500 acres of family land. His property, 'Bolinda Vale', sits on the outskirts of the township Dunedoo and – like so many wool-growing families – has been in the Watts family for nearly 100 years.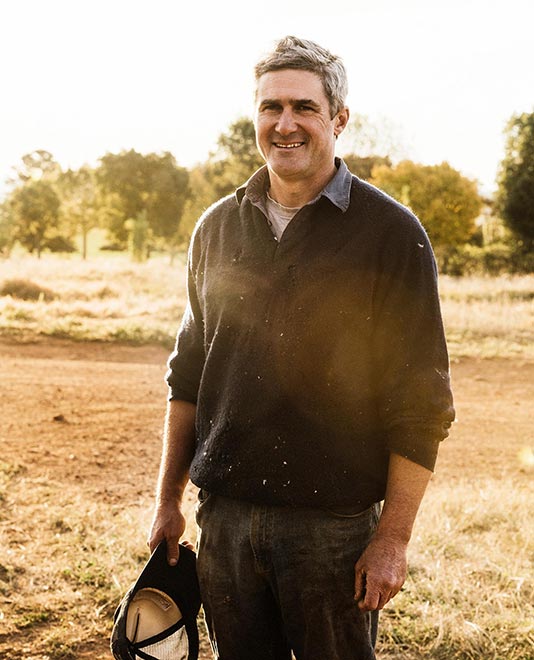 (Left) Woolgrower Stuart Watts. (Right) Merino sheep ready for annual shearing.
Australia's wool industry is steeped in tradition, providing a crucial resource not only for the Australian economy, but various others including the global fashion industry. What some may not know, is that the fabric or yarn used to make your dress, suit, coat or sweater originates on the back of a Merino sheep in the pastoral regions of Australia - such as Dunedoo. For Watts, a life on the land is a true passion. Having grown up on 'Bolinda Vale' he has spent the past 25 years running the operation, along with his wife Lucy. Caring for close to 4000 Merino sheep, the Watts produce Merino wool averaging 19.5 micron, suitable for luxurious next-to-skin apparel.
But it's not just the sheep they care for. The Watts, like every other Australian woolgrower, place considerable care for the landscape and environment in which they live and work. Ethical and environmentally sensitive farming is just as important for today's discerning consumers as the quality of the clothing itself. For generations, the growers who produce this fine wool have shown how the Australian rural landscape can be managed effectively while protecting the natural environment, supporting rural communities, and meeting the needs of increasingly environmentally-aware customers. "Farming is a reciprocal relationship based on mutual respect," says Watts.
"If you look after your land and your stock, they, in turn, will look after you. We've been undergoing a tree planting operation here throughout the property from the early-1980s. My father planted extensive shelter belts made up mainly of Kurrajong trees." Not only beneficial for the environment, as these newly planted trees continued to grow they also created a protective environment for the sheep, especially the ewes to lamb in.
"Another plantation of around 2000 trees was established 12 years ago. We have just finished transplanting the last of these trees throughout the property. Along with the environmental benefit for the sheep and cattle, the Kurrajongs have the added benefit of being an effective fodder, when lopped, for stock during dry times."
And dry times Australia has had. The Millennium Drought in the early-2000s gripped most of the southern parts of Australia, forcing those on the land to come up with innovative farming practises. The Watts, for instance, rethought the variety of crops they planted, ensuring they were able to store enough feed for their sheep when rainy days were few and far between. "The red soil that we have doesn't hold water very well in dams, so we have made sure we have an additional water source in those paddocks. As far as bridging the feed gap throughout the year, establishing lucerne stands and grazing oat crops is a significant part of our annual program."
"If you look after your land and your stock, they, in turn, will look after you."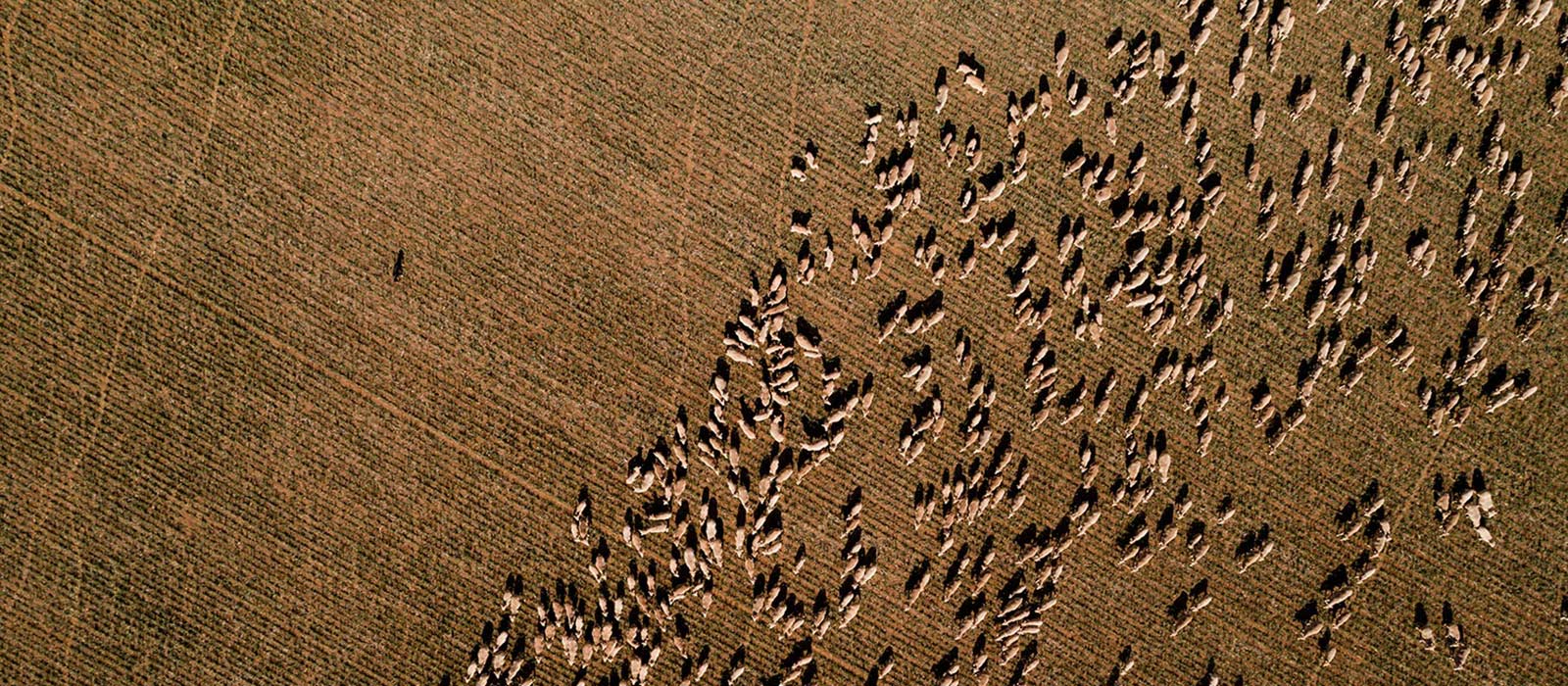 While the drought may be broken, a life on the land is constantly at the bittersweet mercy of Mother Nature. In 2017, 55,000 hectares of land not too far from 'Bolinda Vale' was burnt by the Sir Ivan bushfire, which lasted several weeks after it was started by a lightning strike. While many nearby properties were devastated by the fire, the direction of the wind worked in favour of 'Bolinda Vale'. Once the smoke had settled, the small community of Dunedoo and its surrounds really came into its own, with woolgrowers banding together to help those who had suffered. "The overall response from the Dunedoo farming community was huge right from the beginning - protecting houses, stock and farm structures in the initial stages of the fire. In the aftermath there was continuing support on many levels, such as donations of farming material and feed or holding stock for those affected farmers while they worked out their recovery strategies."
Community spirit is also strong not just in times of crisis, but in in terms of showing off the best of the region. Australia may produce the world's best Merino wool, but on an island nation where the greater population lives in coastal cities, there's still a lot to do to show-off one of the country's most important industries, which is why the Watts have renovated their old shearers' huts, converting them into boutique accommodation. "We feel it's important to bridge the gap between city and country and the shearers' huts will help us do that. There's a percentage of people who love to get away from the city and come to a working farm, especially with their children, or for overseas visitors to come and experience the real Australia. We're so close to so many wonderful tourist attractions and historic towns and we are keen to promote these."