---
Natasha Liu Bordizzo stars in Armour, a short film written and directed by Ben Briand as part of The Woolmark Company's 'New World Wool' campaign, marking 50 years of successful Australian wool trade with China.

Filmed primarily in the iconic landscape of rural Tasmania, well-known as a top producer of Merino wool, beautiful romanticism collides with thrilling noir tones in this visually stunning production, where senses are heightened, memories are unearthed and timelines are crossed. The film features key wool garments from the fall/winter 2018 collections of some of the world's leading fashion designers and brands, including Jacquemus, Paul Smith, Erin Snow and John Smedley, subtly weaving them into its narrative arc. In particular, the film tells the story of our cool female protagonist as she dives into her recollection of an encounter that changed her forever, and of how she came to carry the memento that keeps the sensation of her experience alive. That memento is a beautifully tailored Paul Smith wool coat – every time the protagonist wears it, she is taken back to the fiery sensation that warmed her heart, communicating the transformative and emotional experience that we can have with garments.
"I was inspired by the wool manufacturing process of taking something incredibly raw and turning it into something achingly beautiful," explains director Ben Briand. "There is a beautiful tension in that notion and one that I wanted to explore through the creation of this film, and it's an idea that flows through all the character dynamics and themes: a raw character embraces beauty; a love story in a tough world; a landscape that is beautiful yet that has harsh and raw elements to it; characters from different worlds."
Underpinning the film are the five elements of the Wu Xing: fire, earth, water, wood and metal, and their five actions of melting, penetrating, separating, absorbing and quenching. In traditional Chinese culture, the five phases of the Wu Xing are attributed as being responsible for or part of a number of different phenomena. "These storytelling devices ensure this isn't a fashion film, but a film that has fashion in it," adds Briand. "The philosophies are integrated seamlessly into both the imagery and the plotting in an attempt to create a meaningful story. Working with world-class film collaborators, we were able to bring this film to life with impeccable craft, presenting an opportunity to create something that viewers can fall in love with."
"It's been an incredible opportunity to come home to Australia and shoot in some iconic local locations. I can't wait to share this piece with audiences: it is visually stunning and I'm so excited to have been part of the captivating, female-driven story."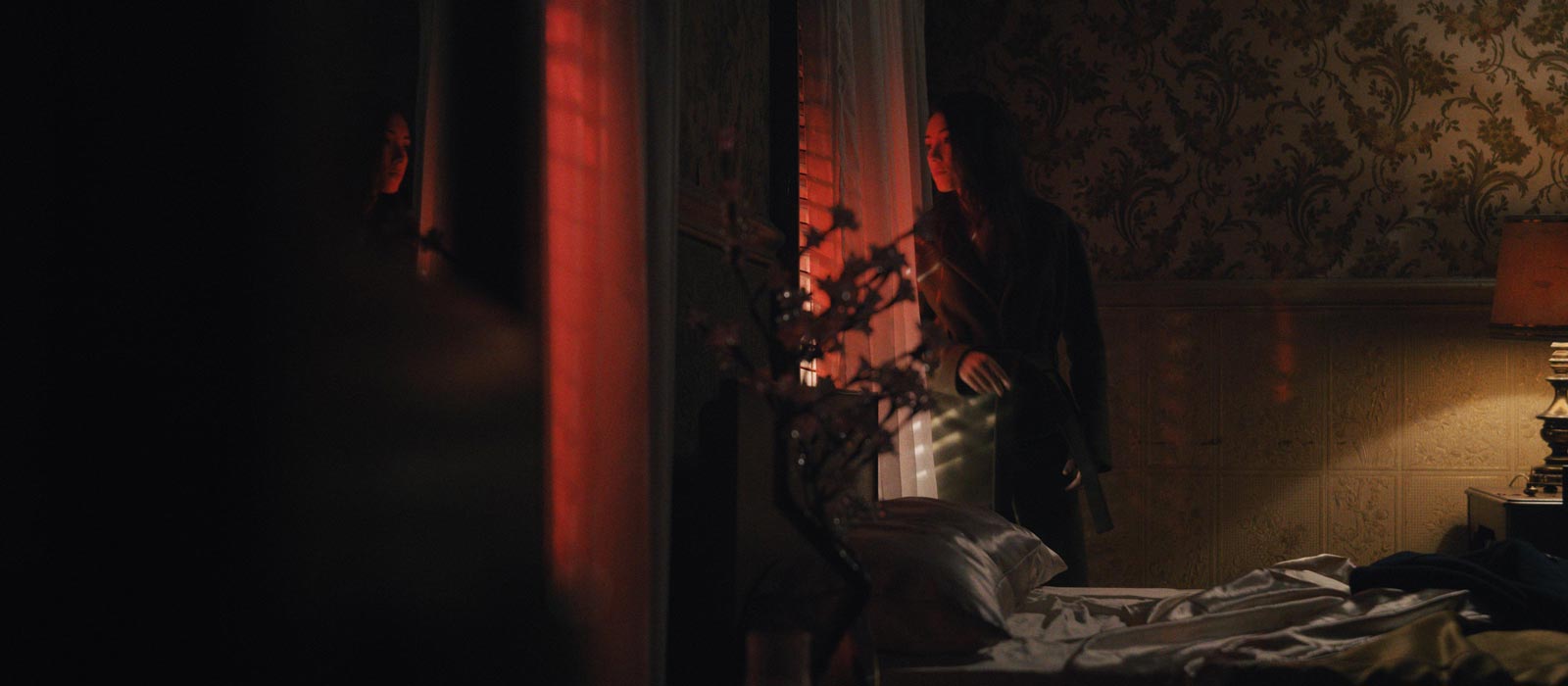 In 2018, the Australian wool industry is celebrating more than 50 years of successful wool trade to China, a relationship that has established China as Australia's largest customer, buying about 80% of Australia's wool. As China continues its rapid and continual growth, the New World Wool series of events and projects reflects on the success of a half century of cultural, commercial and creative exchange between the two nations whilst looking forward to the future of this dynamic partnership.