---
Launched in 2013, Australian homewares and lifestyle label In Bed aims to create thoughtful, utilitarian essentials for everyday life. Crafted from 100% Merino wool, and crafted in Australia, its new sixties-inspired collection of cushions and blankets add warmth to every room, no matter the style.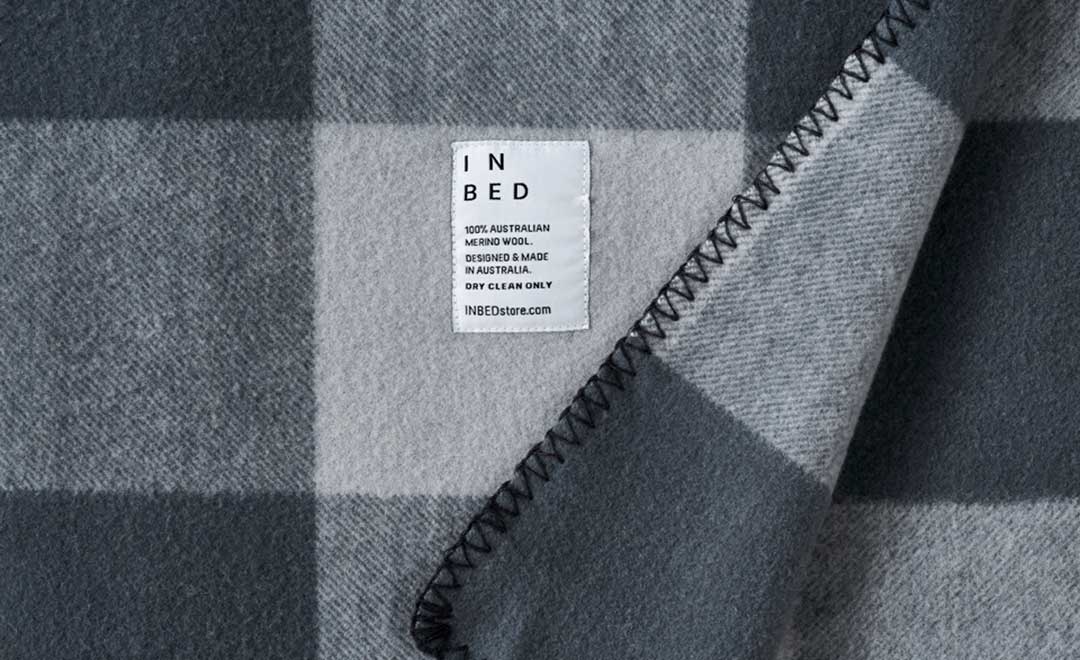 In Bed shares the same sensibilities that its founder, stylist Pip Vassett, most admires in fashion. "I've always loved basic, timeless pieces more than anything else, and so I really wanted our products to be like that classic white t-shirt or much-loved pair of denim jeans," explains Vassett. "They are the building blocks for a great wardrobe but also perfect on their own, and you go back to them time and time again. I like the idea that In Bed's products can fit into anyone's home in the same way, with each customer giving them their own individual twist."
The range of Merino wool blankets and cushions are a new addition to In Bed's existing collection of products including linen sheets, cashmere throw rugs and candles, crafted in collaboration with Maison Balzac, and as Vassett says, work well all year round. "The blankets are great as an extra layer in winter or as an alternative to a heavy duvet in the summer. They also have that great classic 'cabin' feel, which was very much the inspiration behind the range. It reminds me of being in holiday bunk beds as a kid."
Discover more Merino wool products for the home in our interior design special edition of WOOL magazine.