---
Look up Natalie Miller's Instagram feed and you'll find a deliciously tactile hodge podge of bold colours and craft inspirations. Ask her to describe her work and the word 'play' instantly pops up. The textile artist's large-scale artworks are big, bright and beyond touchable, and best of all she's passing on her skills to aspiring crafters via workshops held in Australia, Paris, USA and Asia throughout the year. Specialising in weaving and macramé, Miller uses thick home-dyed wool yarns to teach others to create intricate wall hangings that bring joy into any home. Her own family abode, nestled in the green rolling hills of Kangaloon in the Southern Highlands of New South Wales, boasts a tapestry work on every wall. Pay attention to our interview below and you might discover your inner craft fiend, too.
The great escape
What made you move to the Southern Highlands?
My family and I wanted a tree change and to break away from the treadmill of a fast-paced expensive city. It was the best decision we made and now love our new environment. My children play endless hours outside, riding bikes, catching yabbies, climbing trees, riding horses, interacting with animals and maintain a vegetable garden.
What do you love about living away from the city?
It totally allows your mind to expand and allows you to stop and think creatively. There are no noise hazards, schedules and the rush of the city.
Still, as a working mother, how do you manage to fit everything into your day?
Well I definitely have a good husband, the key to success is a support partner to encourage and help you out. I most certainly could not do what I do with a family, career, travel and a shop without a good partner.
Do you class your work as craft or art, or both?
Absolutely art, using traditional crafting techniques.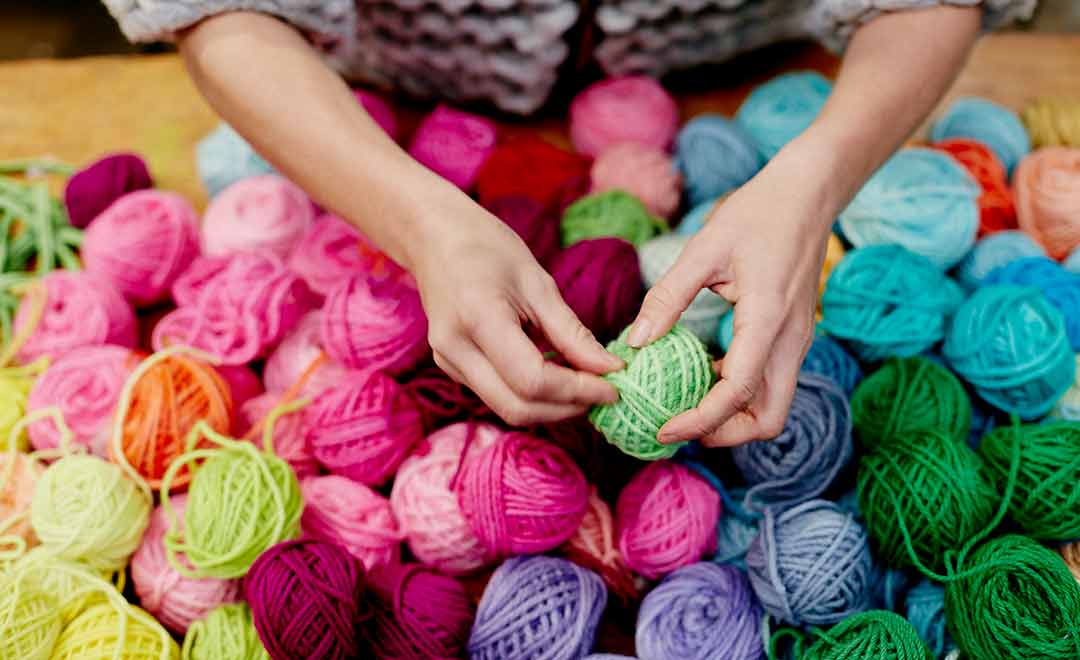 A few of Natalie Miller's weavings.
What ignited your love of textiles and craft?

I have always loved textiles. I am a collector of clothes, especially knitwear and vintage textiles. My mother was a professional dressmaker and my grandmother an incredible knitter; my father a toolmaker and builder, my husband an architect and builder. I'm surrounded by people who make stuff.
What do you think it is that enchants other people about craft?
I believe people now want to make handmade not just buy handmade. It's a reaction against technology, and craft can be the answer.
What do you try to impart in your workshops?
I teach people about weaving and macramé in my workshops; I teach them how to make a creative piece of art and open their minds to a different way of thinking. My advice would be to experiment and be unique.
Your online store, Natalie Miller Design, looks to be full of wonderful raw ingredients. Is the quality of these ingredients important to the finished product?
Yes, indeed. The quality is what makes the final product shine. I like to use good, sustainably Australian-made products where I can. I hand dye naturally and with Australian wool dyes all my hand dyed wool.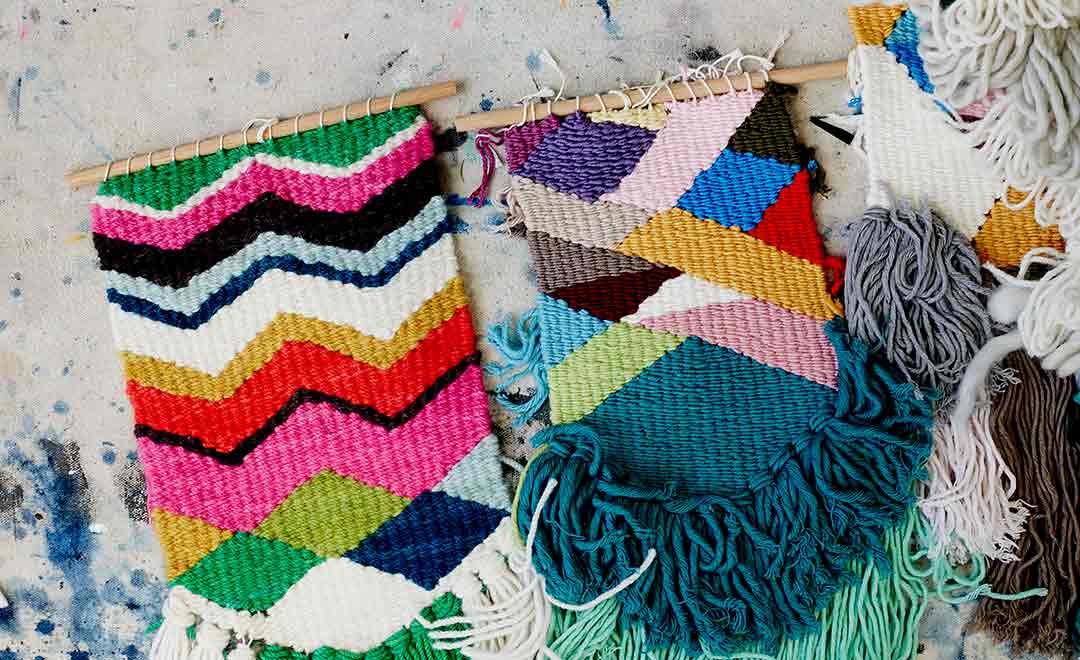 Natalie Miller sorts her hand-dyed yarn balls.
How do you work with wool?
I love wool, and not just the wool product but everything about wool. From the sheep, the famer, the sheepdog, the raw fleece, the carding, the roving and the yarn. My favourite wool is from the Merino sheep.
And you hand-dye it yourself?
Yes, it's my favourite part of the process – it's like cooking with colour, or mixing paint on a palette.
How many pieces of weaving and macramé is too many?
You could never have enough. I would say I have 15 pieces hanging. We have just completed building a house in East Kangaloon with off-form concrete walls, typical to an art gallery, and the walls are the backdrop to my artwork.