---
Jade Harwood and Aurelie Popper turned to hand knits when they became disillusioned with mass produced garments.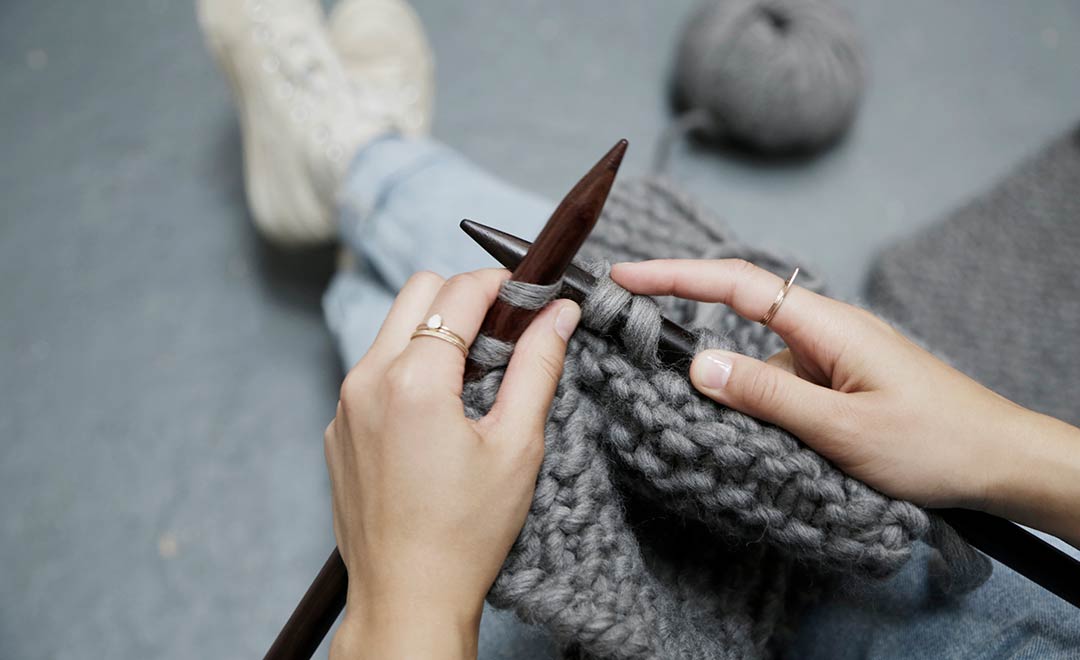 Knitting for now
We've all bought cheap clothing made in factories and mused on how fast fashion is manufactured. The truth is often unpleasant.
After years of working in the fashion industry, Jade Harwood and Aurelie Popper thought there had to be a better way.
"Aurelie and I were tired of mass produced clothing and we wanted to change the way fashion is made," says Harwood. "We wanted people to keep and cherish what they wear and we wanted quality fashion produced in a sustainable way."
The result is Wool & The Gang, a ground-breaking fashion enterprise based on quality, sustainable production that is making knitting cool among the Instagram generation.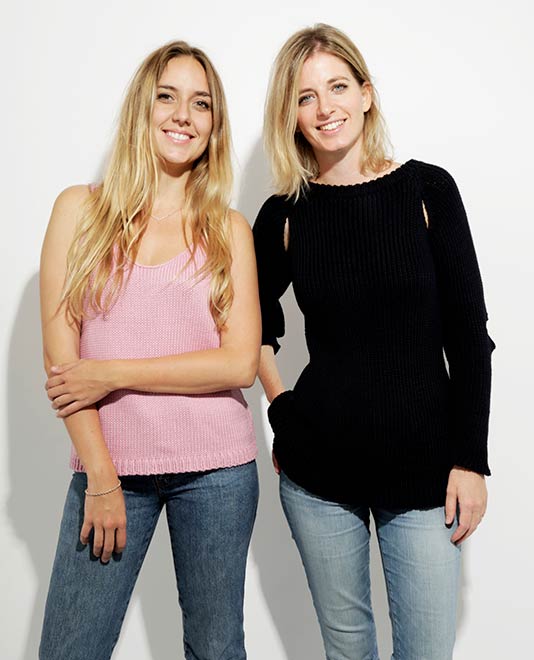 Jade Harwood and Aurelie Popper
Part tech-start up, part cottage industry, WATG uses digital platforms to revive the traditional craft of knitting among new converts with impressive results. Last year alone approximately 37,000 pieces were made at home by Wool and the Gang makers either for themselves or for customers of the WATG ecommerce site, and between the two hashtags #shareyourknits and #woolandthegang the company has posted 40,000 pictures of garments hand knitted by followers.
"We want people to pick up knitting and making as a new hobby, meditation tool and form of social interaction and allow themselves to take pride of what they wear," says Harwood.
"We want everyone to know where and by whom their clothes were made and we want our community of makers to grow even bigger."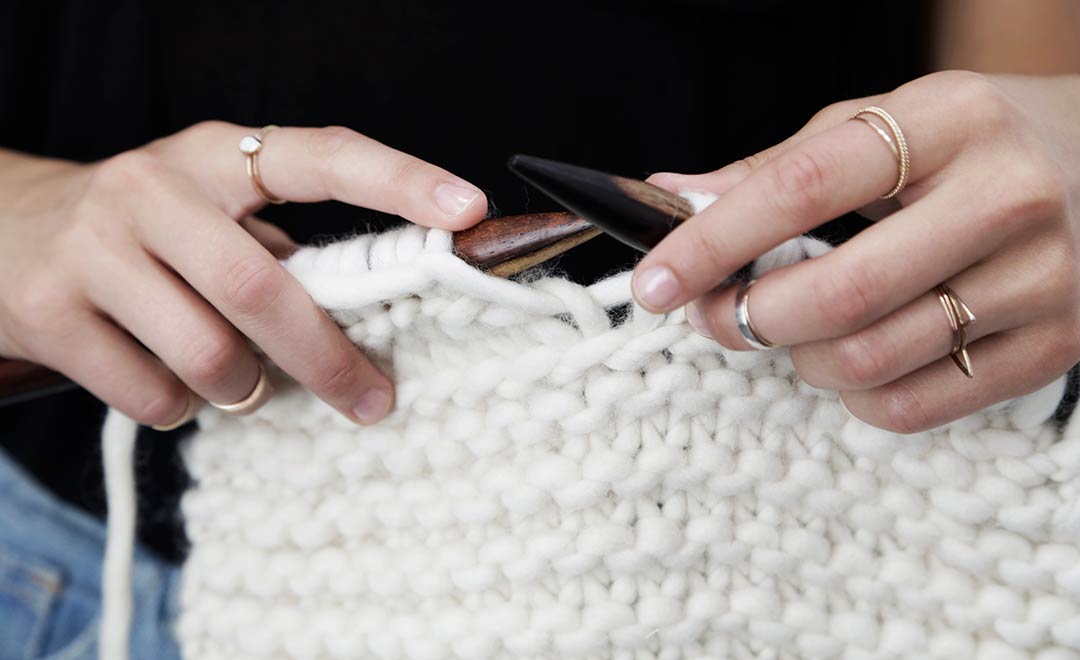 WATG founders and creative directors Harwood and Aurelie Popper met while styling textile design at Central Saint Martins in London, before working at fashion houses including Alexander McQueen and Balmain in Paris, where they met former model and yarn lover Elisabeth Sabrier.
The trio founded WATG in 2008 "for a softer, fairer and brighter world" as a British e-tailer selling its own brand of premium-priced knitting supplies, along with ready-made sweaters, hats, scarves, and other woollen accessories for men, women, and children.
"We love wool because it's fun, playful, and soft," says Harwood. "You feel good when you touch it, when you wear it and when you gift it. And most importantly wool is eco-friendly - natural, renewable and biodegradable."
Wool is promoted on the WATG website, which is filled with fun and fashionable shots of young women modelling their own handiwork, and the natural fibre is also celebrated at knitting parties hosted by WATG in the UK, America and Australia.
"We wanted to bring people together and share something they love to do, exchange skills, yarn, ideas," says Harwood. "Have some cake and fun - simple things that matter."
The company also employs what it calls "a global knitwork of gangstas" to knit handmade pieces that are sold on its website, with many of them also knitting pieces to fulfil on-demand orders from consumers. The so-called Gang Makers buy their own materials but receive the majority of the sale price of each item.
"Some people just want to buy our ready-made clothes because they love our ethos and lots of people are makers and they want to pick up their yarn colour, needles, accessories and just knit," says Harwood.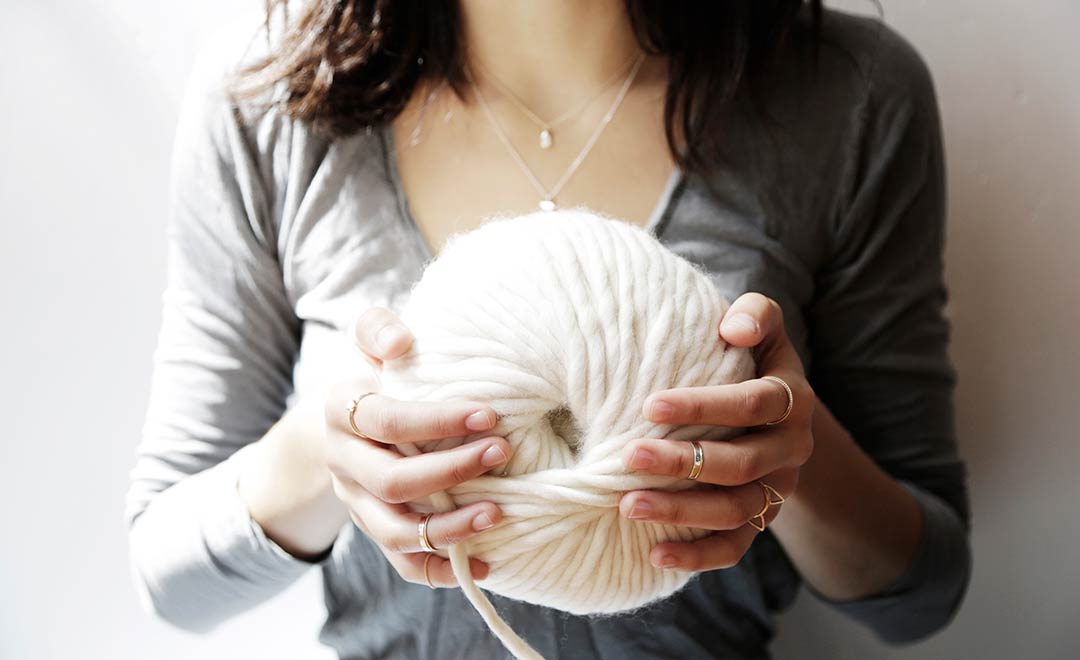 Social media has played a profound role in WATG's success.
"Social media allows customers to ask questions and for us to talk about our brand and about wool and its special qualities," says Harwood. "We love sharing what we create…it's an inspiring way to engage with our community."
Giles Deacon, Christopher Raeburn and Aurelie Biderman are among the fashion designers WATG has collaborated with on runway shows that provide the perfect platform to promote its edgy, cool brand of knitting that is far removed from the homely, fireside image often associated with it.
In February last year WATG created knitwear for the Giles Deacon show at London Fashion Week including a bug eye hat worn by model of the moment Cara Delevingne. After the show Delevingne posted a picture of herself to Instagram with the caption "Knitting is the BOMB @woolandthegang.' That swiftly garnered thousands of likes and within hours had spawned an additional 5,000 likes on WATG's own Facebook page.
The company continues to grow, and now employs a team of 25 people that in 2014 recorded a 320 per cent sales increase. The plan is for continued international expansion in markets including Australia, the home of the International Woolmark Prize which Harwood says plays a valuable role in driving awareness of Australian Merino wool.
"It's a very well respected prize amongst the fashion industry with very high design standards," says Harwood. "It changes the perception about wool and brings wool designers to the front. We wish there was more initiatives of this kind of initiative around."