---
With our busy lives today the elusive perfect night's sleep at times seems just that, hard to come by and not often enough. So when choosing textiles for your bedroom, from pillows to blankets and underlays, select items that will not only feel and look great but be long lasting, good for your health and the environment and ultimately help you to get a better night's sleep.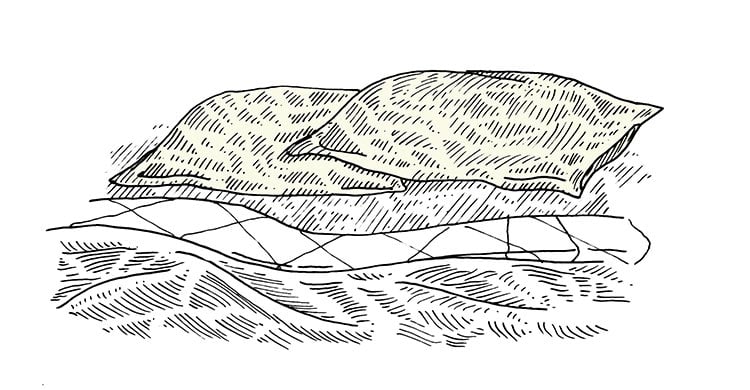 Temperature control
Unlike synthetic fabrics, active fibres in wool blankets are able to react to your body's temperature, helping keep you warm when it's cold and cool when it's hot. Studies have shown that people sleep better when under wool blankets or sleeping on a wool underlay.
Breathable
Merino wool fibres are highly breathable and actually absorb moisture vapour. Wool has the ability to move moisture away from the body and allow it to evaporate into the air, making it not just perfect for thermal clothing but also for bedding including pillows, blankets and underlays.
Soft to touch
Unlike traditional wool with coarser fibres, Merino wool has fine, elastic fibres that feel smooth and soft and are therefore ideal for underlays or blankets on the bed.
Good for your skin
Wool is not an allergen, and wool pillows, blankets and underlays a healthy option for sufferers of skin conditions such as dermatitis. In fact, studies have shown superfine Merino wool will not only not irritate the skin but actually benefit those suffering from some skin conditions because of its breathability and moisture management properties.
Easy to care for
Most Merino wool items don't need to be hand washed or air-dried, simply place in washing machine with an approved wool wash and dry in the tumble dryer.
Resilient
The natural elasticity of Merino wool means its coil-like fibres spring back into shape quickly and easily even after constant use or storage. So, your wool blankets will be wrinkle free when you pull them out of the cupboard and the end of summer and underlays will bounce back into shape each morning.
Helps you sleep better
A study undertaken by the University of Sydney has found that sleeping in or under wool can help to achieve a better night's sleep. The three-year study comparing wool and non-wool bedding and sleepwear measured subject's brain patterns while sleeping. Overall, sleep time and time spent asleep while in bed (sleep efficiency) was considerably higher when wool was used.