---
QANTAS once again turns to Australian Merino wool as almost 3000 pilots fly high in suits made from the natural fibre. Qantas pilots will receive a new uniform for the first time in 13 years, with more than 30,000 metres of suiting fabric needed for the pilots' wool suits.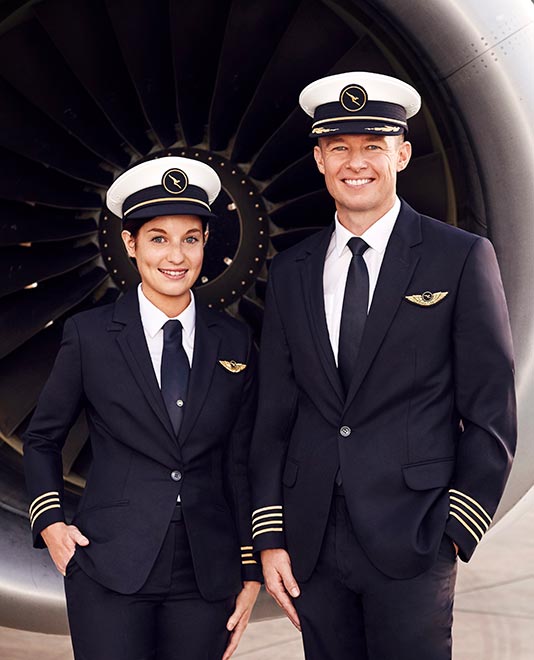 Come fly with me
The combination of Merino wool and Qantas is a natural fit given the place both hold in Australia's national character, with both being central to the fabric of the nation.
Created by Australian fashion designer Martin Grant, the navy wool suit is modern and sleek, with nostalgic design features linking back to the first Qantas pilot uniforms from the 1930s.
The new look - designed for high levels of comfort and different climates - is a modern, single-breasted Merino wool suit in a streamlined cut with a narrow trouser for males, and a more feminine version for women, including a specific female tie. The fabric is lighter, the shirt is more fitted and the gold stripes used to define rank are finer to give a more elegant look. The back of the jacket also features a red vent to add a splash of colour.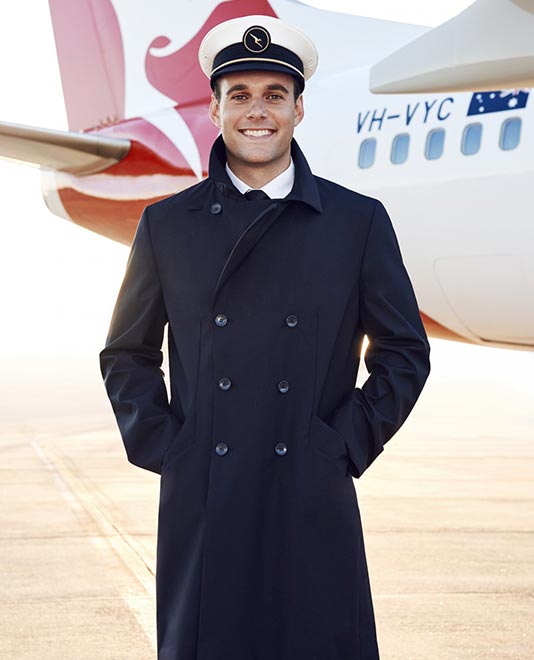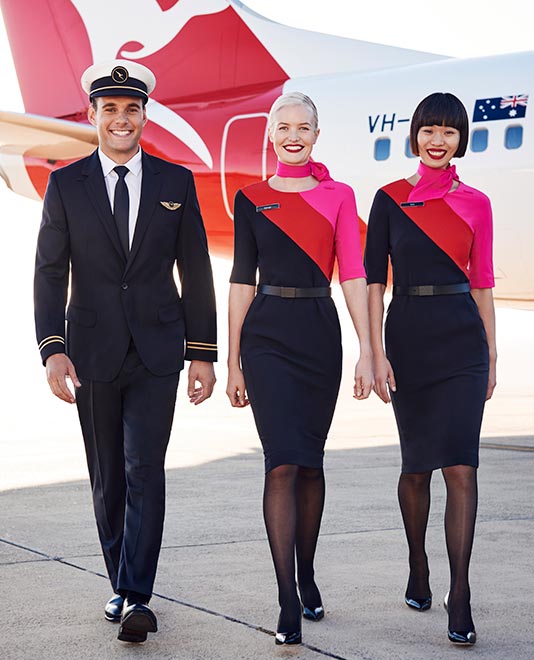 The new Qantas pilot uniform includes a water resistant trench coat in bonded lightweight wool.
Based on the iconic Qantas trench, a water resistant trench coat in bonded lightweight wool for pilots has also been introduced - giving it the practical aspect whilst maintaining the chic, tailored quality.
Grant said the new design was inspired by the classic military and naval-style pilot uniforms and reflected feedback from pilots who wanted a uniform that was modern, wearable and recognisable.
"I strived for a design that is traditional yet modern. I wanted to create a uniform that reflected the glamour of flying and suit the unique pilot office environment," he said.
A range of knitwear made from 100% pure wool jersey is also available for added warmth, with a vest for men and a cardigan for women - both in French navy.