---
When a classic suit can begin to feel like a uniform, pull it apart and throw out the conventional rules of dress, argues designer Patrick Grant in his spring/summer 2017 collection for E. Tautz.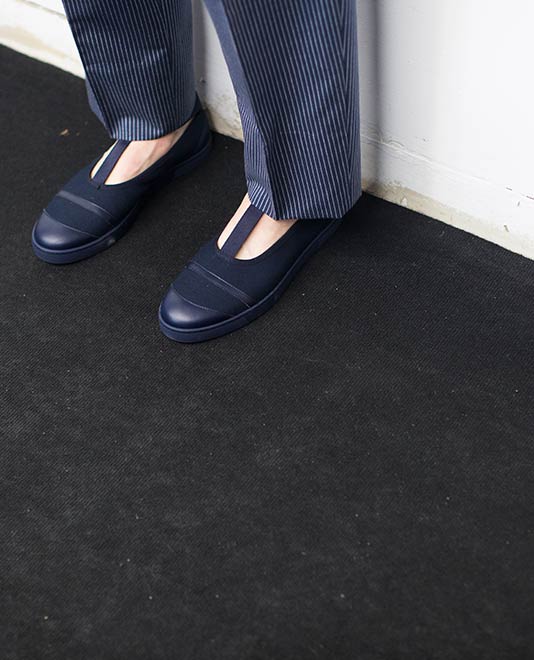 E. Tautz boasts an interesting history. Begun originally as a bespoke tailor at the end of the 19th century, from where Winston Churchill sometimes bought clothing, such as breeches and trousers, a fire completely destroyed its premises on Oxford Street, London. Savile Row tailoring firm Norton & Sons acquired the E. Tautz label in 1968, but it wasn't until Patrick Grant later acquired Norton & Sons, in 2005, that the label was restored to its former glory, with Grant aiming to make simple, well-made pieces in the UK inspired by its history of military-style dress.
Essentially acting as a ready-to-wear arm of Norton & Sons, a more traditional tailoring house, at its seasonal presentations at London Collections Men, E. Tautz proposes new ways of wearing suiting that cater to a younger, or more casual, dresser. For spring/summer 2017, that involved the pulling apart of suits (most of them cut wide from the body in a nod to the late-1980s era of power dressing) and mixing them with tailored shorts, knitwear and lightweight outerwear. The resultant look was one of nonchalance, of pinstripes mixed checks, that suits today's more relaxed mode of menswear.