---
As a city, London's sartorial aesthetic is one of binaries. On the one hand, there is the established traditions of Savile Row tailoring, its history evoking visions of hand-finished tweed suits and knitted ties.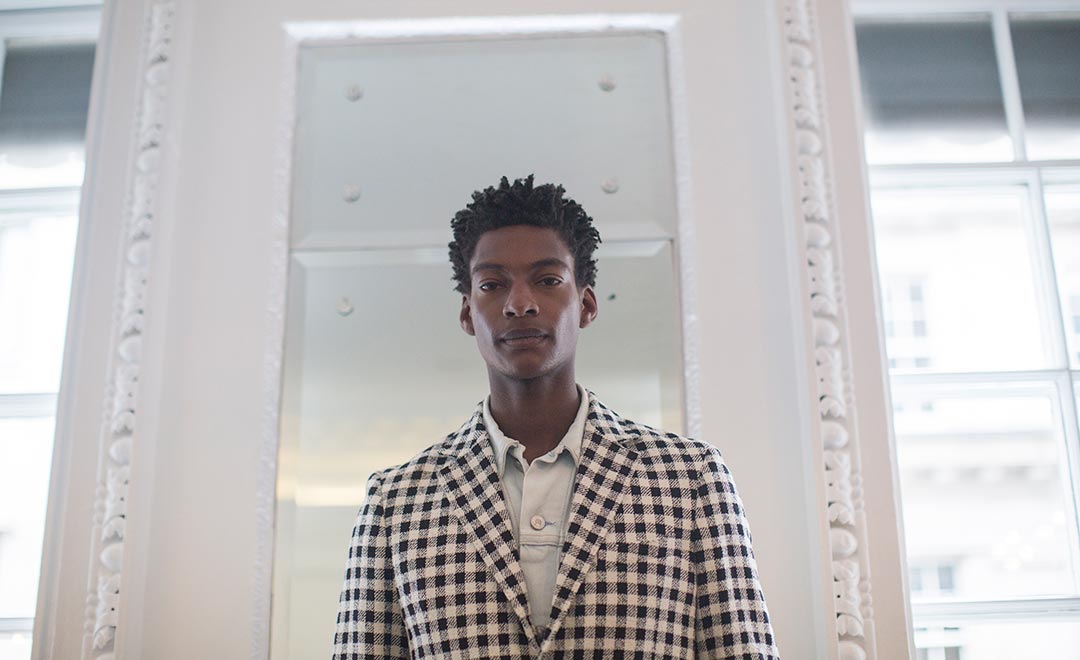 And yet on the other, there is a youthful casualness that pervades London, one made popular by the Mods of the 1960s as they overturned wardrobe convention. It's exactly this mash-up that London Collections Men – the biannual men's fashion week –captures so brilliantly. For the spring/summer 2017 season, globe-trotting photographer Jonathan Daniel Pryce – the man behind the blog GarçonJon, and a contributor to Mr Porter and Vogue Hommes Paris – goes backstage, on the streets, and to the best parties to capture what, exactly, the 'London look' is.
At Hardy Amies, designer Darren Barrowcliff looked to the Savile Row house's archives. Established since the 1940s, it was rich terrain to mine, with the spring/summer 2017 collection comprising an unstructured black wool single-breasted, shawl-collared tuxedo (worn at the presentation with a t-shirt, evidence of the breaking down of tradition, even for a historic fashion house), a double-breasted plaid suit, cut close to the body and slightly cropped in the jacket and trouser legs, and lightweight two-piece suits in checks of earthy tones.