---
Mick Jagger, who turns 74 this year, was somebody whom teenagers wanted on their side. He had poisonously good looks: full hair, full lips, and full eyes, all wedged into a hollow face. He didn't so much sing his lyrics as launch them into the crowd. When he danced, he swept and spilled into the space around him.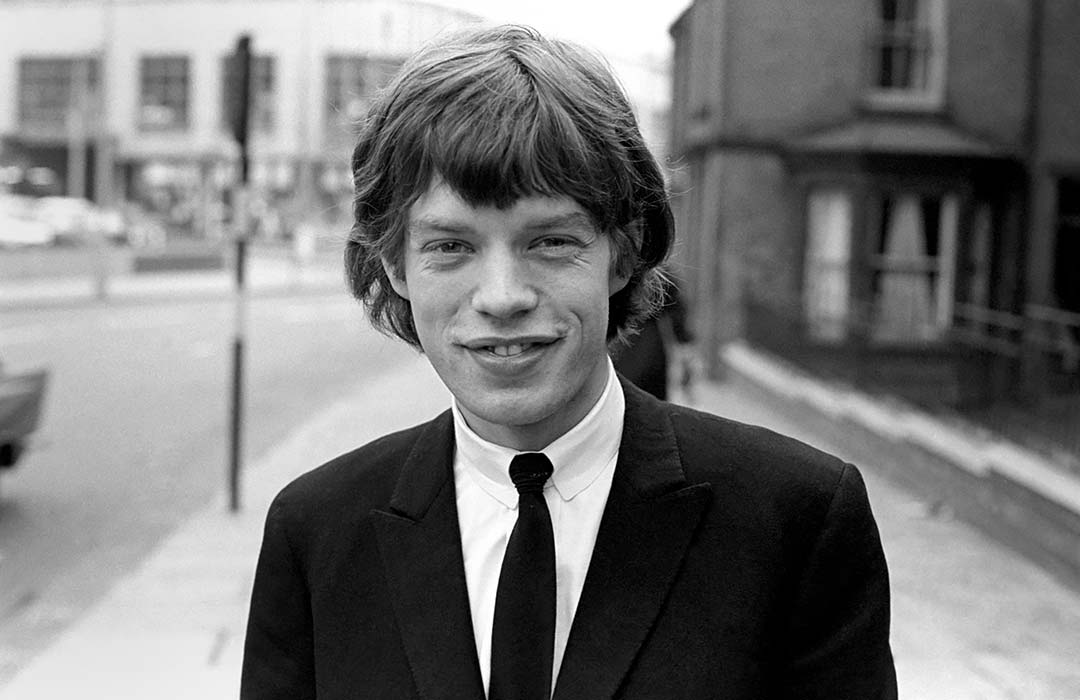 Above and top: Mick Jagger dressed in a wool suit in London, 1964.
The anti-establishment made him their poster boy: Jagger still despises lawyers, as well as politicians ("most of them start their careers as lawyers," the singer has said), and to this day discusses neither his romantic conquests nor getaways. And even as his fame grew, Jagger was never scared to poke his head into ordinary, and often ugly, existence. Rolling Stones concerts became the breeding ground for hysteria and hope among kids who were "looking for some different moral value," Jagger said in the sixties.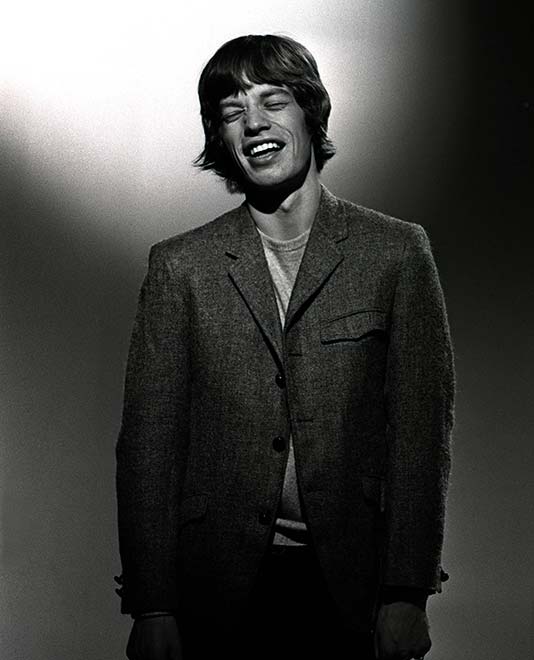 Mick Jagger photographed wearing a wool suit, late 1960s. & Mick Jagger at a music shop, Venice, 1971.
Rock stars tend to fall into one of two categories: those who drink until they drop, and those who train their bodies into symbols. Jagger falls comfortably into the latter. On stage, the charismatic singer's elastic limbs give his audience the impression that he may be skittering on ice, or walking through walls, or trying to mimic a serpentine slither. The documentary Gimme Shelter (1970) is peppered with early footage of Jagger's ensembles: his iconic omega shirt, his long romantic scarves, his black and red silk tunic with dangling sorcerer's sleeves. Jagger floats into and out of cosmic magenta stage light; he sprinkles rose petals into the audience; he is wreathed in cigarette smoke. After playing 'Honky Tonk Women', he teases the more enthusiastic half of his crowd. "You don't want my trousers to fall down now, do you?" he jokes. The camera immediately cuts to a group of three girls – packed prettily like mushrooms, each wearing blue, yellow, or purple – cheering toward the stage.
Jagger's stage drama may have been inspired by American soul and funk artist Little Richard, but his chic – which included heavy makeup and skirts – was strictly native. "It was very English," Jagger told Wenner. "Guys dressing up in drag is nothing particularly new." He eventually found Savile Row. Jagger had spent some time on the famous street in Mayfair, central London, in 1969, rehearsing at the Beatles' Apple offices for the historic free concert in Hyde Park (when he released several hundred white butterflies for ex-bandmate Brian Jones, who had died two days earlier). In 1971, Jagger returned to meet the tailors at 35A Savile Row, Edward Sexton and Tommy Nutter, for a greyish wool suit and waistcoat. It was a boyish cut, save for the shoulders, and made him look like one of the impossibly poetic figures conjured by Baudelaire. He wore the suit to marry his first wife, the Nicaraguan beauty Bianca Pérez-Mora Macias. The bride wore Yves Saint Laurent.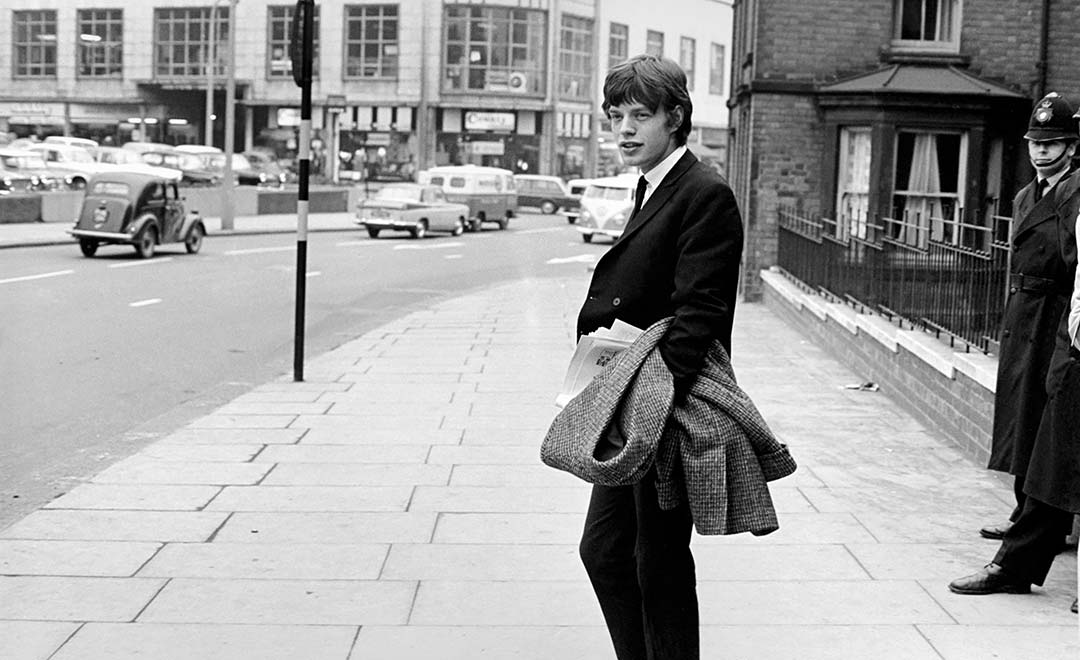 Nutters on Savile Row, as the place was called, had only opened in 1969. It was the first new establishment on London's hallowed street of bespoke menswear in over a century. The house made a number of woollen suits for Jagger, in shades of ash and green and lemon. Jagger made the once starchy ensembles feel dense with sex and vitality. In 1972, when the Stones performed at Madison Square Garden, the media showered Jagger with a number of saucy epithets: "The supreme sexual object of modern culture, a compound of menace and energy, a sadomasochistic freak, a pussycat…" Girls climbed on stage to embrace him. They chased him through airports and across train tracks. You get the impression that his woollen suits, which were worn mostly offstage, allowed him to retreat into himself. "I don't want to be my extrovert character all the time," Jagger says in Morgen's documentary.
Andrew Loog Oldham, the band's first manager from 1963 to 1967, also taught Jagger about dressing up. Oldham was a "clothes fanatic," Jagger once told The New Yorker. "He loved clothes, and that's what managers did then – they dressed up the lads. One of his pleasures was to take you to the tailor." But to experience pleasure is very different to imparting it. Jagger may have alluded to this torrid mystery in a 1965 television interview, as he was just discovering sex as stagecraft. "What do you think the secret of your success is, then?" he is asked. Jagger's eyes linger on the camera for a split second, as if conspiring with it. "Oh, there isn't any secret," he smiles. "It's all very obvious."