---
Season to season, designers Kain Picken and Fiona Lau don't build a collection around a theme or storyline. Instead, each collection of their brand, ffiXXed Studios, is designed with the building blocks, or continuing codes, of their brand in mind.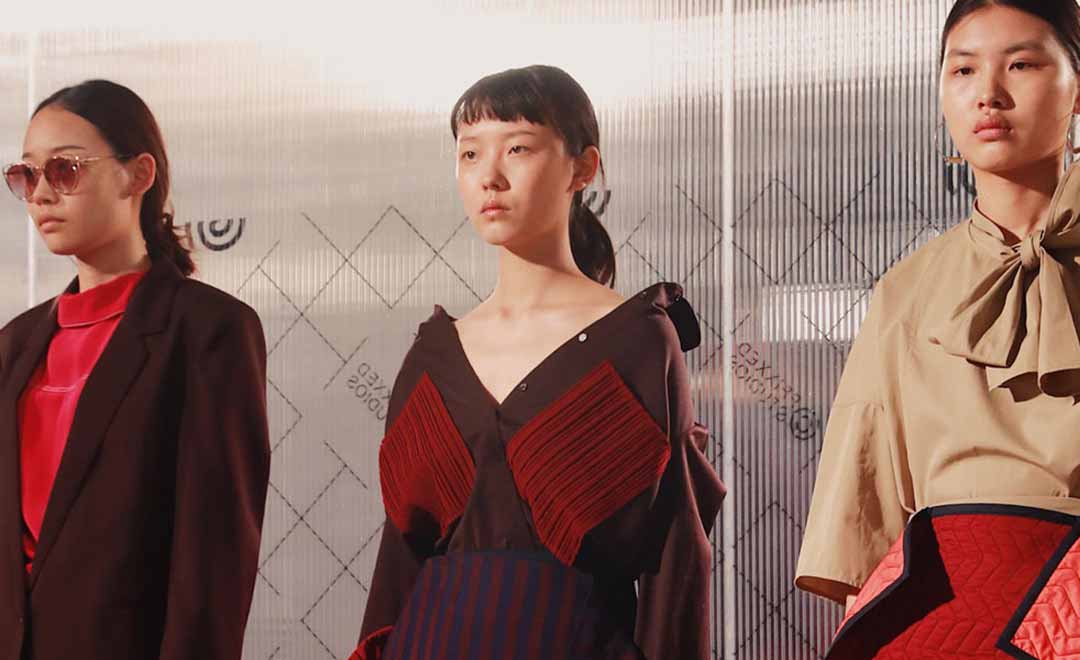 As unfashionable as it sounds, the Australian pair, who now base themselves between Hong Kong and Shenzhen's Wutong Mountain, focus on comfort and a modern idea of dressing seamlessly for working at home, or leaving home and still looking and feeling good, with flexible and often unisex pieces in relaxed silhouettes. "It's really an underlying theme we develop from season to season, it's about home and work, work at home, contemporary lifestyle. Using things that exist in everyday life and repurposing, re-evaluating, re-appropriating," Picken said.
The brand was born in Berlin in 2008 as an art and design collaboration and, for Picken and Lau, the brand was very much a floating, global entity. When ffiXXed won the Asian leg of the International Woolmark Prize 2013/2014 representing Hong Kong, the implications of being a Chinese brand and an ambassador for a new "Made in China" movement came to the fore.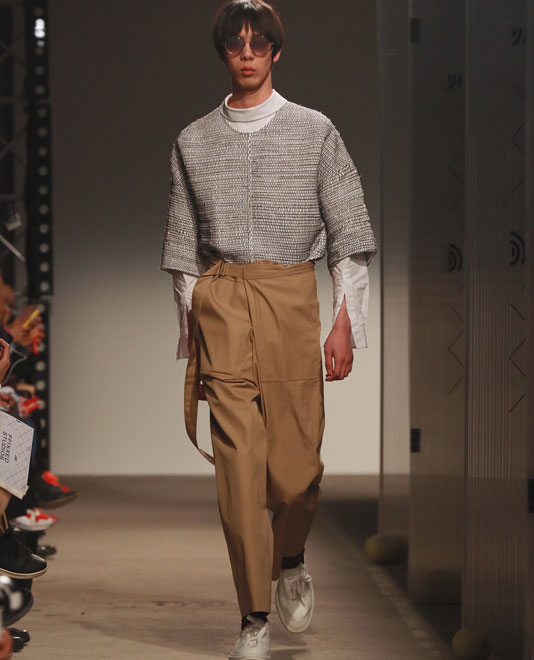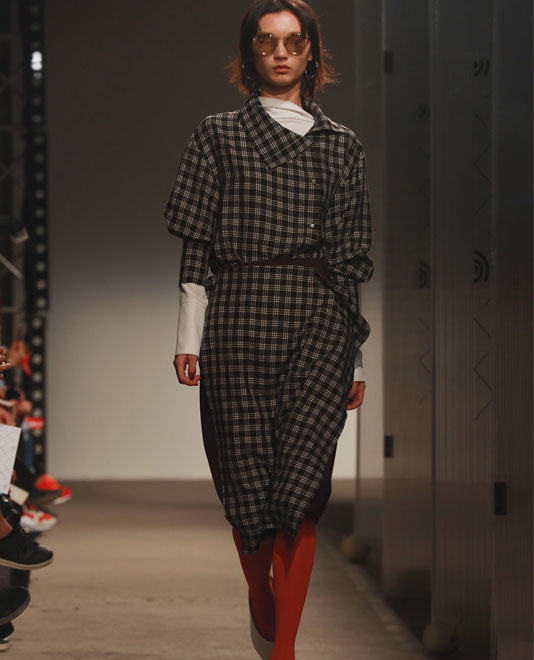 Wool and other natural fibres play a major role. With the brand's lifestyle-before-fashion philosophy lending itself to the comfort of wool, cotton and silk. "We prefer to wear natural fibres, so we also tend to make clothes with natural fibres," Lau said. "It fits with the philosophy of the brand. Personally, I wear wool trousers all year round," Picken added.
Another highlight of the current collection is a series of pieces made with hand-made custom weaves using recycled materials from seasons past. Using a repurposed hand-held jewellery drill, 10 or 20 metre fabric scraps were deconstructed and reconstructed into patch-worked wrap skirts and round-neck pullovers.
These layered design stories, the small touches, make ffiXXed Studios a deceptively intricate design brand. In one coat from the current season, a pleated lining hangs below a side split to mid-thigh, making it look as though there is a pleated skirt under the coat. In signature wrapped skirts and overlaid pockets, square and rectangular pieces of structured fabric give soft silhouettes a harder edge.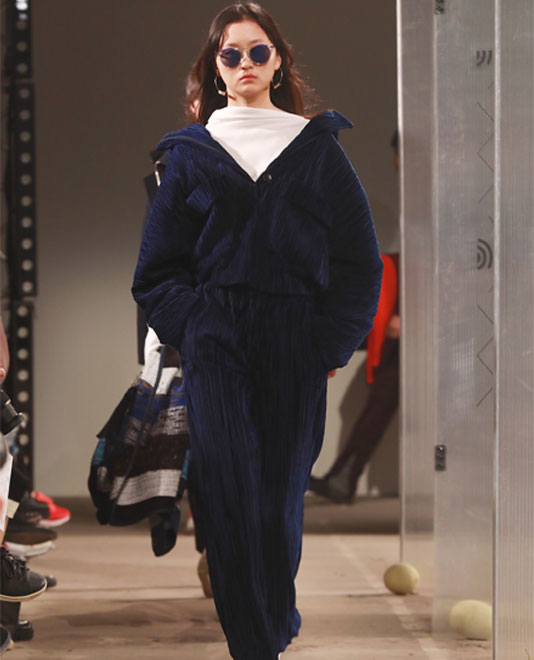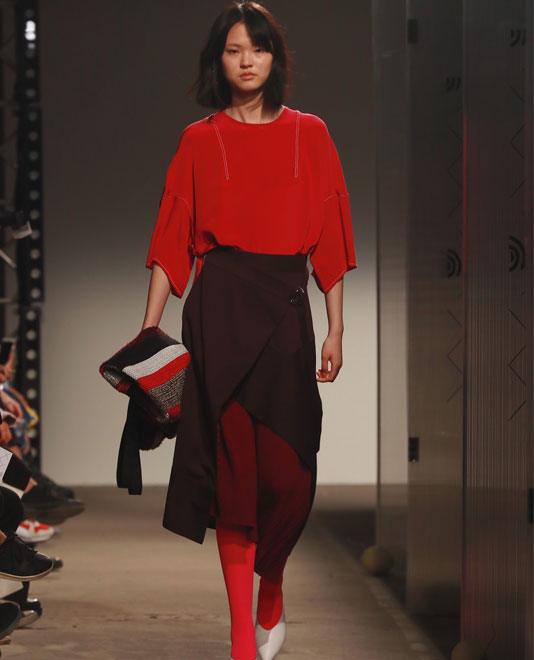 It has been a big year for ffiXXed Studios, with an exclusive collection for long-time retailer Lane Crawford and partnering with big name international stockists, such as Opening Ceremony. According to Picken and Lau, their focus is currently on consolidation, rather than rapid expansion, as they try to achieve consistency with retail partners, particularly in China's fast-evolving multi-brand space. "China and Hong Kong are growing strongly. Lane Crawford have been really supportive and we did a special collection for them. This season we have new shops in Dubai, Philippines, Norway and Germany," Lau said.
"Japan is pretty stable so the focus is more on consolidating, we aren't looking at more shops, just on increasing the order value per store. For China, it's more about finding some kind of stability, from one season to the next it's so different. There's a lot of new shops and they are still finding their audience," Picken added.