---
Over his short career, Chinese designer Daniel Xu Zhi Chen has made a name for himself as the guy with a deft technical hand, creating collections of deconstructed and reconstructed fabrics, fancy braiding and adornment. Today, however, the Central Saint Martins' graduate is expanding his own, and his brand's, horizons.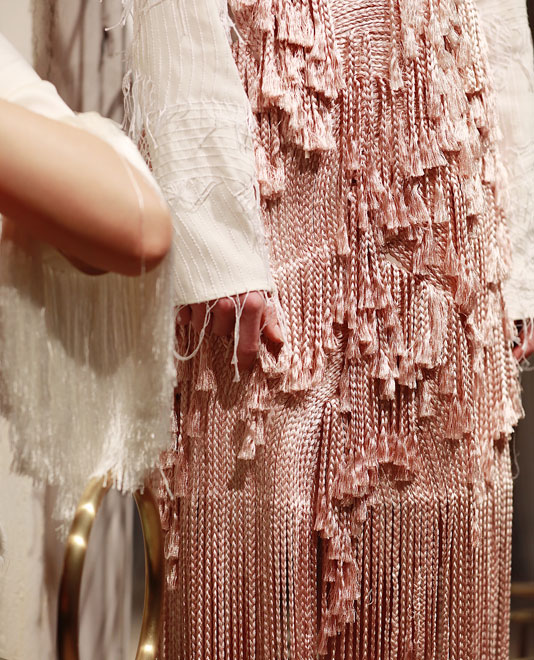 The next step, according to Chen, in building the Xu Zhi brand is to first build a comprehensive understanding of the Xu Zhi woman: Who is she? Why is she choosing these clothes? What events or activities does she need clothes for? What sets her attitude apart? "The past year has been crazy intense, we've done a lot of projects, went to a lot of competitions. I think we need to get back to basics and slow down and refocus," Chen said.
"We are not just a brand about a technique; we are a brand about a woman, a sentiment, emotions that will impact women. We need to dig deeper, experiment more, design more and hopefully come back with a better brand and better product." In answering these questions, the designer has in recent seasons presented more well-rounded collections, still maintaining pieces with the brand's signature braiding in occasion tops and dresses, but also focusing on well-tailored separates and some suiting.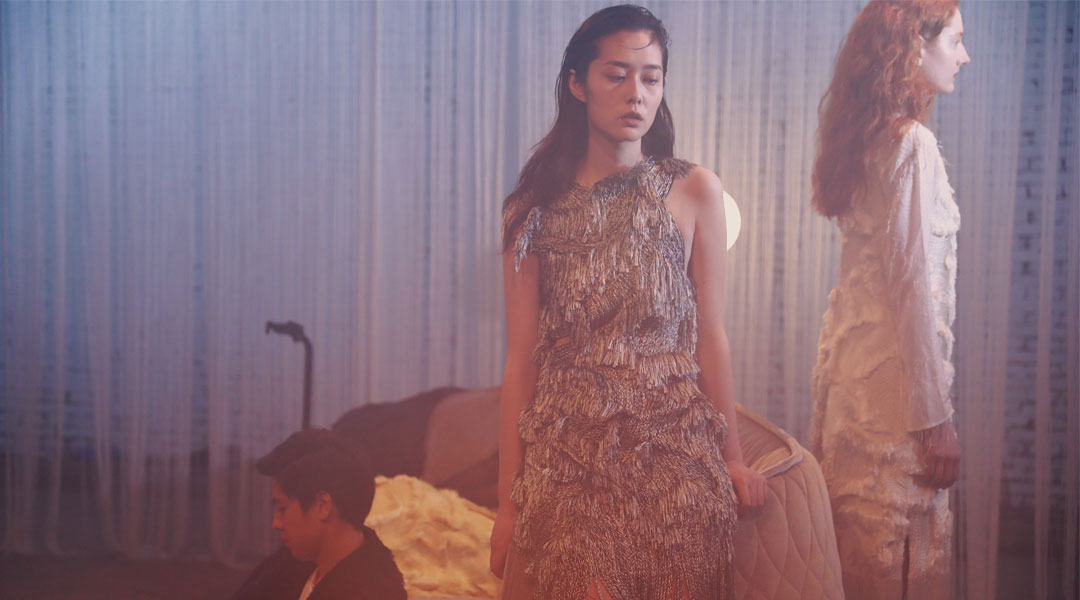 For spring/summer 2017, Cool Wool suiting came in complete with short shorts elaborately braided into a thick, fringe like finish, as well as wide-leg trousers and slim-cut jackets with fringe at the pockets. For a brand so into deconstruction and slightly unfinished touches, the final product is not at all messy. It also rarely feels informal.
For autumn/winter 2017, Xu Zhi's presentation at Shanghai Fashion Week included a moody soundtrack, with musicians playing alongside lounging models in rooms separated by floor-to-ceiling fringe screens. The styling was more relaxed than usual, loose-haired models pairing chiffon and silk dresses with sneakers – in effect answering the question of who is the Xu Zhi woman. She's modern and eclectic, caring about beauty, elegance and creativity, while never trying too hard to look "put together".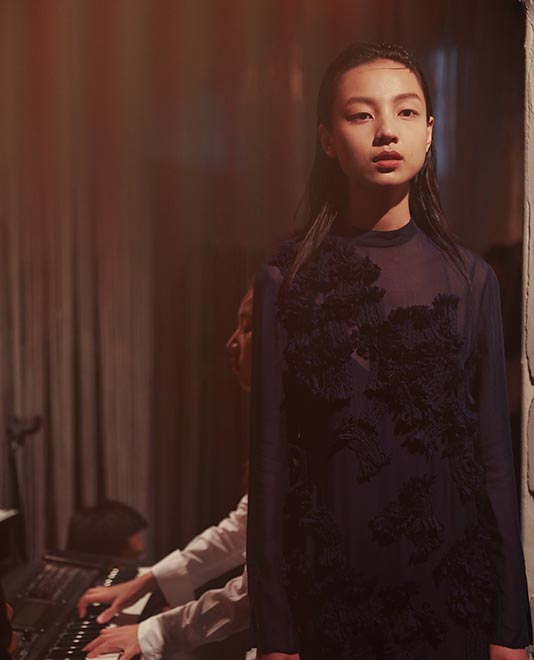 As a Chinese designer, who was trained at Central Saint Martins in London and now divides his time between London and China, Chen embraces his heritage, but also appreciates the skills an international education has afforded him. "When I'm designing, I don't think about whether I am doing something Chinese," he said. "We're trying to create a brand that is sustainable and focuses more on longevity than trends, but it still has to be contemporary in a way. I think Central Saint Martins pushed me to be more contemporary, more modern, more current, at the same time as being myself."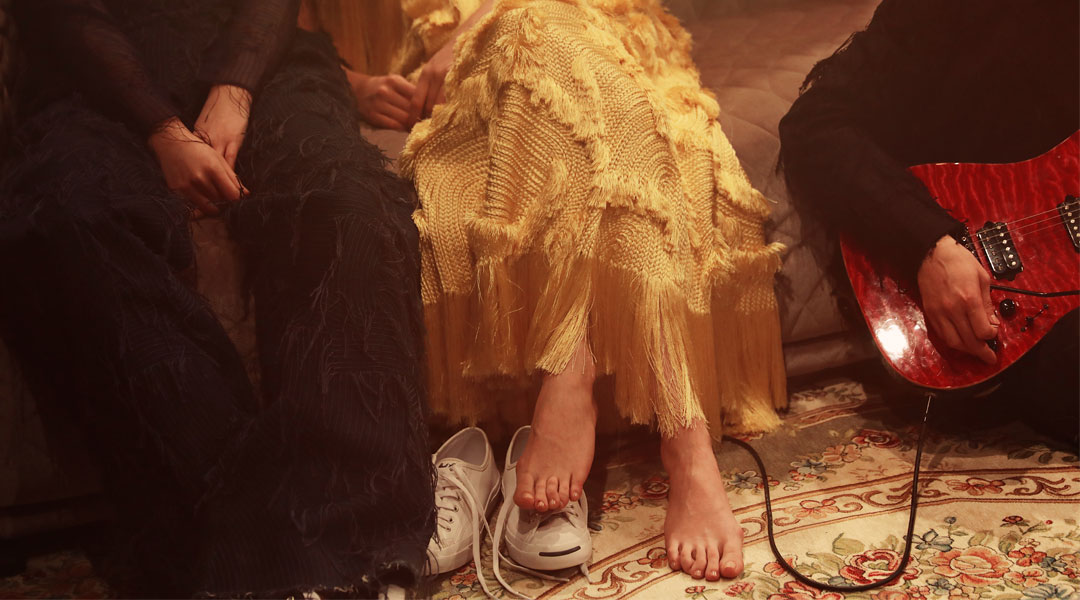 One of the challenges of being a Chinese brand with a Chinese name has been the difficulty of pronunciation and name recognition among international buyers and press, but it's a distinct advantage in his home market, where the brand's name is fast becoming a familiar one. "In the international market having a Chinese brand name definitely has its challenges, just with pronunciation for one thing. I have buyers, press, coming to me and always calling me by my English name because a Chinese name is harder for people to remember," Chen said. "For the Chinese market, it makes them immediately comfortable and they are interested in finding out about us – are we doing something interesting, potentially worth looking at. It makes the brand more relatable, because of the name."
Chen's future, as well as that of the Xu Zhi brand will hopefully be a continuation of this duality. A Chinese designer with experiences, influences and success both at home and abroad.