---
From Raf Simons and Acne Studios to Brooks Brothers and Zegna, we've selected the season's key suits and knitwear fit for lounging around indoors during the winter chill.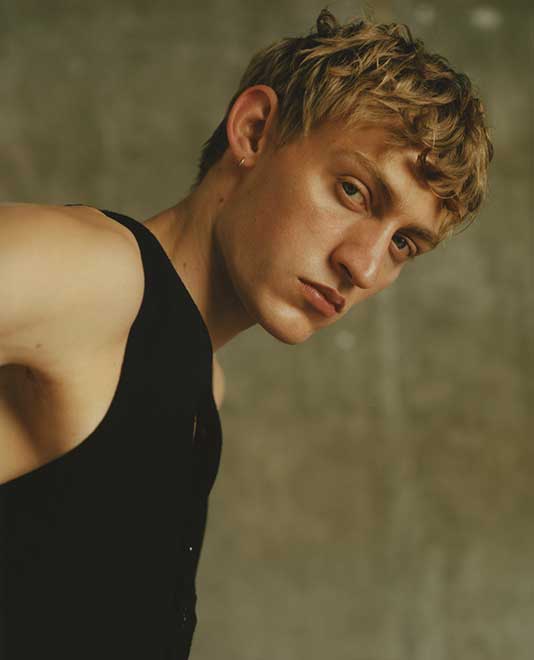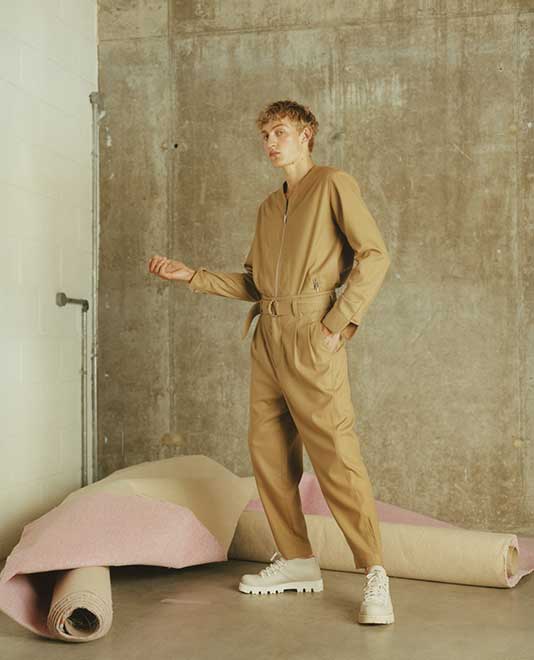 Dylan wears Raf Simons zip-front wool tunic. & 3.1 Phillip Lim zip-up wool jacket and wool twill belted trousers; Ermenegildo Zegna hiking boots.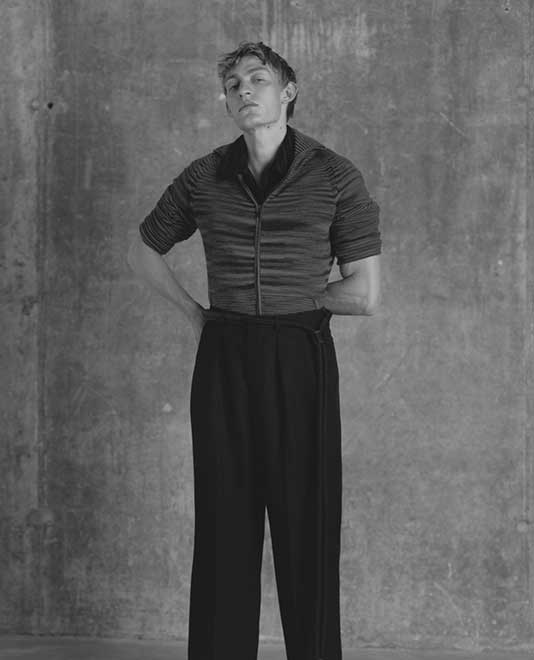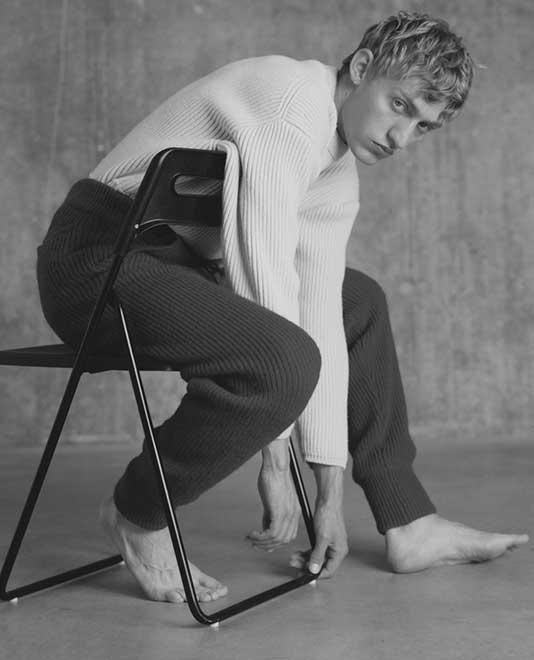 Marcelo Burlon wool jacket (worn as shirt); Missoni zip-up wool cardigan (worn over top); AMI wool trousers; Diesel Black Gold rope belt and leather boots. & Acne Studios knitted wool jumper and Marcelo Burlon knitted wool trousers.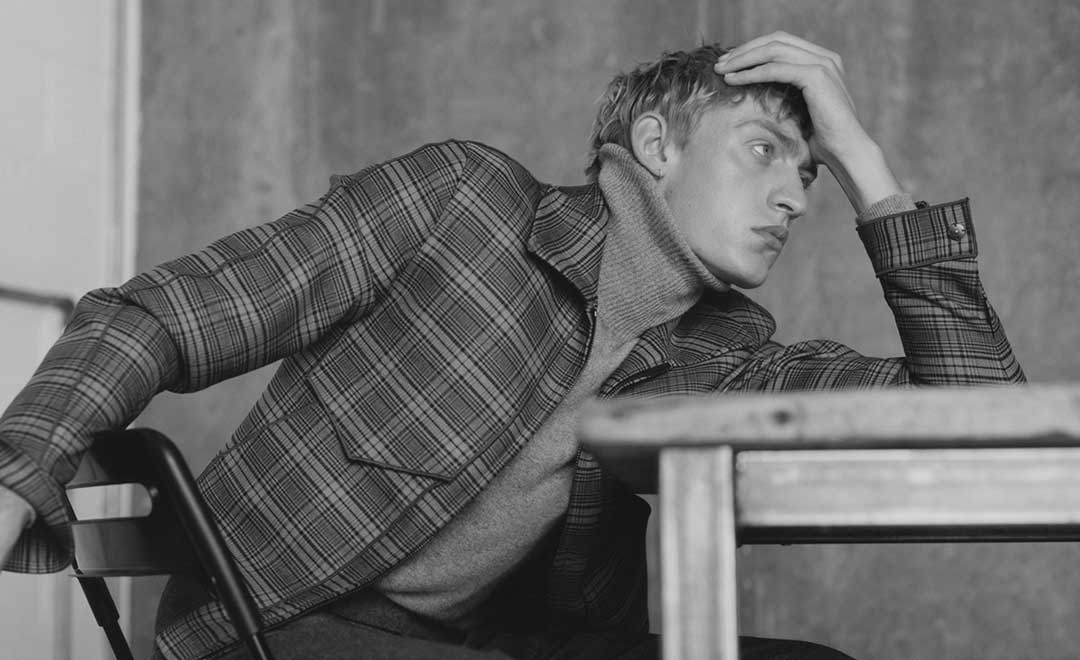 Paul Smith knitted wool turtleneck and wool trousers; Wooyoungmi checked wool jacket.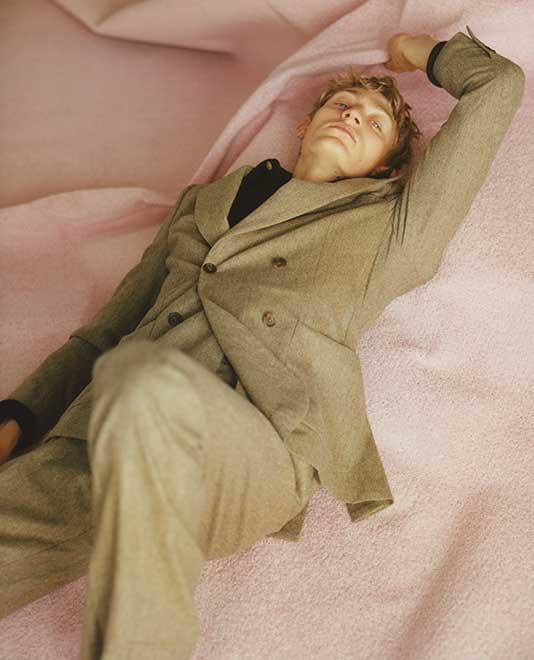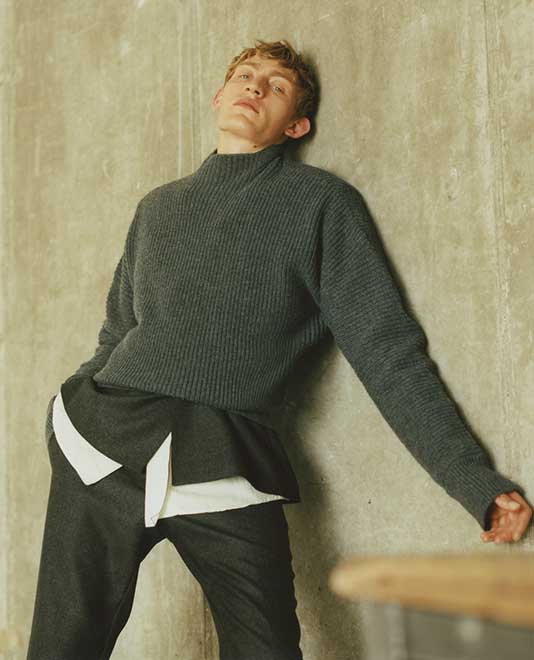 Grenfell wool shirt; Richard James double-breasted wool suit. & Wooyoungmi shirt; Hugo Boss double-breasted wool suit; Cerruti 1881 knitted wool sweater (worn over top).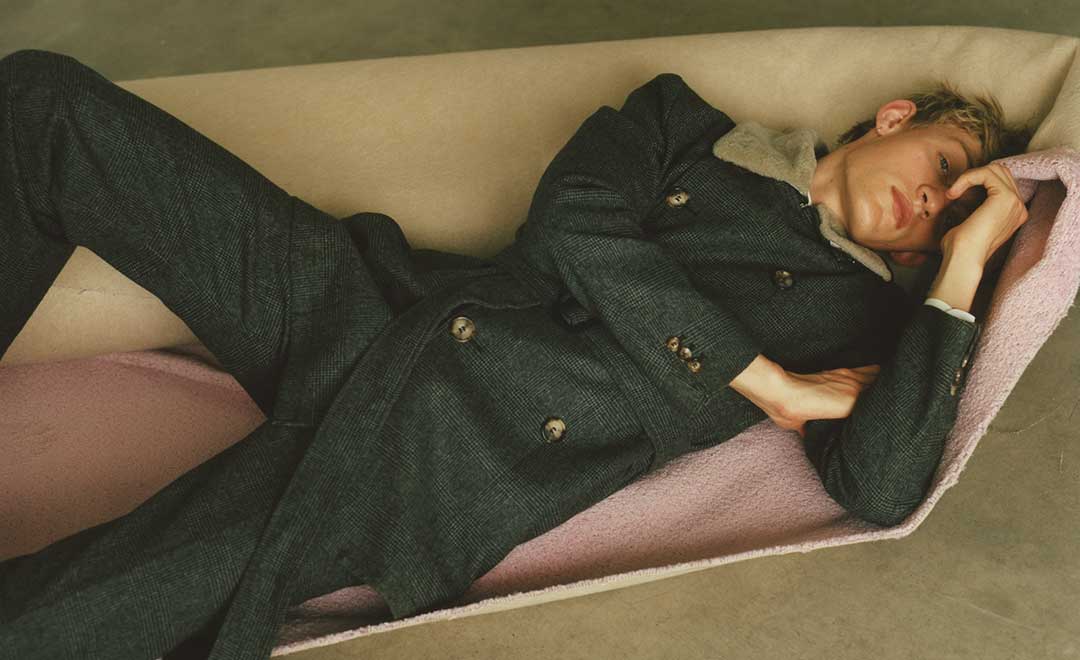 Alexander McQueen double-breasted wool suit.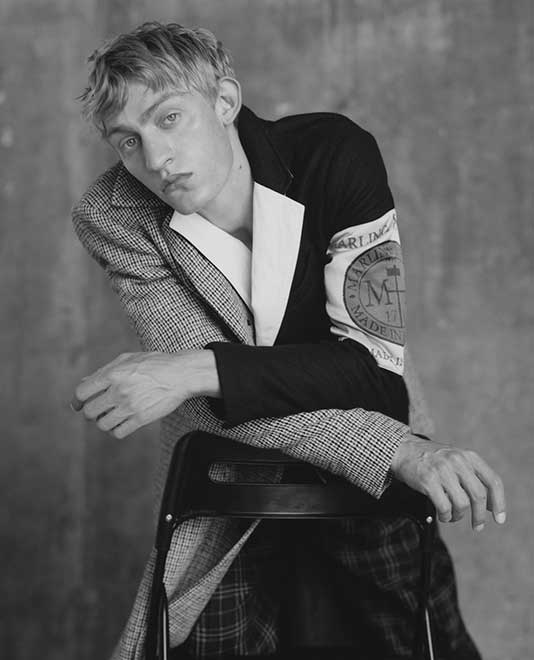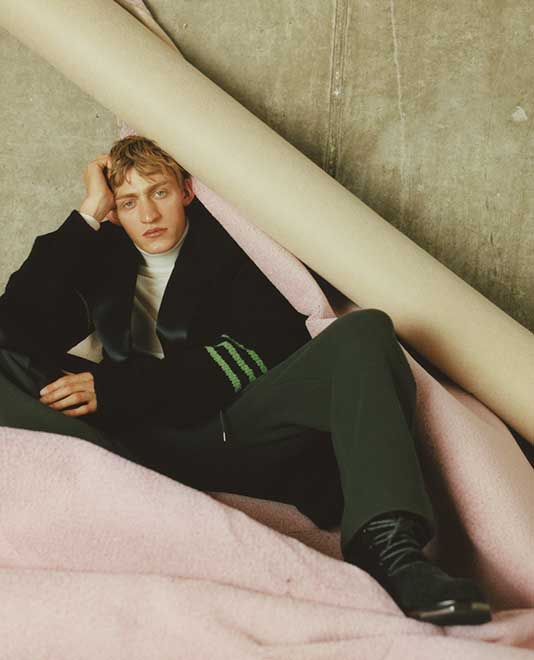 Sandro wool coat (left); Dries Van Noten wool jacket (right) and checked wool trousers. & Z Zegna wool turtleneck sweater; Raf Simons wool coat; Giorgio Armani drawstring trousers and leather boots with wool laces.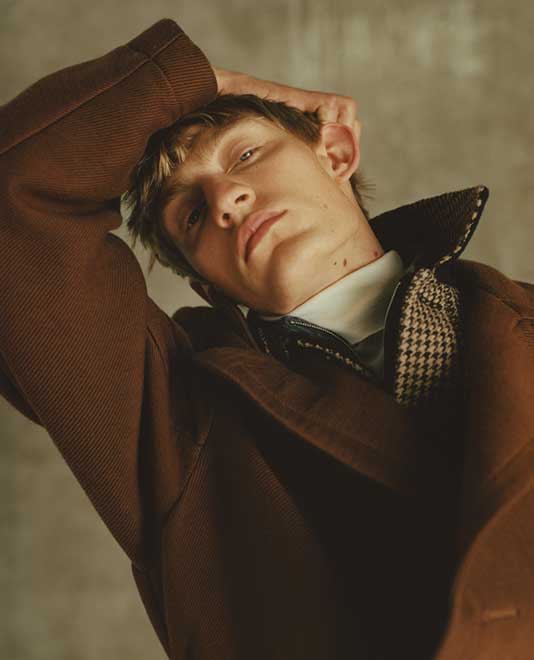 Ermenegildo Zegna wool- blend turtleneck sweater; Sandro knitted wool zip-up jacket; AMI woven wool houndstooth jacket; Miharayasuhiro wool-blend coat