---
On the back of its successful TechLoom breeze Merino wool runner, APL has launched what it calls its "most sustainable and luxe apparel collection", using Merino wool, naturally.
The LA-based athleisure brand has once again collaborated with The Woolmark Company, creating a versatile 10-piece capsule collection, designed to take you from travel to training. Developing unique wool and wool-rich fabrics unique to each garment, the Woolmark-certified collection offers men's and women's silhouettes in a distinctive colour palette of neutrals and muted pastels in ecru, powder blue, burgundy and charcoal.
With a focus on using natural fibres, the collection features technically advanced products with natural Australian Merino wool for its inherent performance qualities. Benefits include Merino wool's ability to draw moisture away from the body, leaving wearers cool and comfortable, superior odour management for less frequent washing, resulting in less water use, and increased fibre strength for longer-lasting wear for more sustainable investment pieces.
"With the APL x Woolmark apparel collaboration, we looked to further solidify ourselves as leaders and originators of the luxury performance category," said APL co-founder Adam Goldston. "We took arguably the world's finest super fibre, Merino wool, and used it as the foundation to create this beautiful and functional collection that you can use in all aspects of your life from travel to training."
SHOP NOW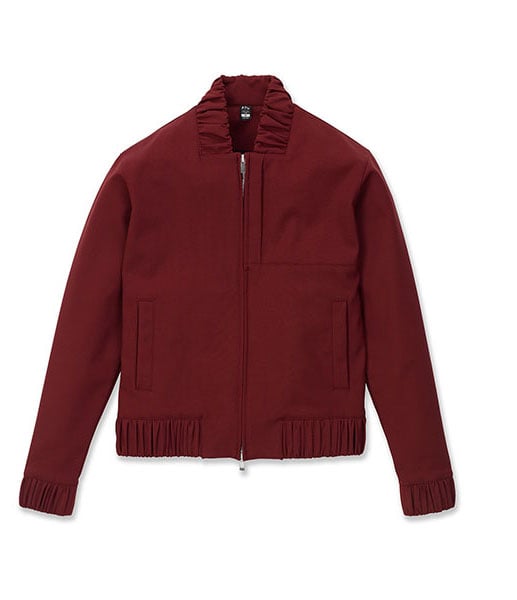 Women's Perfect Wool Bomber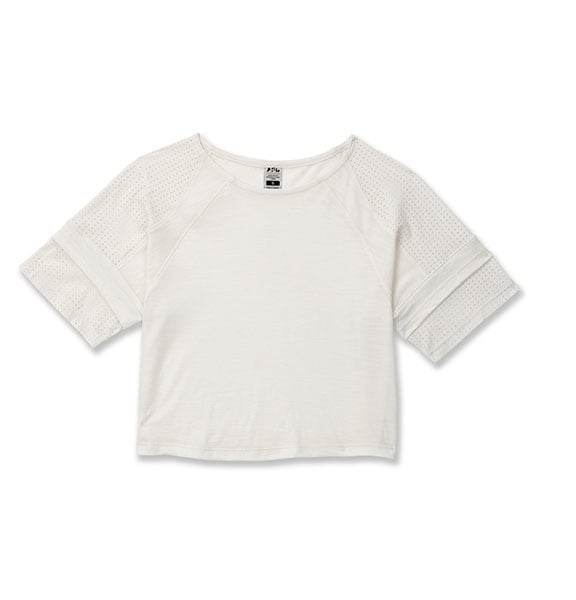 The Perfect Wool Crop Top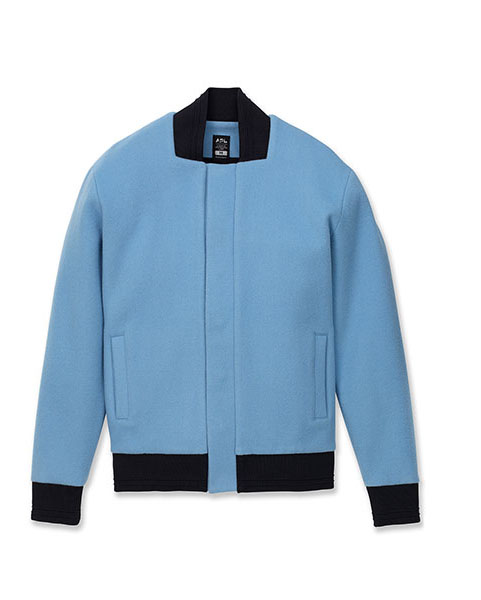 Men's Perfect Wool Varsity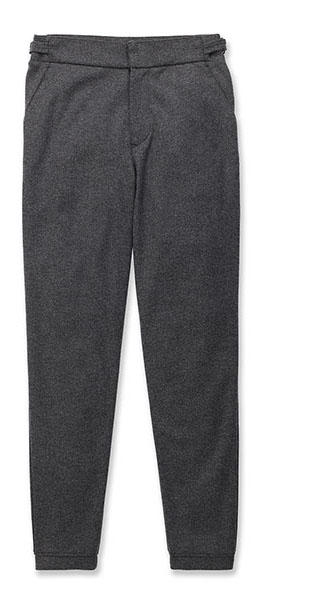 Men's Perfect Wool Trousers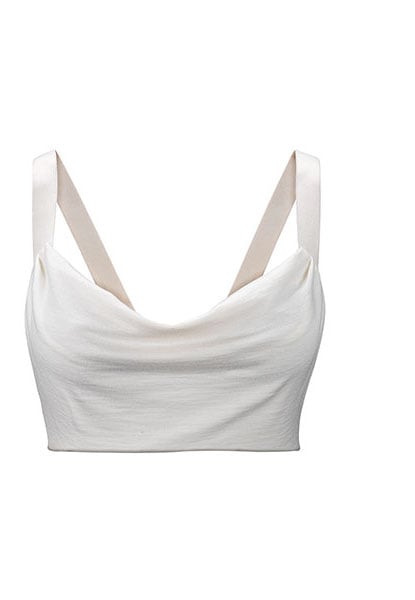 The Perfect Wool Cowl Neck Top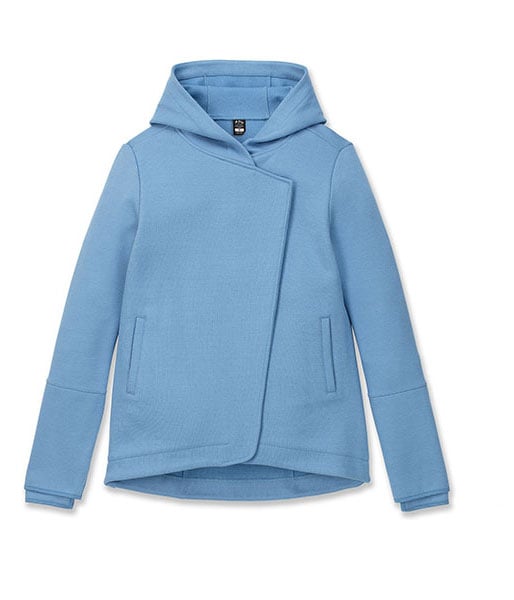 Women's Perfect Wool Hoodie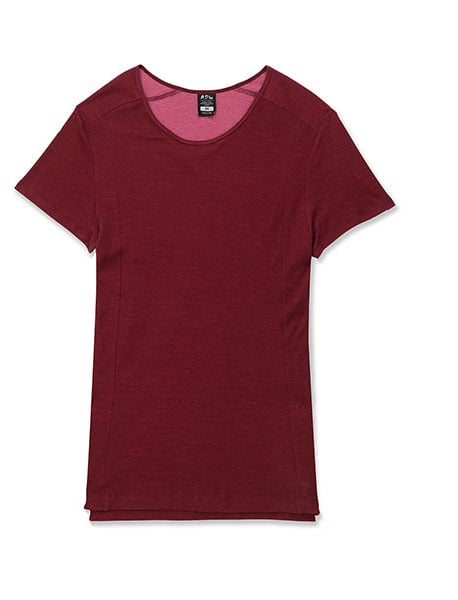 Men's blended tee in burgundy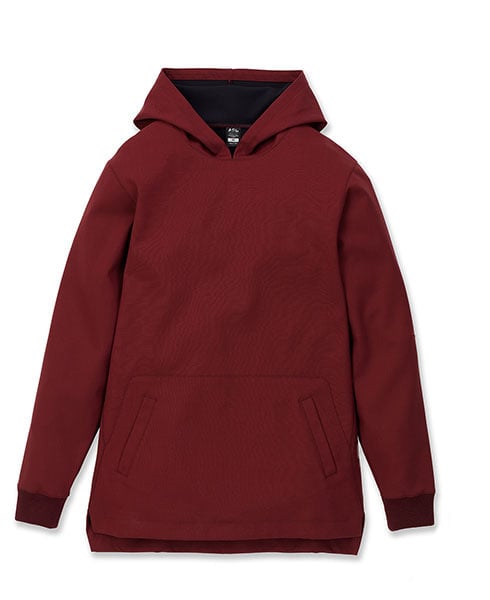 Men's Perfect Wool Hoodie
Men's Perfect Wool Running Shorts
APL Co-Founder Ryan Goldston elaborated, explaining "As the brand that pioneered the luxury performance category, we felt that the super fibre wool would be an amazing foundation for building a unique apparel capsule collection. Our pieces can be worn in all different aspects of your life because of the performance benefits of Merino wool, in combination with its luxurious feel and texture. We're excited to see the customers responses to the products because as soon as they put them on, they'll see how amazing each garment is."
The APL Perfect Merino Wool Apparel Collection includes The Women's Perfect Wool Bomber, Men's Perfect Wool Varsity Jacket, Men's Perfect Wool Running Shorts, Men's Perfect Wool Blend Tee, as well as The Perfect Wool Trousers and Perfect Wool Hoodie, available in both men's and women's. Additionally, the women's Perfect Wool Cowl Neck Top and The Perfect Wool Crop Top both comprise 100% Australian Merino wool for superior softness and a light feel.
Shop the APL x Woolmark collection now.
Performance
APL Sustainable Running Shoes
2018 saw US brand Athletic Propulsion Labs® (APL) launch its most sustainable and lightest running shoe to date, partnering with The Woolmark Company to launch the APL TechLoom Breeze Merino Wool collection. Each shoe features 80% Australian Merino wool, innovatively knitted with APL's patented, stretch-rebound TechLoom upper. This unique combination delivers greater elasticity, strengthens the shoe and allows it to naturally hug the foot for maximum support, especially during performance and sports lifestyle activities.
The wool running shoe - available online for men and women - utilises the latest fully-fashioned knitting technology, meaning the shoe is knitted to its final shape, reducing the amount of wastage associated with regular cut-and-sew techniques. This innovative design also enhances wool's natural breathability, as the technology allows for seamless design features such as breathable panels.
Read more