---
The click-clack of hand looms is almost soothing; a rhythm which guides the men and women of the Bhuttico Weavers Co-operative Society as they combine an ancient art with technical know-how, keeping India's handicraft sector alive.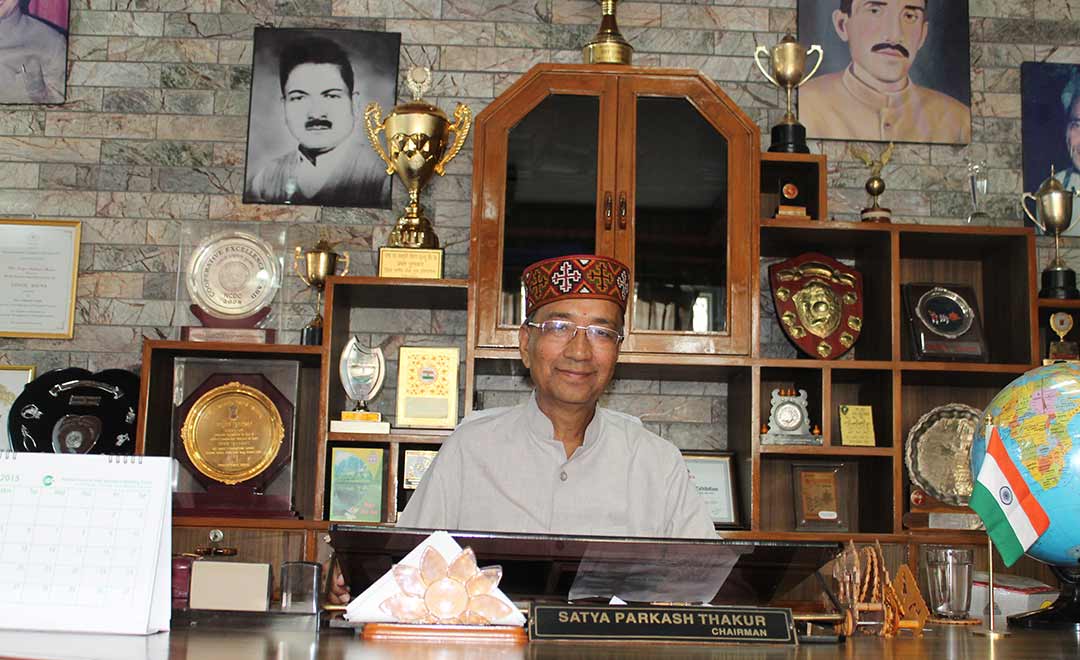 Bhuttico chairman Satya Parkash Thakur at his office in Kullu, northern India.
Himalayan heritage
Nestled in foothills of the Himalayas of northern India, along the banks of the Beas River and amongst sprawling apple orchards of Kullu stands the Bhuttico Weavers – a co-operative society established on 6.5 acres and home to more than 200 hand weavers.
Since 1944, Bhuttico has been keeping Himalayan traditions alive in line with the latest trends from India and abroad. Starting out with just 12 weavers and the vision and leadership of the late Vedram Thakur, the society now boasts 200 on-site weavers plus many more living high in the mountains in the surrounding villages. Producing about 130,000 Merino wool products each year, Bhuttico remains a dynamic business that maintains a unique position as a market leader in the shawl industry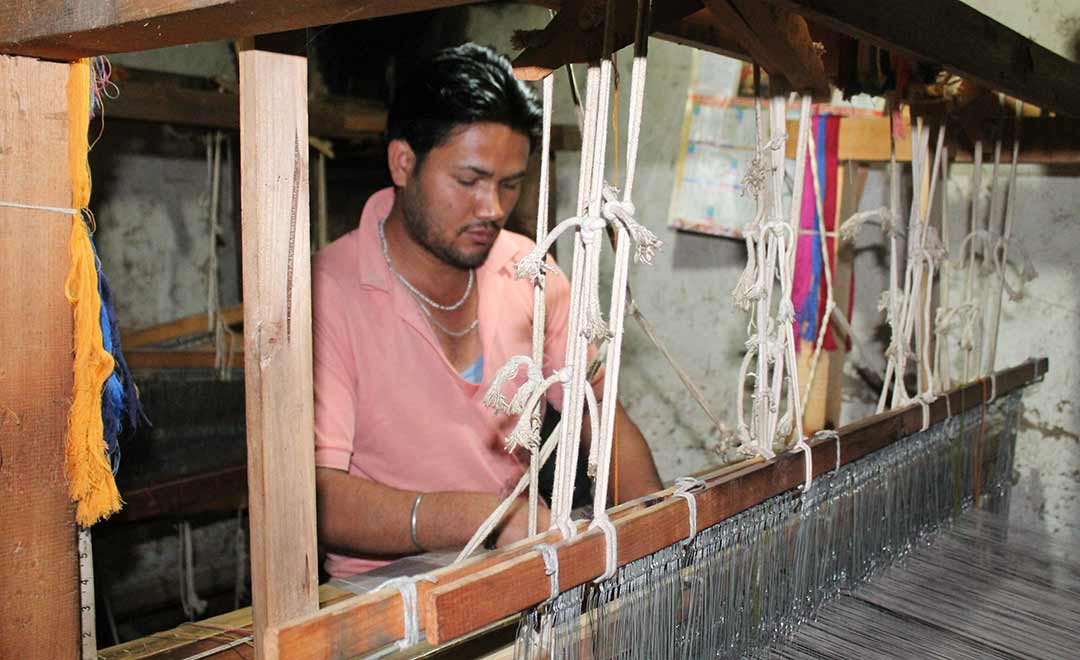 Some weavers work from home in remote Himalayan villages, sending the end product to Bhuttico for onsite quality control.
"We produce slow fashion," explains current chairman Satya Parkash Thakur. "We can't compete with machines or power looms, but we are part of a very important industry and ensure that the history of hand looms continues."
The history and heritage of handloom weaving in India is large and unique, showcasing the skills of artisans and their ancient craft.
"Agriculture is India's number one industry, followed closely by the handloom sector. It's a very important part of our heritage; a lifeline to the country."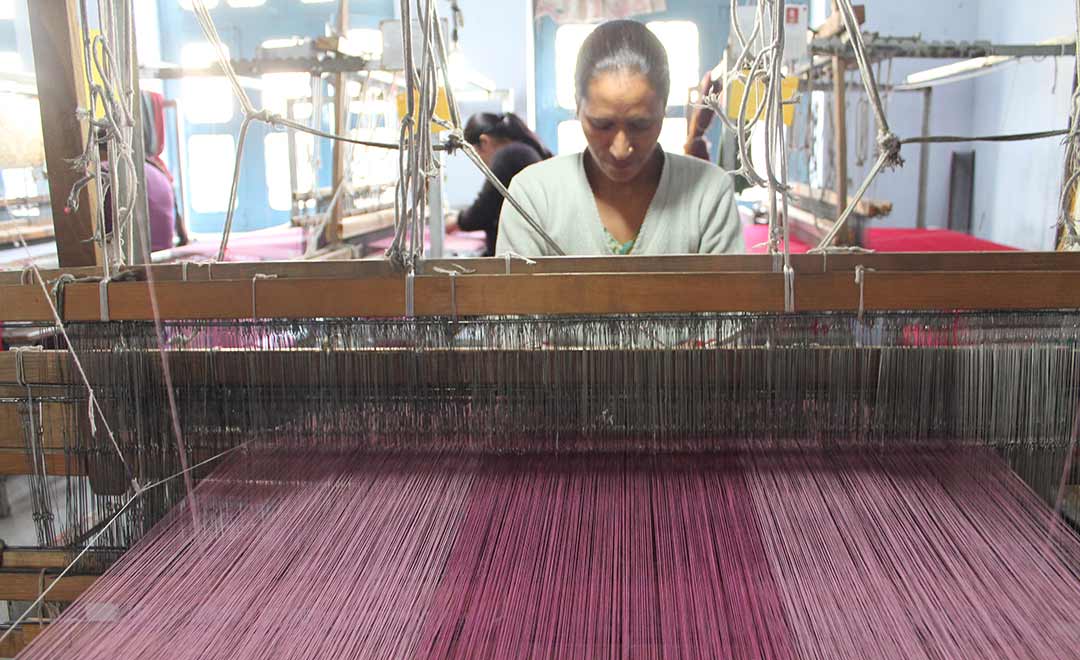 All Bhuttico weavers are given thorough training in the art of hand weaving.
Producing the famous Kullu shawls, along with scarves, stoles, western and traditional apparel along with socks, ties, purses and other accessories made from Australian Merino wool sitting between 18.5 and 22.5 micron, Bhuttico has been certified to use the iconic Woolmark logo on its products for the past 16 years. Bhuttico is also licensed to use the Handloom Mark and is part of the International Co-operative Alliance, licenced to use the Cooperative Colours. With 31 showrooms across India and abroad, Mr Thakur says Bhuttico is one of the biggest companies in the world of handloom.
"We export to see our future," he says. "I have studied all the wool of the world, and Australian Merino wool is the best."
These highly skilled craftsmen and women often spend their entire 8-hour workday on one single shawl. Other more complex pieces can take as long as 45 days. With embroidery so intricate and delicate, it requires the same artisan to work on the product as changing weavers partway through can result in imperfections.