---
Australian designer Dion Lee has turned to his home country's greatest fashion export, wool, to fill the gap in stylish women's tailoring.
2017 was a big year for Dion Lee. As one of Australia's most prolific contemporary fashion designers, Lee saw the need to relocate to the Northern Hemisphere in order to cater more efficiently to the growth of his namesake brand. So he moved his entire studio to New York City, began working on a menswear line, and launched a new capsule collection specifically designed for professional women, aptly entitled SUIT. This new line comprised 10 wool-rich pieces that were as much an evolution of the brand's DNA as they were catering to a poorly supplied demand for intelligent women's tailoring. As the next step in this evolution process, Lee is paying tribute to the women who have encouraged and guided him from the beginning.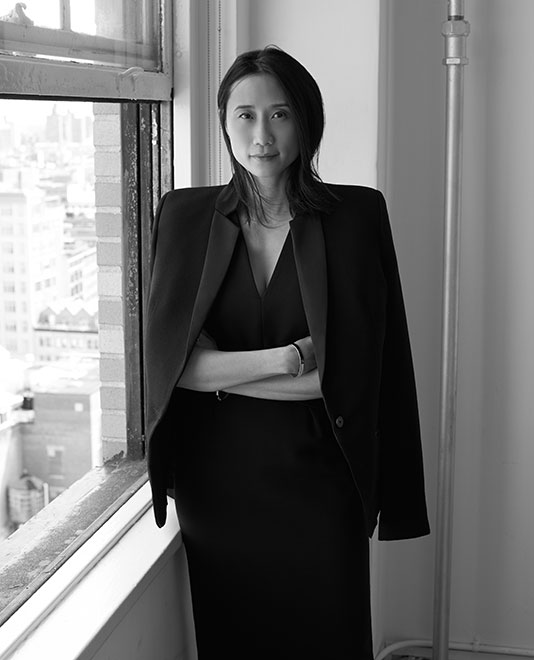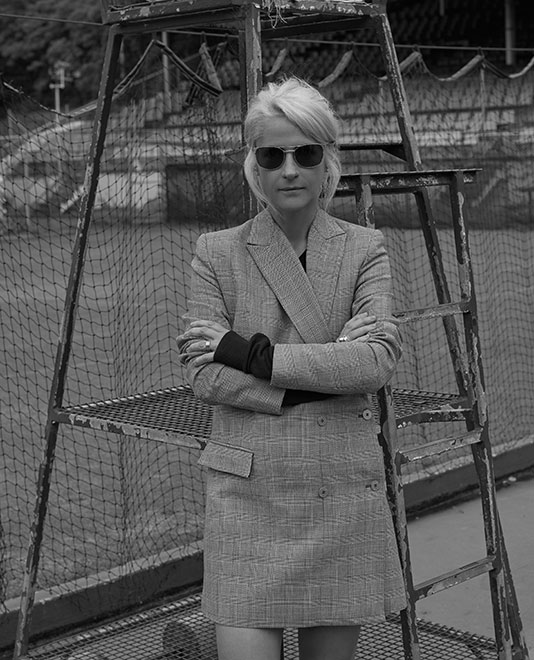 (Left) Michelle A. Lee, Head of Americas, The Woolmark Company. (Right) Alison Veness, Editor, 10 Magazine.
SUIT is no longer a separate project but part of Lee's main offering. Appropriately so, Lee's aesthetic sensibility shines through in SUIT's classic cuts and timeless fabrics. "SUIT builds upon the consistent language of the brand rather than the seasonal language of our main collections," said Dion Lee from his Tribeca studio. Whilst it's not uncommon for a brand to offer carryover garments for consecutive winters or summers, to have product that doesn't skip half of every year is rare. "The pieces are designed with fabrications that work within every season. Wool itself is transseasonal; it breathes in the summer season and insulates in the winter." Effectively, this means that the jackets and trousers will remain largely unchanged, undercutting the status quo of an industry defined by change.
To bring to life this new addition to the Dion Lee brand, a special project dedicated to the female faces who have been essential to the success of the company was conceived. Shot by Australian portrait photographer and long-time Dion Lee collaborator, Stephen Ward, The Portrait Series brings together a collection of "the women who have been instrumental in supporting me both personally and professionally," reflected Lee. Though the group includes some recognisable actresses and models, it is the presence of Dion's colleagues in the mix that speaks to the approachable nature of Lee's garments. "We cater to strong women who are looking for tailored and modern pieces they can wear day to day."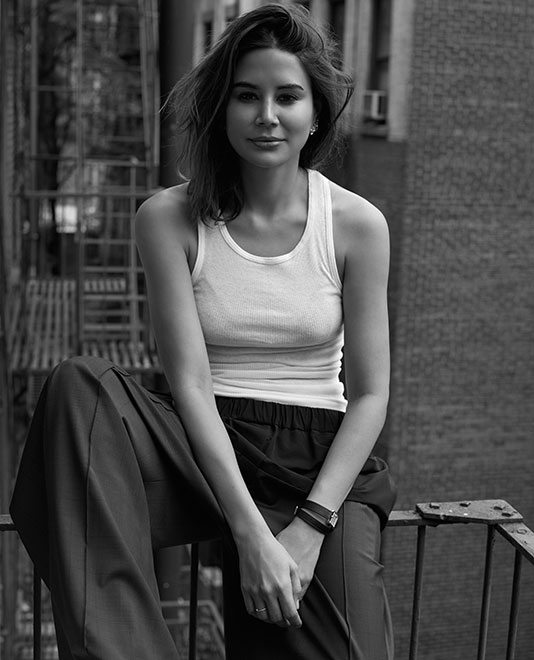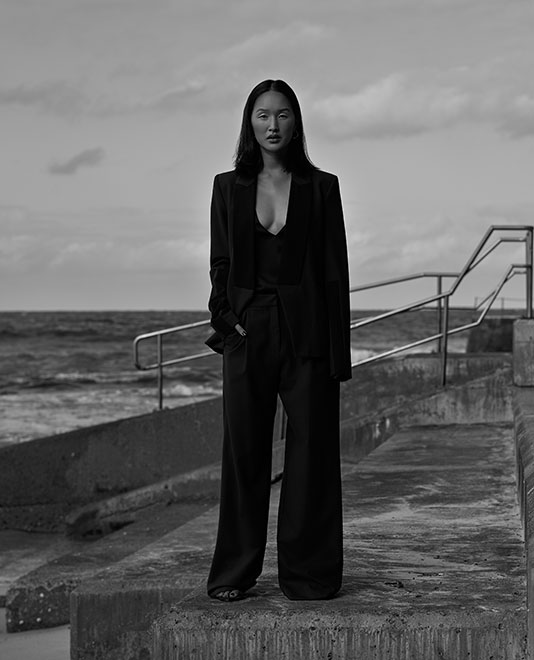 (Left) Christine Centenera, Fashion Director, Vogue Australia. (Right) Nicole Warne, Gary Pepper Girl.
"I wanted the SUIT portrait series to put our tailoring into context, to show the inspiring women who wear the clothes and how each person's interpretation is very different," said Lee. These are the women who were by Dion's side when he started the brand in 2009, and who stuck by him as he transitioned to the Big Apple – a move which had, and continues to have, its challenges. Since the outset, Dion Lee has been known for his sharp, architectural garments, and complex pattern-cutting. His designs reveal and conceal the body in a way that only a process informed by both cognition and intuition could achieve. One SUIT jacket, for example, does away with the upper section of the shoulder from the lapel to the outer arm, rendering a slick horizontal line across the torso and leaving the collar bones exposed. By adopting strong design techniques like this, Lee evokes the strong women who wear his garments.
Lee's following continues to grow because women see intelligence in his wearable designs. But Lee also thinks that being responsive to the needs of his customers has contributed to his brand's success. "I have always been attracted to tailoring and found that it was something that our customers had started coming to us for. We saw the opportunity to develop a professional wardrobe, specifically with beautiful tailoring that focuses on craftsmanship and premium fabrics." That women's tailoring is enjoying a renaissance is undeniable: it has appeared on 80s-inspired runways in Paris for the past few seasons, and became a motif on the other side of the Atlantic during Hillary Clinton's recent campaign for the American presidency. Lee's "professional wardrobe" for women couldn't be better timed.