Looking for a last-minute rush onto Santa's Nice List this year? These free DIY patterns will not only have you Merry in Merino but will give an old jumper some refreshed festive cheer.
Go green this Christmas with Merino
Each year, 2 out of 5 Christmas jumpers are worn only once, and 1 in 3 adults under the age of 35 buy a new Christmas jumper every year, making this fast fashion item a little more naughty than nice. According to environmental charity Hubbub, there are already 65 million Christmas sweaters stashed away from previous years and 95% of the jumpers were made wholly or partly of plastic materials, making them a prime example of fossil fuel fashion and hugely damaging to the environment. To make this festive season a little greener, why not make your own Christmas sweater with these Merino wool festive kits.
DOWNLOAD FREE CHRISTMAS FELT AND APPLIQUE PATTERNS
We've teamed up with knit kit creators and slow fashion advocates Love Spool to create a series of Merino wool applique and iron-on felt festive patterns to create your own Christmas jumper, making this your greenest holiday season yet.
The two appliqué patterns can be unpicked after the holiday season allowing you to get more out of your favourite knitwear without having to buy more.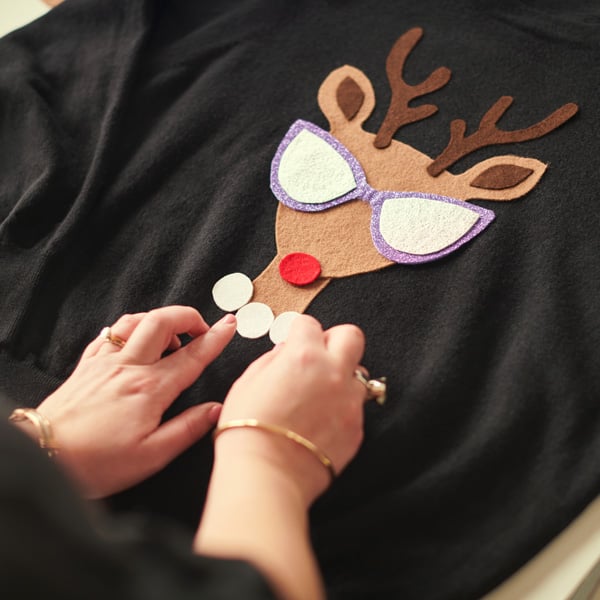 Grab some Merino wool felt and create our retro reindeer or hipster Santa for a modern spin on the traditional Christmas jumper. Fun for all ages and all levels.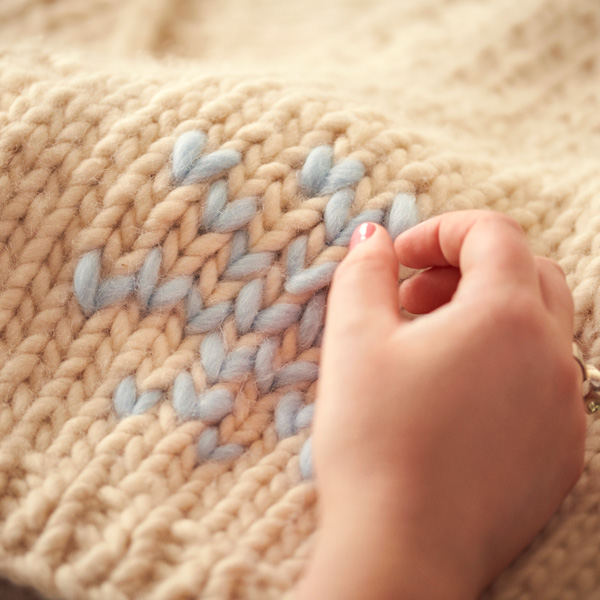 This intermediate knitting pattern will transform any jumper to a winter wonderland, adding Merino wool snowflakes to your garment.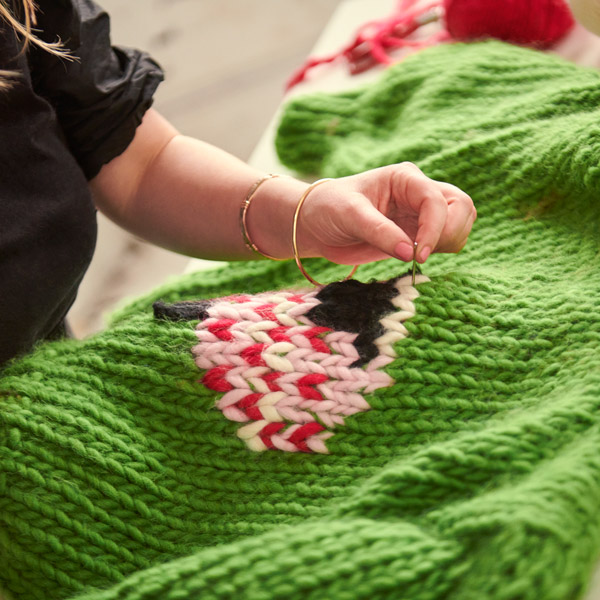 For a traditional fair isle-style Christmas sweater, this knitting pattern is just what you need.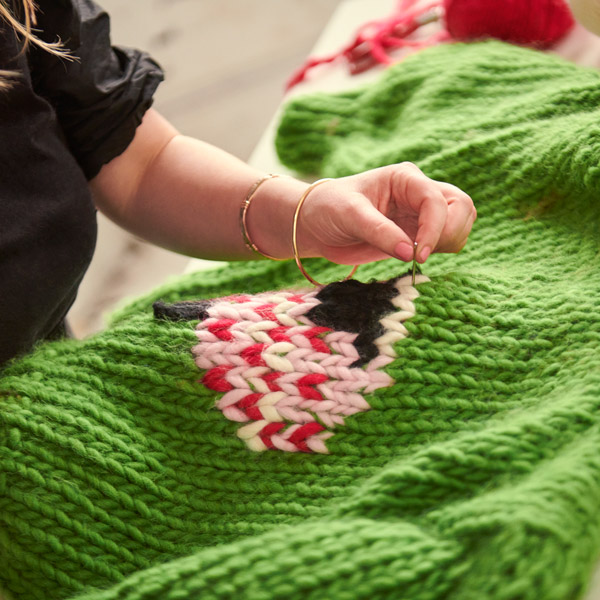 Play Video
How to video
"There are so many ways people can get creative and put their own spin on an existing garment and really make it their own. It's pretty easy too. Merino wool felt shapes are perfect for beginners as you just cut them out and iron them on. If you're a more experienced crafter, adding a duplicate stitch to an existing knitted garment is another way to add some Christmas cheer in a super fun way." - Rachel O'Leary – Founder, Love Spool.
Christmas decal essentials
We've curated all the tools needed to create your own Love Spool festive sweater using Merino wool.