---
What better way to celebrate the 50th anniversary of a fashion house than with a collection comprised of 50 individual looks. That's exactly what Cerruti 1881 chief creative officer Jason Basmajian did during Paris Fashion Week, nodding to the past whilst looking forward for the fall/winter 2017 collection.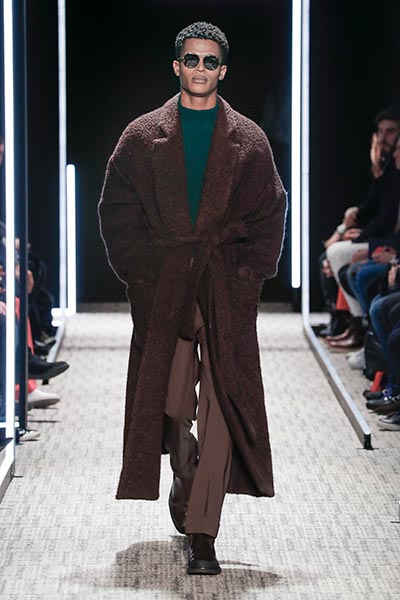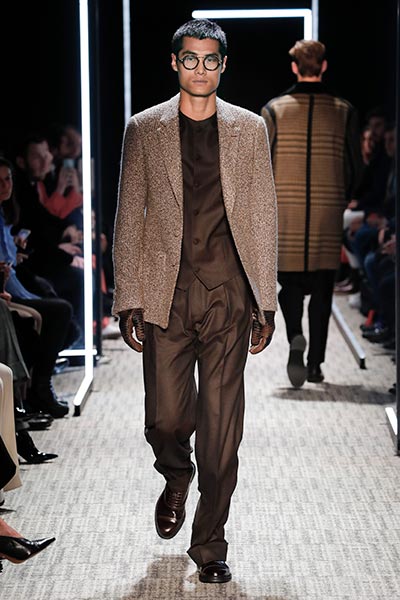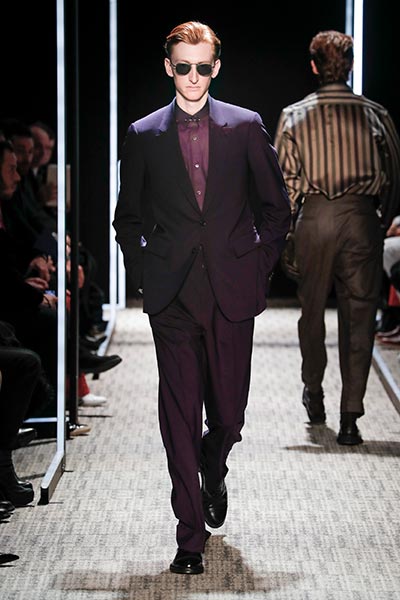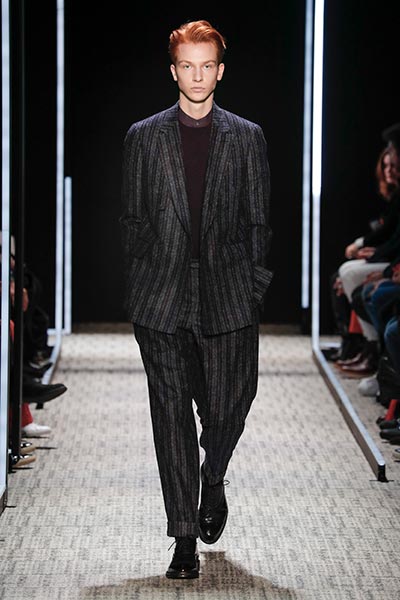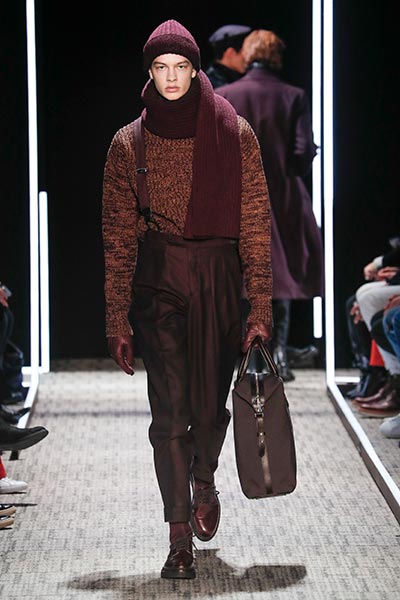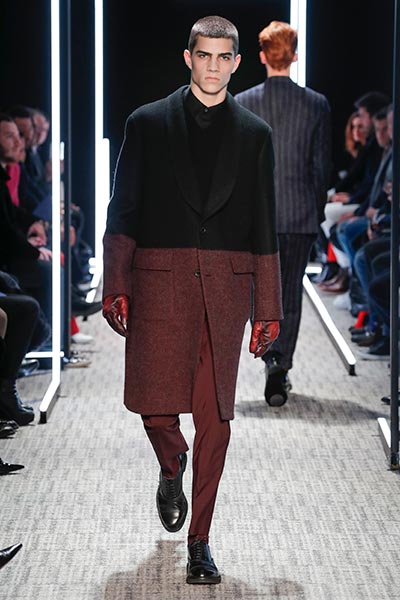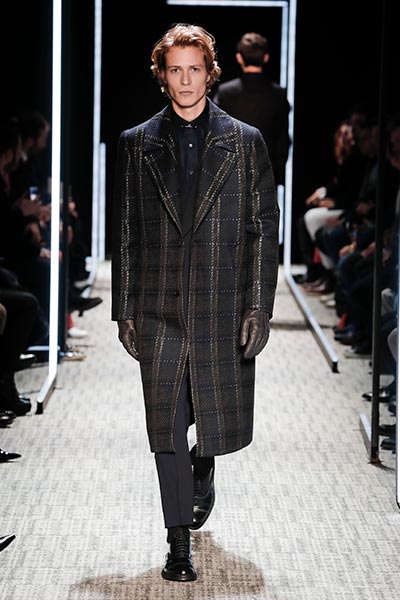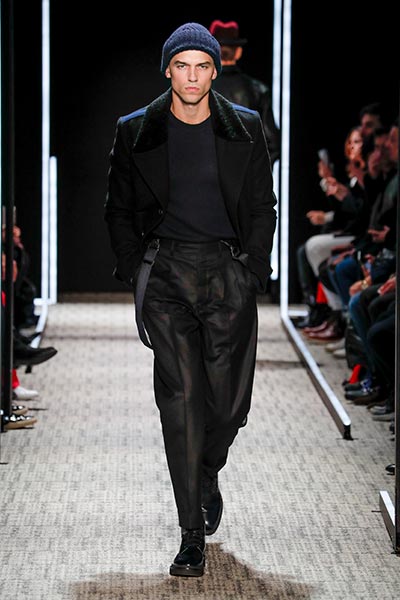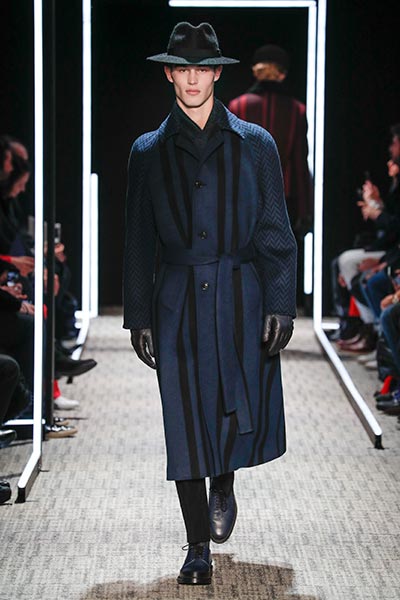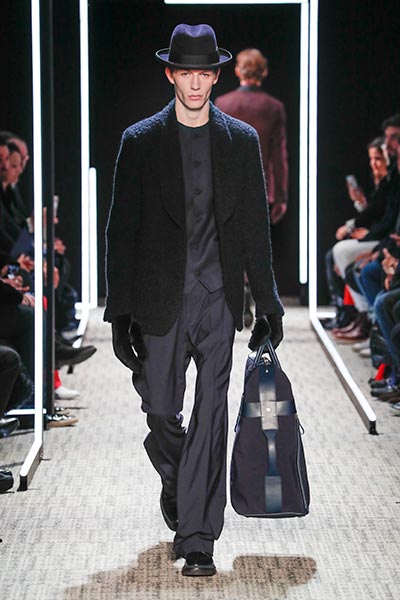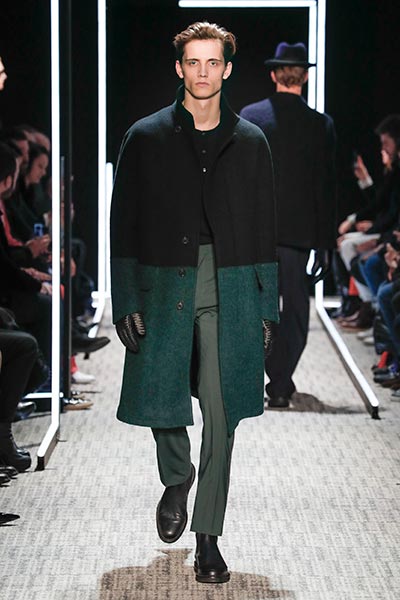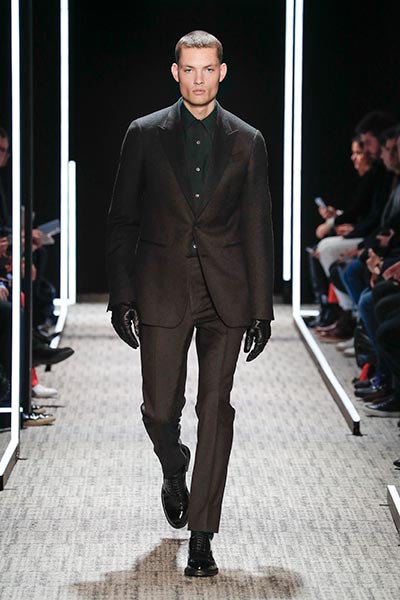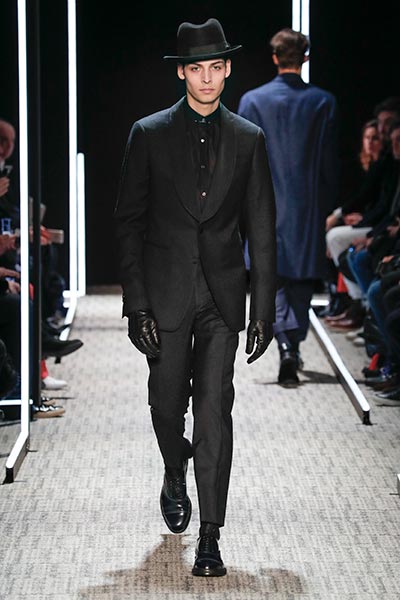 Cerruti 50th anniversary fall/winter 2017 collection
Inspired by five decades since the establishing of the namesake house of Italian-born, Paris-based designer Nino Cerruti, Basmajian explored the house's archives to present garments that evoked the cinematic heritage for which Cerruti is known, having designed costumes for actors including Robert Redford, Michael Douglas and Al Pacino throughout his career. "Nino Cerruti's vision and philosophy has always been an inspiration to me on moving the brand forward," explained the chief creative officer of his evolution of the brand since arriving in 2015 from British tailoring house Gieves & Hawkes. Basmajian also made great use of Cerruti's manufacturing capacity, with its Biella-based textile mills allowing him to innovate in the form of fabrics, ensuring the collection maintained a sense of new direction as much as reverence for the past.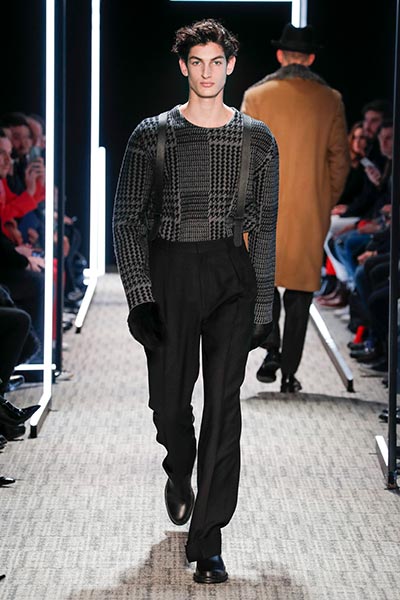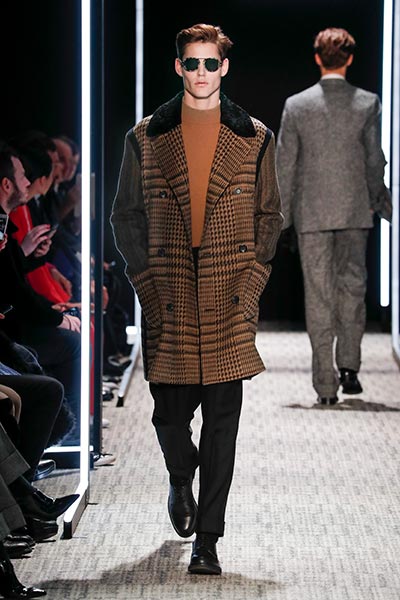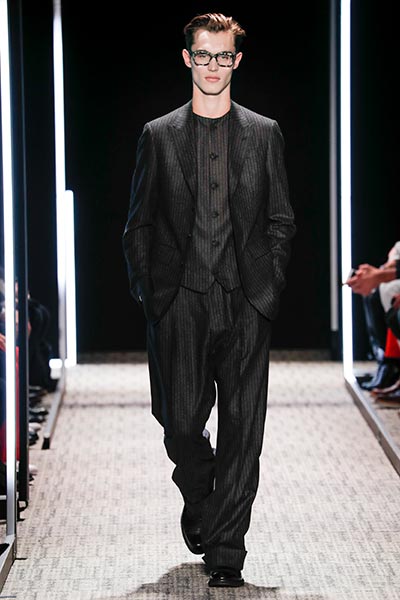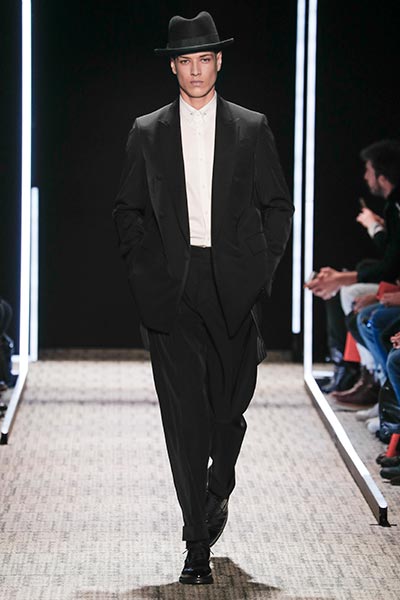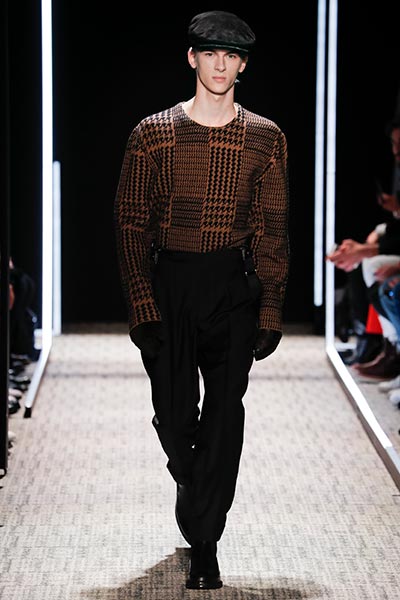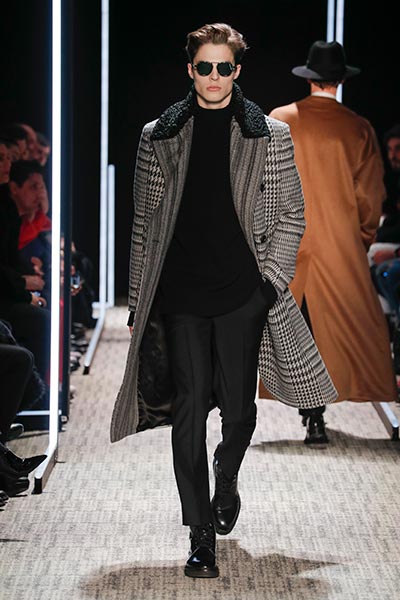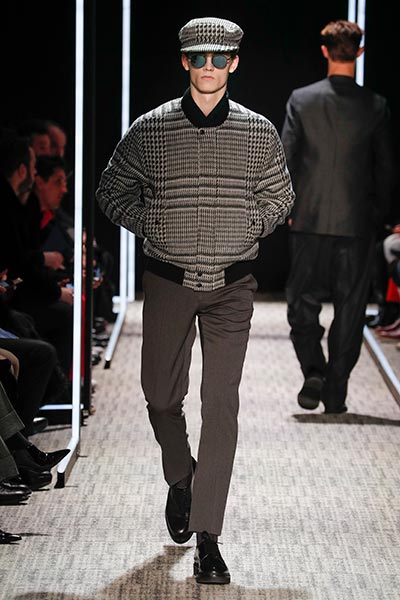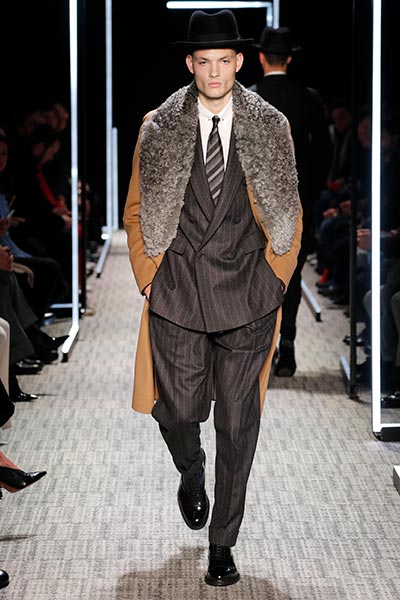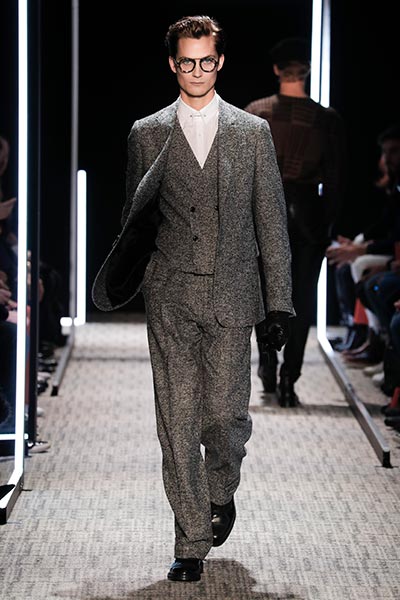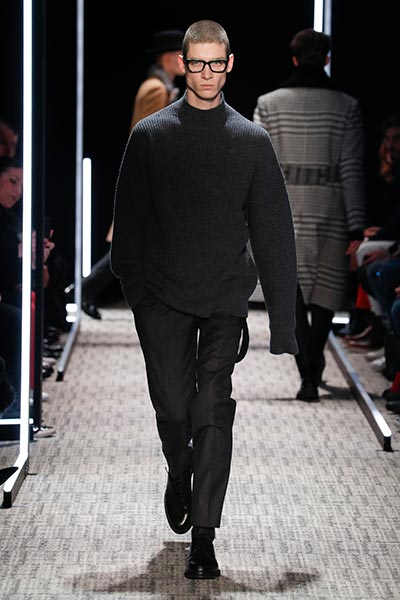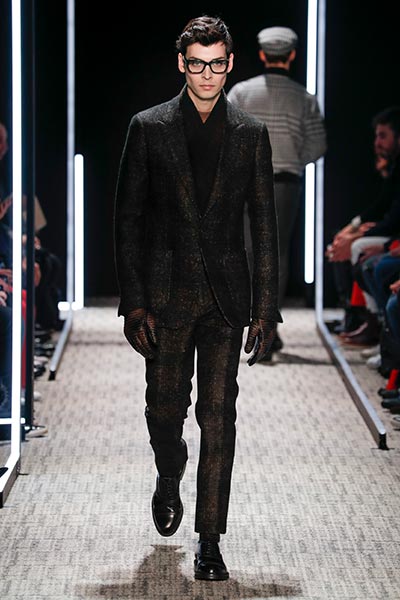 Cerruti 50th anniversary fall/winter 2017 collection
Cerruti's status as a go-to outfitter for the world's most stylish. In a colour palette predominantly of black, grey and camel – with hints of rich tones, such as bottle green, purple and burgundy – the collection showcased a slightly languid, 1940s silhouette, with a relaxed soft shoulder, longer jacket length and high-waisted trouser. Highlights included pleat-front trousers, round-neck knitwear, belted overcoats and double-breasted pinstripe suiting. In terms of fabrics, texture was key, making the show's audience want to reach out to touch the garments as they came down the runway. These included checked jacquard, shearling, wool Prince-of-Wales check and innovative weaves.