---
For a company underpinned by collaborations with external designers, Danish textile design company Kvadrat boasts significant recognition in the global market. But where other companies rest upon a designer or artist's name as a way of generating excitement in the marketplace, Kvadrat looks only to work with likeminded creatives. "We're like a very good gallery or publishing house," says Anders Byriel, the company's second-generation CEO and owner. "When we begin a collaboration it's not considered marketing, but an ongoing project, and so we look for a certain language that will fit into our portfolio. It's about finding shared values."
"When we begin a collaboration it's not considered marketing, but an ongoing project, and so we look for a certain language that will fit into our portfolio."


This approach explains the success of Kvadrat's collaborations, which to date have included Akira Minagawa, Paul Smith, Raf Simons, and Ronan and Erwan Bouroullec. Working alongside the company's internal product development team, these independent creatives help to push the technological and artistic boundaries of textiles, helping Kvadrat to create products at the apex of contemporary culture. And by working with those outside of traditional textile design – many come from backgrounds in sculpture, graphic design and fashion – Kvadrat imbues its collections with a diversity rarely seen in the contemporary design market.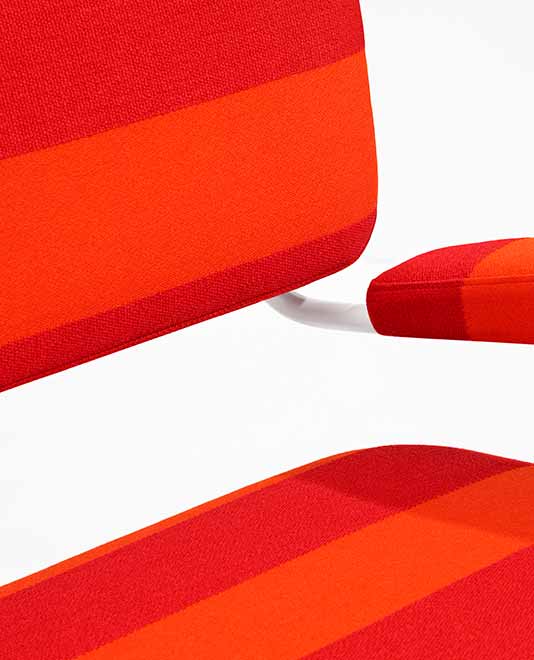 "Raf and I looked at the world in a very similar way – we appreciated the same contemporary culture and art – and so he was a perfect match," says Anders, noting that Simons [the current chief creative officer of Calvin Klein] wasn't as well known when, as artistic director at Jil Sander, he began using Kvadrat's textiles in his work. "Raf is more and more fired up for our ongoing work together, which is so important in what we do." In this collaboration, Kvadrat sought to bring the acclaimed fashion designer's exceptional sense of style to the home. In lieu of the typically flat woven textiles used in upholstery, Simons instead created richly textured, meticulously realised designs that bring a sculptural quality and new tactility to furnishings, using blended wool fabrics in boldly coloured stripes and graphic weaves.
"By working with those outside of traditional textile design – many come from backgrounds in sculpture, graphic design and fashion – Kvadrat imbues its collections with a diversity rarely seen in the contemporary design market."


Innovation, says Anders, has been key to Kvadrat's success since its founding in 1968. Launched originally by his father, in partnership with Erling Rasmussen, in the Ebeltoft, a small port town in the western part of Denmark, Kvadrat fast became recognised for its high quality portfolio of upholstery textiles. Working with notable designers such as Nanna Ditzel, Finn Juhl and Nina Koppel, Kvadrat became deeply ingrained in the design culture from which it was born, with its textiles used both in private homes and public spaces, such as airports, civic buildings and, perhaps most prominently, throughout the Danish National Railways fleet of trains. But while Scandinavian design is revered throughout the world, Mid-Century Modern furniture and architecture is a natural part of life in Denmark. "We all grew up in homes with Mid-Century classics," says Anders of his home country's design culture. "They're very common in middle class homes across the country. And certainly it plays into our business today – there's a certain humility and egalitarianism to Danish design that is part of Kvadrat."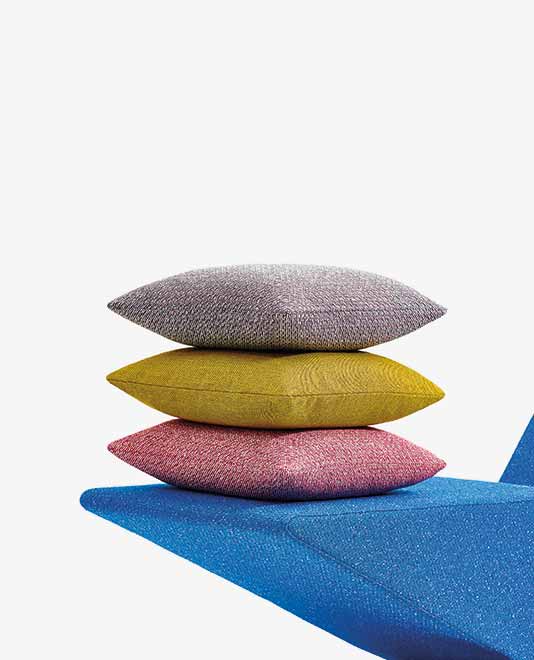 Today, Kvadrat uses digital technology to be able to manufacture in a number of countries, not just on home soil, and has around 3000 projects on the go at any one time, reflective of the company's official presence in some 25 countries the world over. It is, says Anders, a natural progression of the business his father built. "Historically, we are a company with an experimental culture. In fact, a lot of what we have produced in the past is unsellable, but we do it to explore and to create. It has taken us from being a northern European phenomenon to an international business, and we want to push ourselves even further, with innovation a very big thing on our agenda."
"We want to use our company as a platform to showcase talent."


Despite this significant growth, craftsmanship remains at the heart of Kvadrat, and according to Anders, it reflects a broader cultural shift away from our digital reality. "We're seeing this hunger for and a strong interest in material, in how the yarns are made, in the actual manufacturing, which seems like this antidote to the online world," he explains. And although technology has evolved the manufacturing process, much of it remains craft-like. "Some of our facilities are very hands-on, particularly where we're working in a smaller run or developing a special yarn. It's not handcraft in the traditional sense, but it's a return to what has been lost from the hand loom."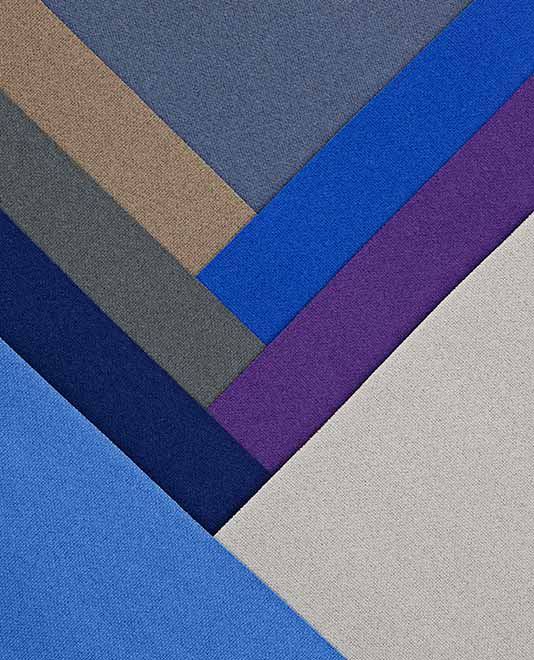 Wool, of course, plays a role in this shift towards tactility and quality in interior design, the natural fibre boasting qualities – endurance, natural heating and cooling, shape retention, flame and stain resistance, for example – that make it ideal for hard-wearing surfaces, such as seating, cushions and carpets. "I call wool a wonder fibre," says Anders. "If wool was invented today it would be a sensation – it can outperform any synthetic fibre – and that it's created by nature is phenomenal." As in the broader fashion world, Kvadrat is educating both consumers and the design industry alike on the benefits of natural fibres by incorporating it into its seasonal collections in a significant way, with around 70% of its textiles crafted from wool or wool blends. "In the last five years alone we have doubled our use of wool," says Anders.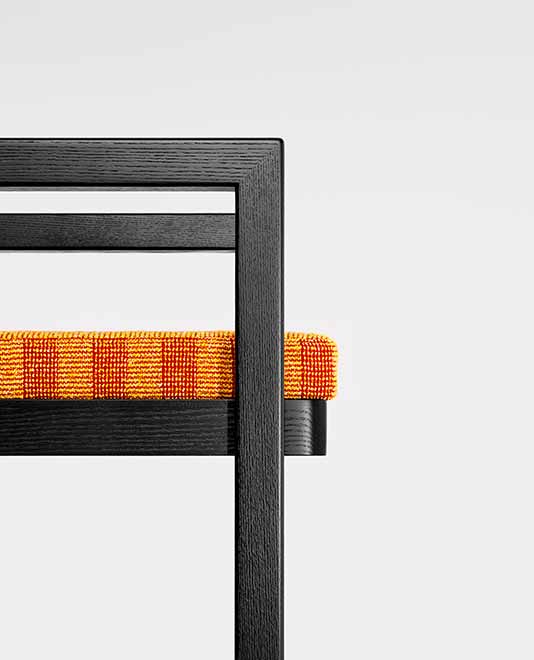 What does the future hold for Kvadrat? "We want to use our company as a platform to showcase talent," says Anders, noting that it is Kvadrat's responsibility to contribute to the art and design community. "We are in this for the long haul, and as a family business, supporting new talent is incredibly important, so we must make room for emerging designers as well as the well known ones. If we keep innovating and contributing to creative culture, then we see that as accelerating."