---
A new video and promotional campaign by leading sportswear brand ashmei - titled 'Be Cool In Wool' - champions the performance benefits of Australian Merino wool and highlights it as a fibre for all seasons.
ashmei has long been a champion of the incredible performance benefits of Merino wool. But this summer, the premium British sportswear brand has teamed up with The Woolmark Company to roll out a campaign that champions wool as the ultimate performance fibre in high temperatures. This year, ashmei founder Stuart Brooke visited Australia and, in partnership with The Woolmark Company, has produced a stunning video and series of images championing the benefits of the fibre for cycling and running apparel in a campaign called 'Be Cool In Wool'.
Filmed on an Australian woolgrowing property the, film features Perth-born adventure cyclist Jack Thompson testing Merino wool gear for its breathability, odour resistance and thermoregulation properties for long distance cycling and running, particularly for the summer months. In the film, Jack plays Gareth, a fictional Australian woolgrower who is also a keen cyclist. Visiting his neighbour 60 miles away, Gareth compares the latest Merino wool cycling and running gear with apparel made from man-made fibres. The film draws on science to showcase the performance benefits of wool and how it outperforms its synthetic counterparts.
Taking advantage of the explosive growth in demand for sportswear and activewear, wool's position as a technical fibre allows it to meet increasingly demanding consumer needs for comfort and performance. Wool is recognised by leading sportswear brands - such as ashmei - and manufacturers for its technical benefits.
Natural, renewable and biodegradable, Australian Merino wool is also one of the most breathable fibres of all common apparel types. This is because wool fibres can absorb large quantities of moisture vapour - twice as much as cotton and 30 times as much as polyester - and allow it to evaporate, making wool garments feel less clingy and more comfortable to wear than garments made from other fibres. This also helps to keep the skin drier and prevent the build-up of sweat, bacteria and unpleasant smells. The unique chemical structure of wool enables it to absorb and lock away odours which may develop, and only release them on washing.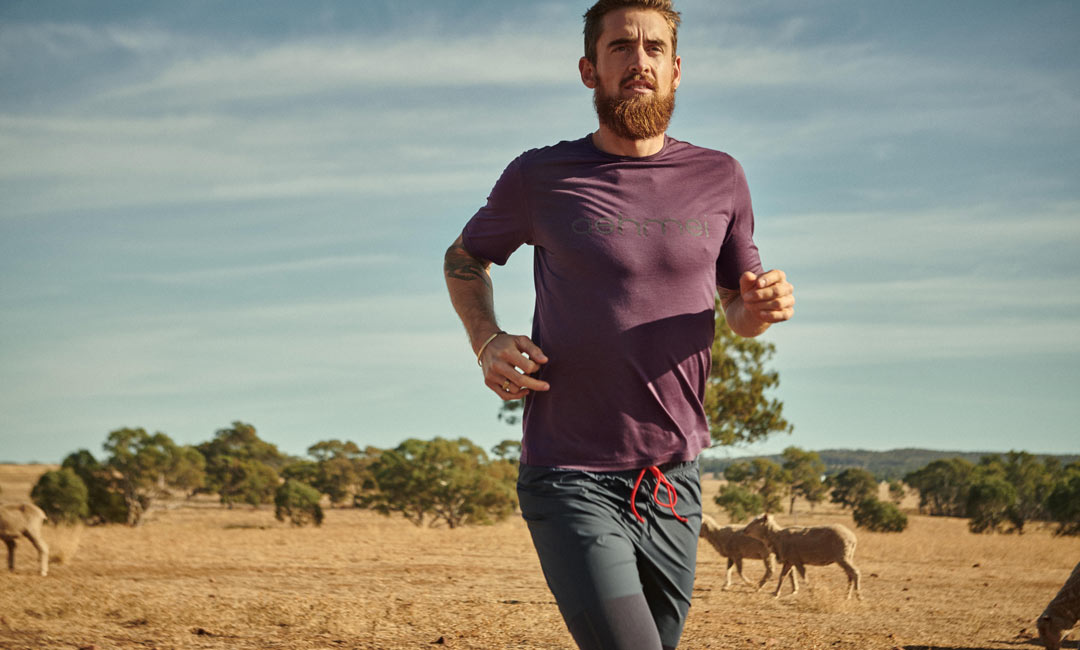 "You could say that Merino wool was the principal driver for me launching ashmei in the first place," said Mr Brooke. "I found myself running in Merino ski base-layers that I'd had for years because they were keeping me more comfortable than the synthetic alternatives available at that time. At this point I identified there was a gap in the market for a sportswear brand that focused on a no-compromise approach to performance. Unsurprisingly, Merino wool was a major feature in our debut collection.
"The public has been brainwashed to believe synthetics are a higher performing fibre. I think that this is down to major players in the sportswear market promoting its benefits of wicking and drying. However, what they don't tell you is the fact that synthetics warm you up and actually make you sweat more."