---
Inspired by a Henri Michaux poem, incoming Christian Dior artistic director Maria Grazia Chiuri presented an ethereal vision for the storied French house's spring 2017 haute couture collection, presented within a secret garden within the Musee Rodin, Paris.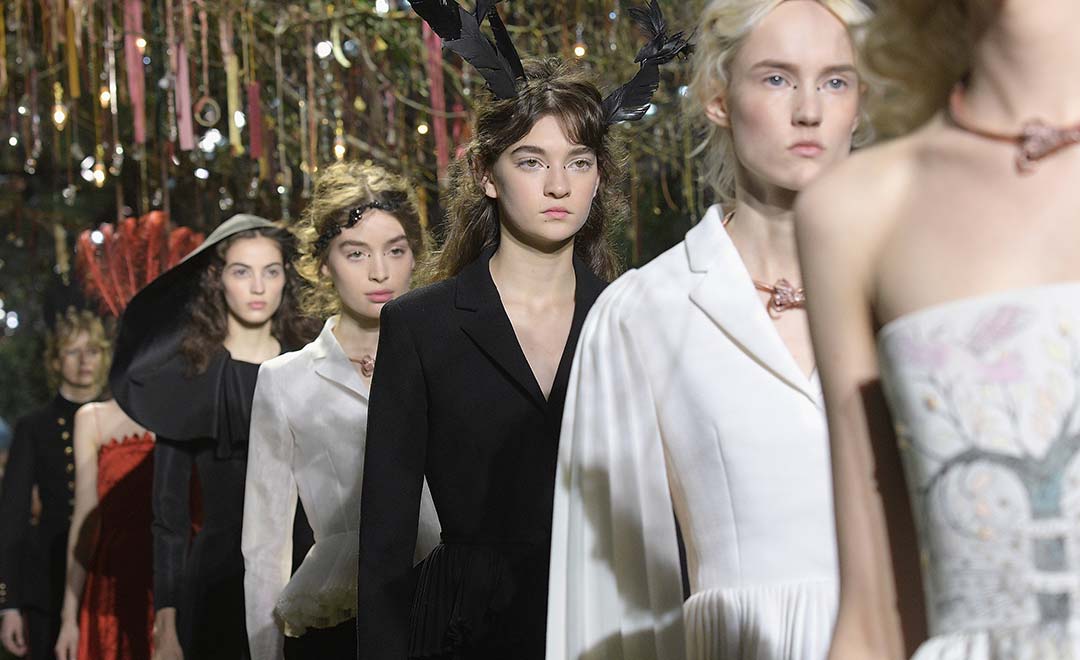 In the poem, Michaux alludes to the labyrinth, the secret world in the dark, as the place where we find the right path, and the Grazia Chiuri applied this allegory to her new beginning at Christian Dior, the house she joined from Valentino. As such, her adventure into the house was sprinkled with flowers, plants and wildlife, nodding to Monsieur Dior's penchant for flowers, which he decreed the "most divine of creations" after women. The resultant collection is one that pays homage to the established silhouettes of the atelier – the curvature of the New Look, for example – but takes it into new territory, in which the more formalised styling appears more fluid and romantic, as is the style associated with Grazia Chiuri's hand.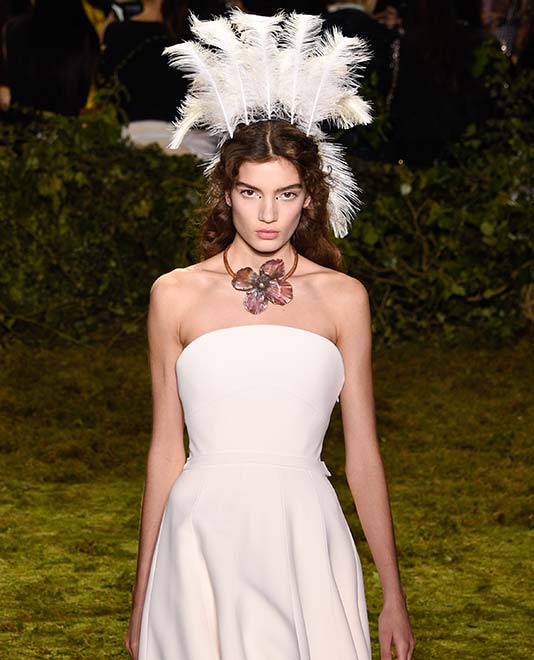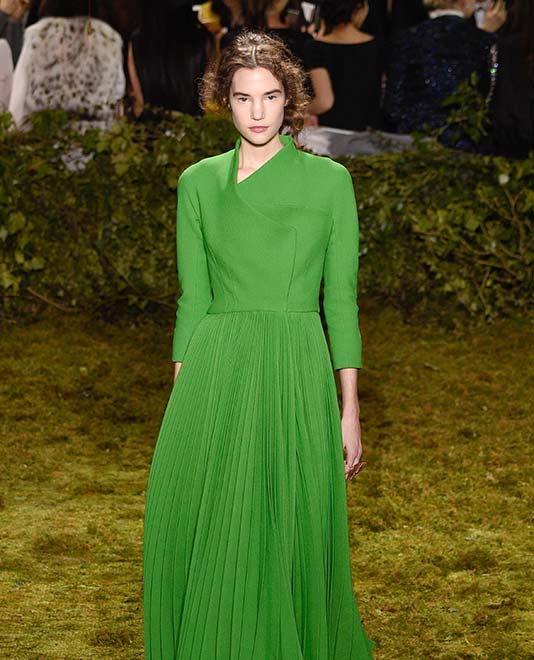 The collection comprised a series of evening dresses in powdery colours, such as mauve, blue, pink and grey, that softly enveloped the body; Stephen Jones-crafted headpieces and masks in animal motifs that, in black tulle and silk, nodded to Gothicism; and long white wool crepe dresses with hand-painted tarot symbols, adding to the thematic nature of the presentation. As with any designer that takes the reins at Christian Dior, how Grazia Chiuri reinterpreted the iconic Bar jacket was key to the success of the collection, and here she triumphed, cutting it into a whimsical cape from beautiful quality black wool, and pairing with roomy wool culottes with satin stripes. This was further evidenced in an emerald green wool coat-dress that wrapped the body at asymmetrical angles.