---
In a special visit to Florence, Italy, HRH The Prince of Wales met with the representatives from the very best Italian mills to discuss the global wool industry and explore the latest innovations in wool.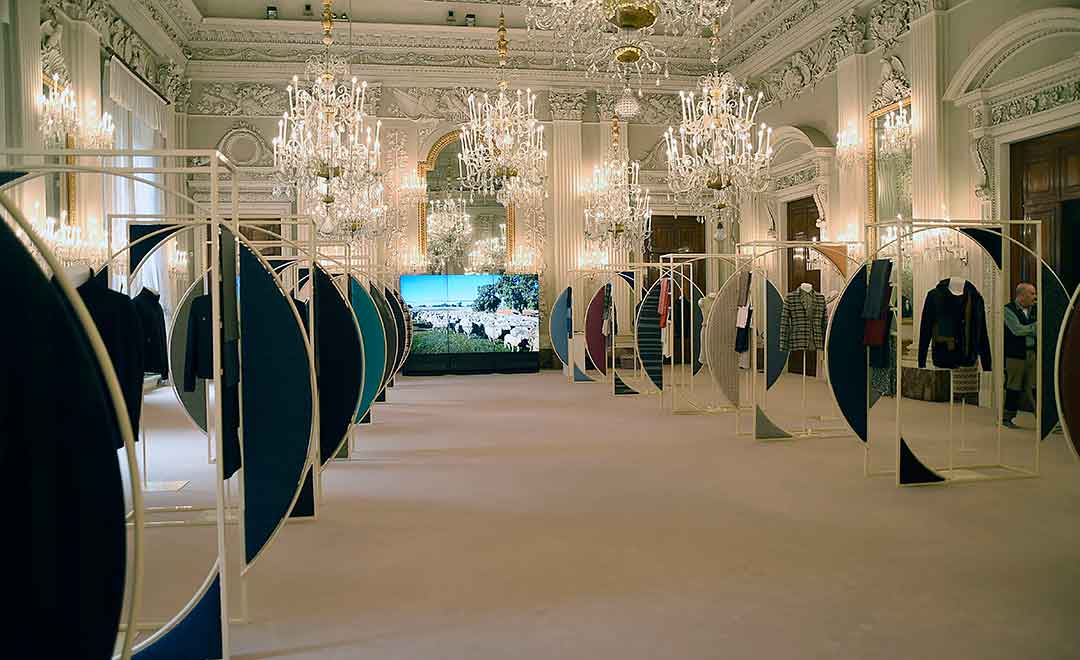 Long-time supporter of the global wool industry, HRH The Prince of Wales, was in Italy to meet with the country's leading spinning and weaving mills, during an exclusive tour welcomed by The Woolmark Company and the global Campaign for Wool.
Held in the prestigious Sala Bianca inside Palazzo Pitti, HRH the Prince of Wales met with representatives from Italy's most important companies, including Paolo Zegna, Pierluigi Loro PIana, Ercole Botto Poala, Nino Cerruti, Paolo Marenzi and Alessandro Botto Poala who presented him with the latest innovations in wool.
Included in the presentations was a viewing of The Wool Lab Sport, showcasing the latest cutting-edge wool fabrics and yarns for performance apparel.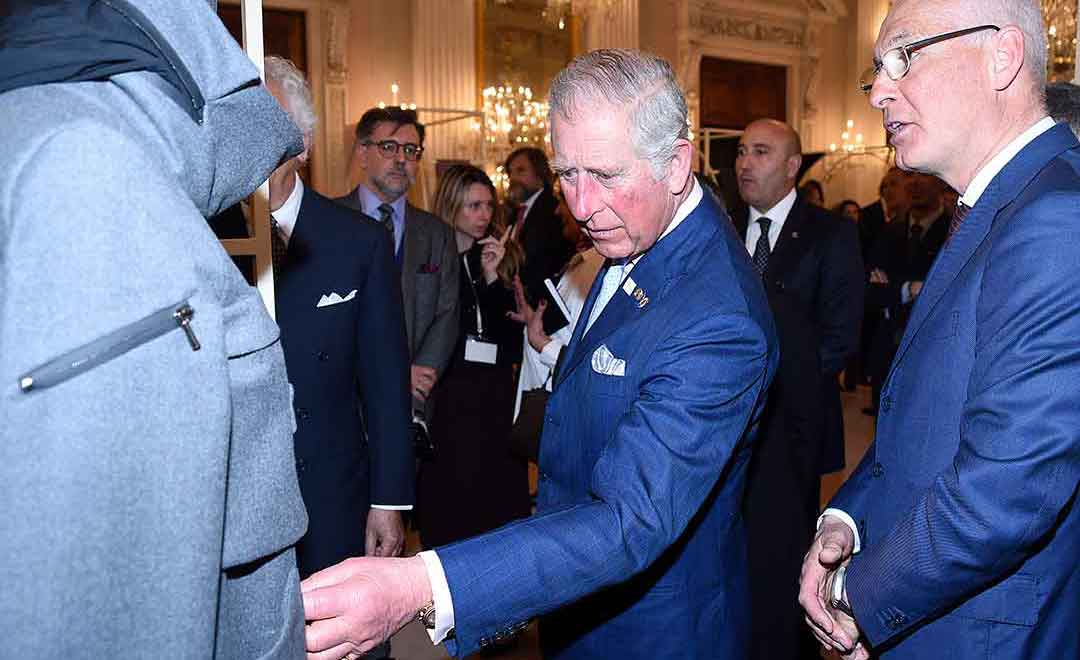 HRH The Prince of Wales examines the latest innovations in wool
"We would like to invite Your Royal Highnesses to see a selection of innovative high-performance products that illustrate the work that weavers and spinners are doing for contemporary and future consumers with this marvellous and sustainable fibre," said The Woolmark Company's Global Strategy Advisor Fabrizio Servente in his welcome speech.
As patron of the Campaign for Wool, HRH The Prince of Wales has also been strongly committed to championing the eco-credentials of wool and encouraging consumers worldwide to choose wool.
The visit comes after HRH The Prince of Wales hosted a Wool Conference at Dumfries House last September, where the natural, renewable and most importantly biodegradable properties of wool were highlighted.
The visit was supported by Ideabiella and Pitti Immagine Filati and thanks to to the Ministry of Cultural Heritage and Activities and Tourism and to the Directorate of The Uffizi Gallery.