---
This traceable Merino capsule collection allows you to trace the products from farm to fashion. UMA WANG has created a collection that doesn't compromise on style or supply chain.
UMA WANG's eponymous label is one of China's top designer brands. The label is well-known around the world after breaking new ground as one of China's first fashion designers to show at international fashion weeks. The label has a strong focus on innovative textures and draping, which pairs wonderfully with Merino wool's natural versatility and movement.
In partnership with The Woolmark Company, UMA WANG has launched a 18-piece wool-rich knitwear collection, comprising skirts, sweaters, cardigans, vests and harem pants. The collection features Wang's signature rhombus patterns, double-layered fringing and earthy tones. The collection was inspired by the natural environment: from design inspiration – the tough layer of a tree's bark – through to fibre sourcing and fabric creation.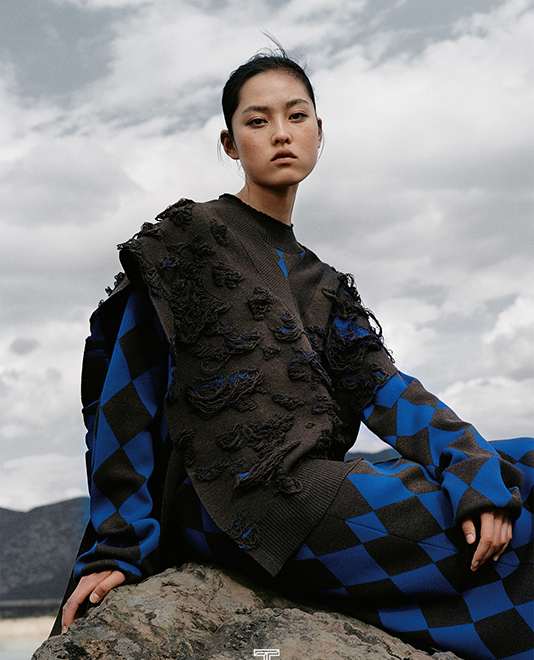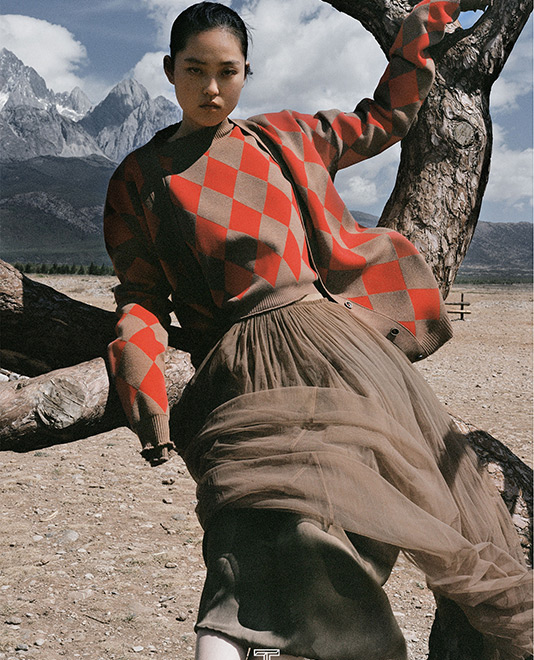 All of the Merino wool used in this collection was sourced from 'Lal Lal Estate' in Victoria, Australia, with the collection even named after two sheep: Victoria and Yendon. Established in the 1840s on the banks of the Lal Lal Creek southeast of Ballarat​, the historic Lal Lal Estate is owned by Tianyu – the world's largest top-maker – and is home to more than 17,000 Merino sheep, producing one of the world's softest and lightest wool fibres.
Wang loves the versatility of Merino wool and hopes the collection allows everyone to "feel the fresh air from the beautiful Lal Lal farm and from Yendon and Victoria's warmth and generosity."
The entire collection is ticketed with traceable QR codes for consumers to trace and track the authenticity and provenance of their garments. All supply chain partners contributed data to the blockchain technology to ensure transparency throughout the incredible journey from Lal Lal Estate through processing to a your wardrobe. This technology was developed and supported by Everledger, an independent digital transparency company. UMA WANG worked with leading spinner Südwolle Group to select the Jasmine yarn and OTW® technology, creating the highest quality fabrics with longevity in mind. You can shop the collection now via the above links and at UMA WANG's Boutiques in Shanghai Fuxingxili, Beijing, Chengdu, Wuhan and LABELHOOD.
Fashion that doesn't cost the earth