---
Bright, bold and biodegradable - amidst a rainbow of colours there's a green theme to United Colors of Benetton's latest line.
Italian fashion brand United Colors of Benetton reunites with The Woolmark Company to unveil its most sustainable knitwear collection to date.
No stranger to Merino wool, United Colors of Benetton's latest collection stays true to its signature palette of loud, bold colours, yet the hero of the collection lies within its choice of fibre and paves the way for the collection's name: Never-Ending Wool.


United colours of wool
Seeking a durable, recyclable and biodegradable fibre created to unite people, Merino wool was the natural choice for the Italian brand.
For United Colors of Benetton, wool is not just a raw material, but an emotional fibre that holds people together over time, with its wool garments often handed down from generation to generation, becoming family heirlooms, as shown in its clever ad campaign.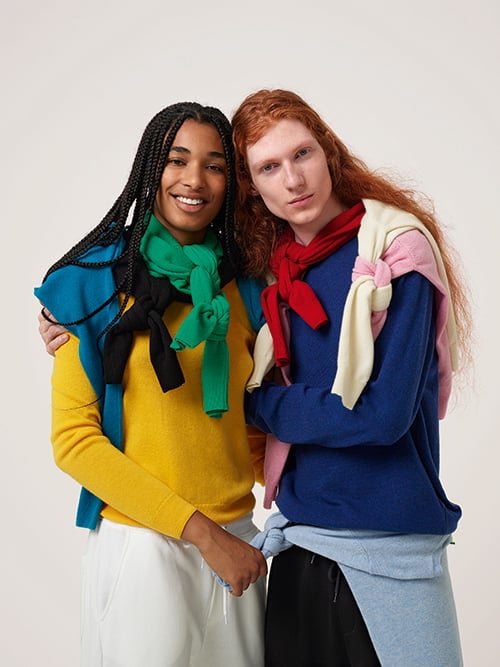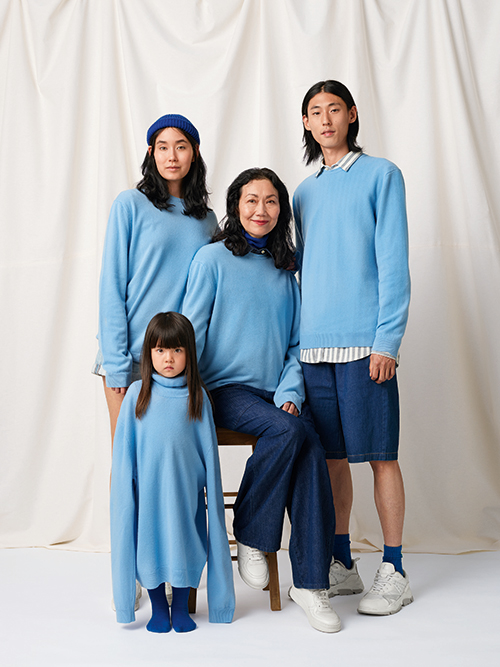 Bright, bold and biodegradable wool
Merino wool's eco-credentials - durable, biodegradable, recyclable - are the underlying green thread of the collection and forms an integral part of the global brand's roadmap towards circular design practices.
The Woolmark-certified collection, ready to drop in time for fall/winter 21, comprises Merino Extra Fine knitwear, guaranteeing not only fibre quality but luxurious next-to-skin softness.
In addition to being soft and breathable, Merino wool uses 18% less energy than polyester and nearly 70% less water than cotton to produce 100 sweaters, is 100% biodegradable so does not contribute to microplastic pollution in our oceans or on our land and is the most reused and recyclable fibre on the planet of the major apparel fibres.
The Never-Ending Wool collection is available to shop here.

Aus der Natur gewachsen, nicht aus Öl