---
With more than 60 items of clothing in its latest collection, International Woolmark Prize alumnus STRATEAS CARLUCCI continues its love affair with Australian wool.
Australian fashion label STRATEAS CARLUCCI has unveiled an exclusive collection via one of the world's leading online stores, Farfetch.com. With more than 60 pieces, the expansive collection - including both menswear and womenswear - was developed in partnership with The Woolmark Company and includes an extensive amount of Australian Merino wool.
Having a longstanding relationship with The Woolmark Company after winning both the mens and women's regional finals for the International Woolmark Prize in 2015, STRATEAS CARLUCCI has continued to champion Australian Merino wool in its collections each season.
This capsule collection, titled 'UNEXPECTED NATURE', explores the concept of breaking down stereotypes and disrupting first impressions and was inspired by pushing technology and fabric innovation with wool.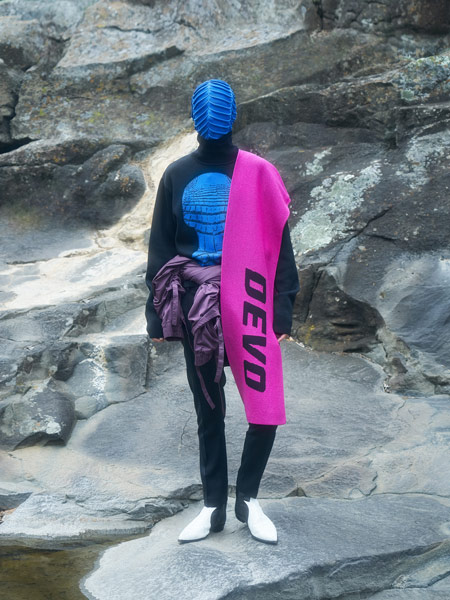 STRATEAS CARLUCCI X WOOLMARK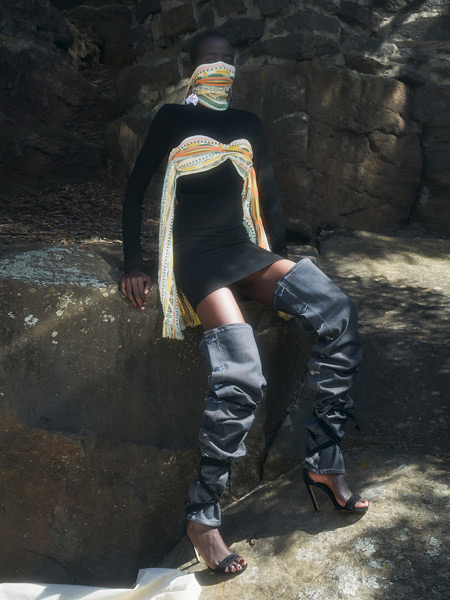 STRATEAS CARLUCCI X WOOLMARK
STRATEAS CARLUCCI X WOOLMARK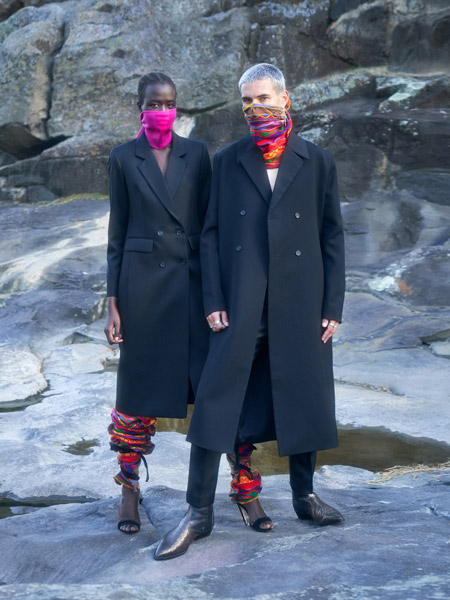 STRATEAS CARLUCCI X WOOLMARK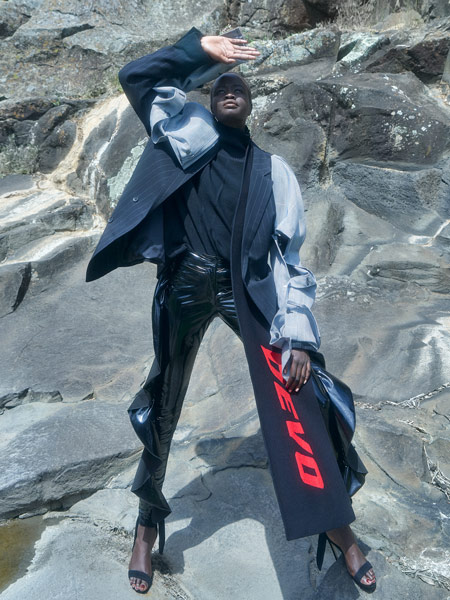 STRATEAS CARLUCCI X WOOLMARK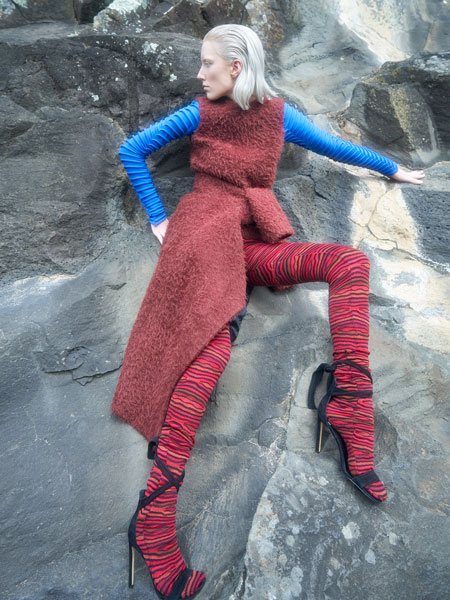 STRATEAS CARLUCCI X WOOLMARK
STRATEAS CARLUCCI X WOOLMARK
"Often there is a pre-conceived idea from a customer's point of view about wool, and what garments are made from wool," explains co-designer Mario-Luca Carlucci. "This capsule collection challenges the notion that wool is only used for traditional tailoring and knitwear by creating interesting hybrid-like garments and meshing sportswear with more traditional tailored pieces."
From working with local Australian knitter Aklanda, to Italian and Japanese mills, the collection sees a variety of interesting knitted and woven Merino wool fabrics in unique interpretations.
"In this capsule you can still expect to see great knitwear and tailoring, however with a unique twist," explains Carlucci. "For example, our version of a classic tailored two-piece comes in the form of a polyurethane-coated Merino wool from Japan, which not only retains the natural wool look and feel, yet creates this protective membrane that enhances the fabric."
This 60-plus piece collection includes sportswear-inspired pieces, from hoodies, sweaters, anoraks, bombers and trenches, to classic tailored shapes including coats, outerwear, trousers and suiting to unique hybrid garments such dress-shirt variations and more. There's also some tongue-in-cheek Australian colloquialism in the form of printed Merino jersey basics and sweaters.
STATEAS CARLUCCI's wool-rich collection is available now.
SHOP MENSWEAR
SHOP WOMENSWEAR