---
Enföld is well established for its sculptural designs that gently wrap around the body and exude elegant beauty, and is currently one of the brands Japanese women in their 30s and 40s support the most.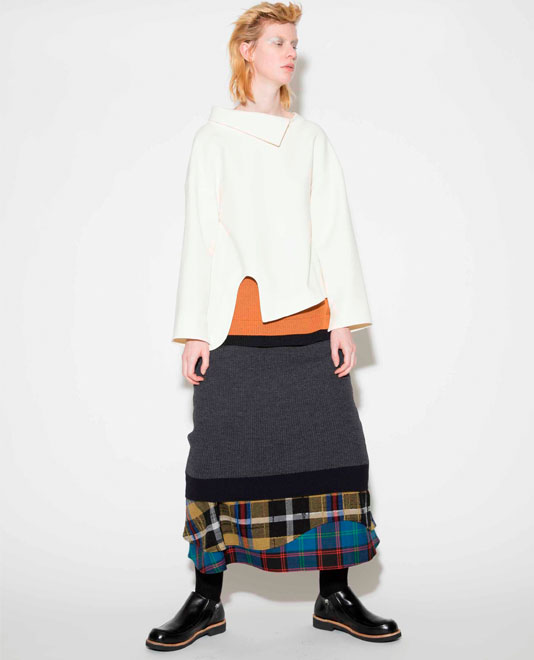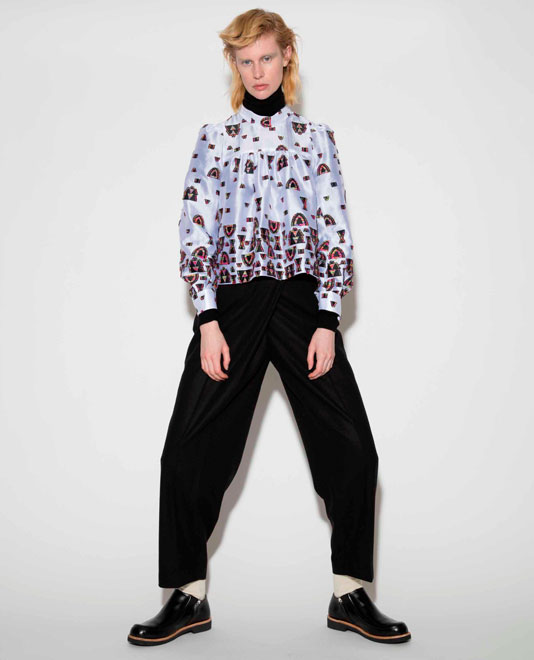 The brand debuted in 2012 and celebrated its sixth anniversary this year. Enföld's creative director is Mizuki Ueda, who after entering the fashion world as a sales representative in her teens, worked as a designer for two different brands. Shortly following this, and the births of her two children, Ueda founded Enföld. "I started out with the idea of making clothing for Japanese women. I wanted to make clothing that would be a good fit for women in their 30s and 40s."
The brand concept is 'hidden beauty'. As women grow older, they often want to hide more and more of themselves. Rather than developing a complex about this, Enföld's philosophy is to make these parts of the body look beautiful by purposely concealing them. "We combine uniquely Japanese aesthetics of hidden beauty and reserved elegance, and focus on creating silhouettes that wrap around the body."
One of the features of the clothing is smooth materials that gently enfold the body. "We always value ease of use and comfort. We try to make clothing that people will find comfortable when they actually wear it." Ueda says that materials are very important to her, and wool is an especially indispensable fabric, regardless of the season. "Wool is great, isn't it? It comes out looking really neat when tailored. It's warm in winter and cool in summer, and has different variations like thick Melton and delicate knits. I treasure wool because it brings out colours really beautifully." Since its debut, the brand has used wool in its popular items, including Merino for winter and silk or linen wool-blends for summer.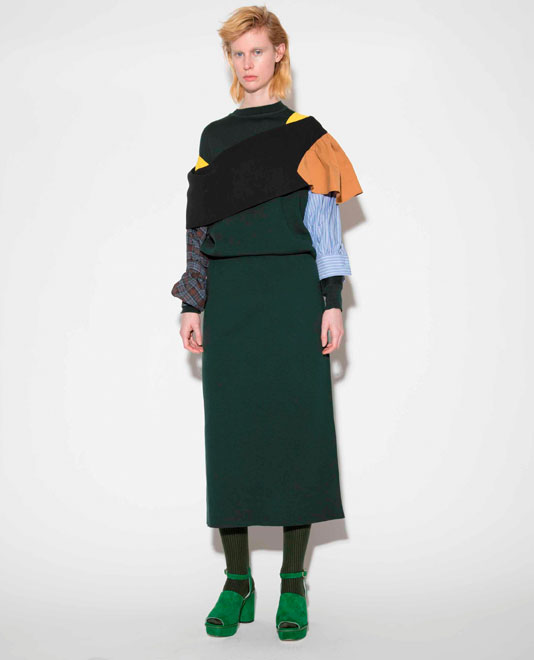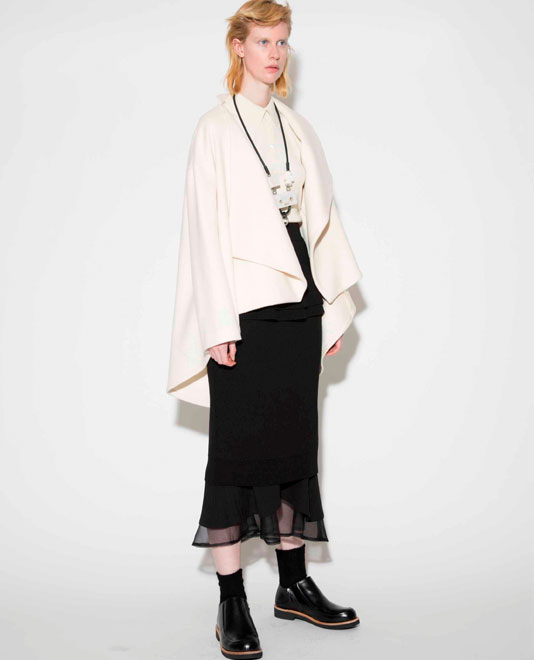 The brand's theme for autumn/winter 2017 is all about layering by adding a shirt over a knit sweater, then a vest over that, and so on. "We want people to experience the joy of wearing clothes, stylishly." This is a collection that wearers can get excited about, playfully mixing and matching using their own ideas.
Enföld has presented collections in Paris since 2014, has a strong client-base in Asia including in countries like Hong Kong and South Korea, and is starting to expand sales into Europe and the Middle East. The brand also recently announced a new cruise collection, which it will start selling officially next year. "People often wear Enföld clothes in a business context. I asked myself what people who wear Enföld on weekdays wear on weekends, and that's where the cruise collection came from. I was actually having trouble finding things to wear on weekends myself, too."
These high quality clothes that let the wearer stay relaxed are the result of conversations Ueda and the entire staff have had while actually wearing the clothes. "We always make sure to try the clothes out for real in the last stage of the production process. We talk with each other as we make the final adjustments." Now that they are working on the designs for next summer's collection, staff go to the beach on weekends wearing pieces from the upcoming season, make comments and find issues to work on. There are not many designers who work like this.
"I didn't get here the proper way by studying design and sewing at dressmaking school like other designers. That's why it's so important to me to see how the clothes look and feel when they're actually worn. I want to make the kind of clothes that resonate with women whilst they go about their everyday lives."