---
In its perpetual search for the new, Facetasm has emerged as one of the most captivating brands on the international fashion scene today.
Hiromichi Ochiai creates garments that do not fit into categories that our eyes are accustomed to. They're partial or awkwardly cropped as often as they are exaggerated to morph into totally new forms, perhaps with extra panels of unmatching fabric or perhaps with a volume that totally swamps the body. Shorts are inseparably skirts, and jackets are doubled-over on one side and emaciated on the other, leaving exposed only transparent lining. The result is always an intriguing silhouette, a total expression of punk, and more often than not, beauty.
It's this decomposition of norms that FACETASM's founder and creative director thrives on, and the name of the brand proves this. The made-up word expresses Ochiai's need to always show various facets with every garment, every season. "I want to keep changing," says Ochiai, which is the perfect approach for his industry of choice. Though whilst his collections often emerge from complex and unconventional pattern cutting, they're not at all fussy, as the occasional hoody or classic flannel shirt will attest.
After graduating from Bunka Fashion College in Japan that boasts alumni including Kenzo Takada, Jun Takahashi, Junya Watanabe and Yohji Yamamoto, Hiromichi Ochiai worked for a Tokyo-based textile company before intuitively launching FACETASM in 2007. "I naturally came to love clothing and became a fashion designer. I think I might not have a 'philosophy', but I have a strong craving to put something new into my collections," said Ochiai. And often this newness is indeed a fabric; the way it's used, reinterpreted or manipulated. The aforementioned flannel shirts, which have in fact become synonymous for the brand, aren't made in synthetic or even cotton fabrics, but with wool. "I wanted something light and sheer, and cotton flannel tends to be too heavy," explained the designer. And in the recent FW18 collection, trousers are made long to show off a certain wool denim that crinkles in the most perfect way, evenly down the entire length of the leg.
Given this preoccupation with textiles, FACETASM's collaboration with The Woolmark Company over the past two seasons has been a natural fit. "Wool has always been special to me and something that enhances the value of my collections," explained Ochiai. And the way this designer has since harnessed the versatility of the fibre speaks to this genuine love of fabric. Alongside wool denim, FACETASM incorporated 100% wool gabardine and innovative wool fur as highly specific surface textures to express his "EMOTION"; the theme of the fall/winter 2018 collection and the first of the Woolmark collaboration. As the show notes read: "As we grow older, we begin to hide these pure emotions that we once so strongly felt as kids. Then, suddenly, these emotions come pouring out, as if a flood hit a broken dam."
FACETASM Fall/Winter 2018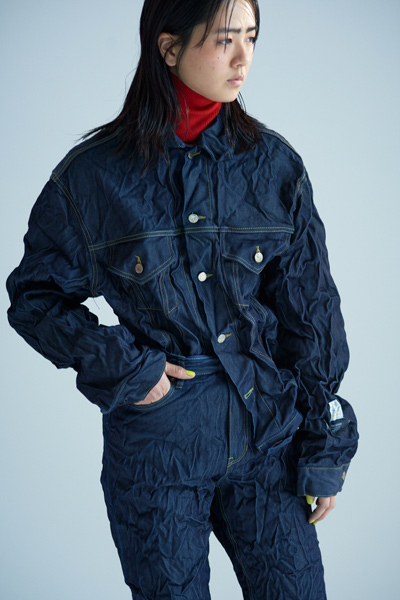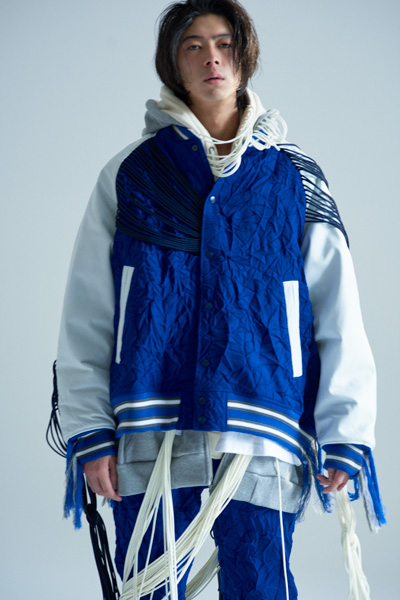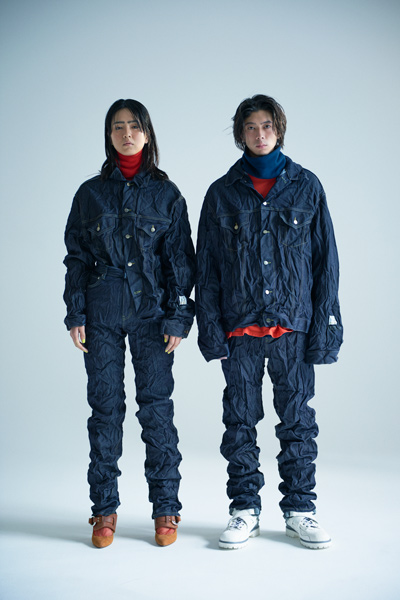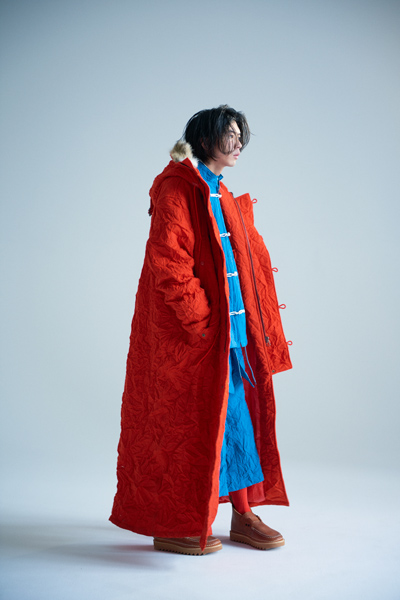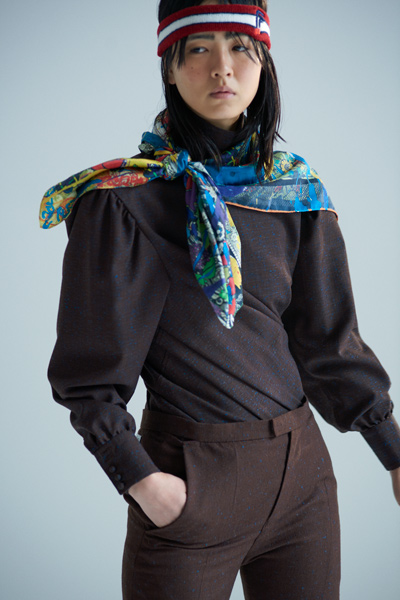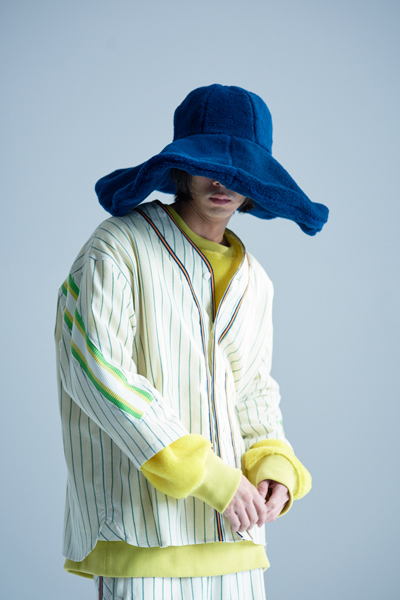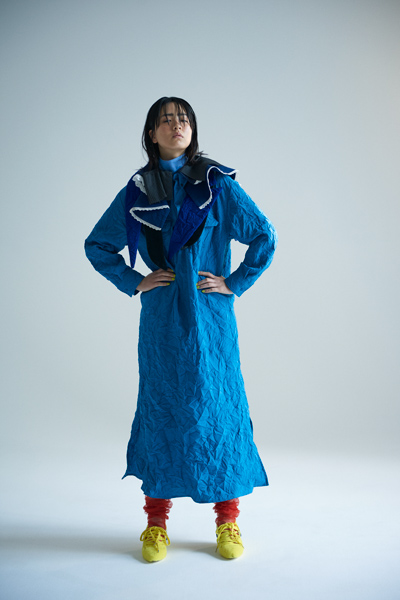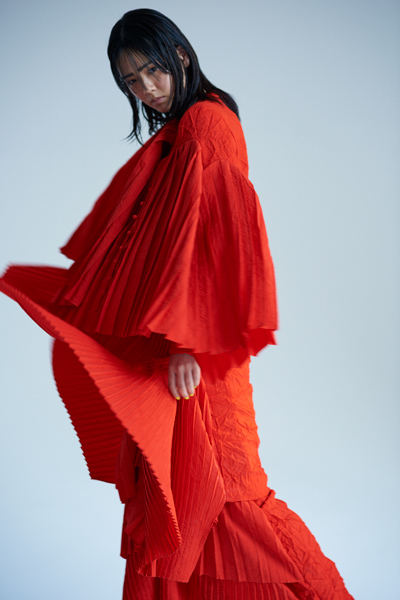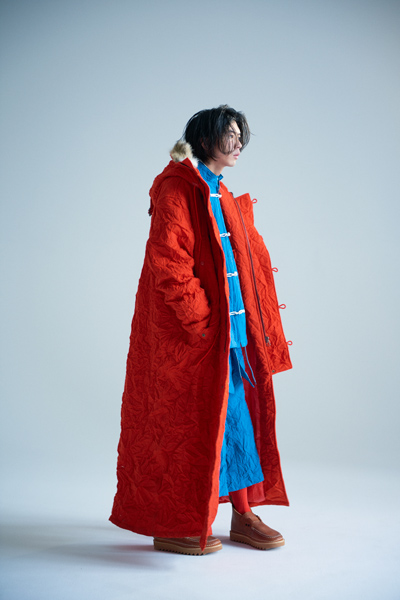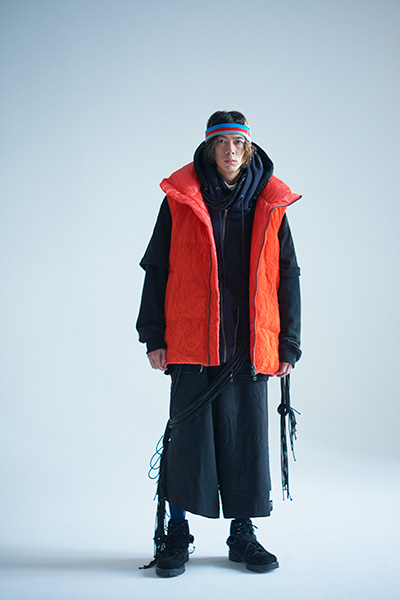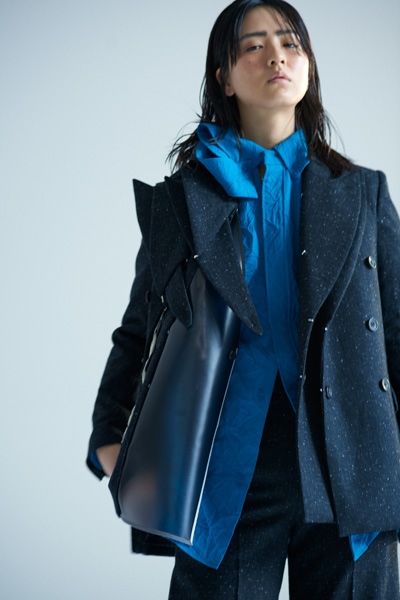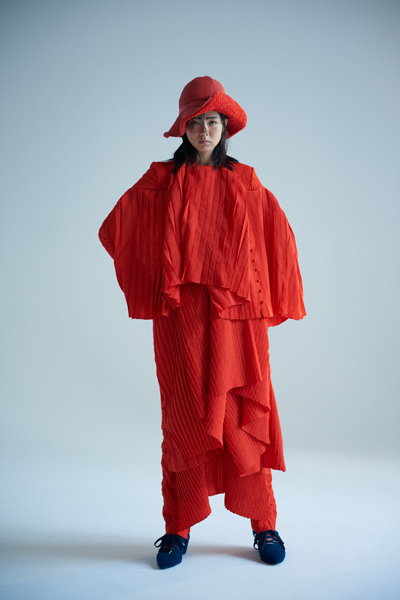 More recently, "together" was the spring/summer 2019 collection presented in Paris in June 2018, which investigated different ways to process fabric to stiffen and strengthen the cloth to create new silhouettes, and looked to combine multiple pieces in each garment, creating new forms, generating new value, forging new rules. It was highly experimental and very playful, words that aren't everyday associated with wool.
Frequently speaking of his desire to show Tokyo to the world, Ochiai's deconstructed way of creating is often linked to his Japanese origins. And with his small Tokyo-based team, Hiromichi Ochiai cherishes his homeland and what Japan offers for his company. Through The Woolmark Company's local network, the FACETASM design team has had the opportunity to connect with some of the best - and often difficult to access - manufacturers in Japan. "This collaboration with The Woolmark Company is a great opportunity for the brand."
FACETASM, however, is undeniably global. In 2015, the brand was selected to be the guest designer at the Teatro Armani in Milan; a space given each season to an emerging international designer, selected by Giorgio Armani himself with the support of the Italy's governing fashion body, the Camera Nazionale della Moda Italiana. This was a huge step for FACETASM as its first presentation outside of Tokyo – a scene in which it had become well established by this point – and undoubtedly helped lead to its invitation to present on the official schedule of Paris Fashion Week just a year later, a space it still occupies today. The casting of FACETASM shows has likewise been unconventional and broad reaching, and something Ochiai is often asked about given the stark contrast his shows offer to the conventional casting that populates Paris' runways; "I don't care about nationality. What are considered imperfect models are attractive to me." The designer continued, "We're heading forward involving many people globally, in a way a small brand like us barely gets to experience. I hope it can be a teaching to young brands from now on."
Shop the FACETASM fall/winter 2018 collection on Farfetch for men and women.