---
Leading hat brand Helen Kaminski continues in its sustainable direction, unveiling a series of made-to-order wool hats crafted from upcycled materials.
The Australian-based brand, which last year announced it would ban fur by 2023, has launched the first upcycle program in the headwear and accessories space, with the Upcycled range deconstructing hats from previous collections to handcraft them into new designs.
The campaign furthers the brand's social responsibility by reducing waste, inventory and its impact on the environment, choosing wool for its recyclable benefits along with the fibre's swag of eco-credentials.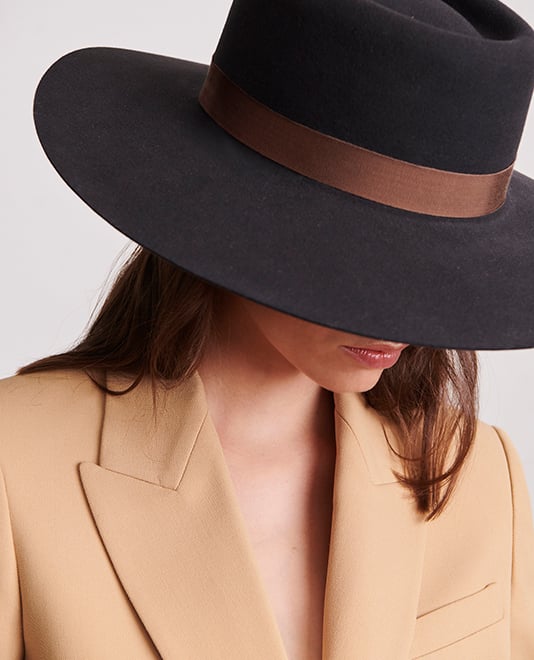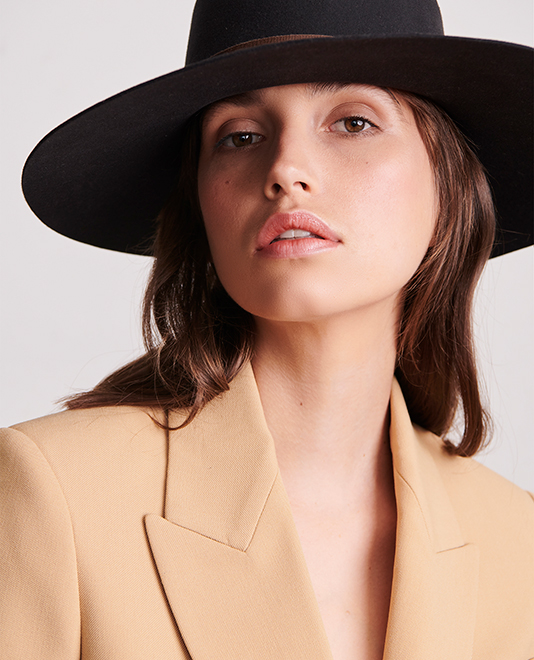 Helen Kaminski Upcycled breathes fresh air into the brands Ultra Fine Wool Felt hats, deconstructing the Woolmark-certified hat and giving them to the brand's master craftsperson, Garry Bishop, to handcraft into a new design.
"Our Ultra Fine Merino Wool felts hats are like no other in market; being able to give these special pieces a second chance at life really speaks to longevity of our pieces, their timeless design and expert crafts-personship," says Pernille Sejer, Head of Design at Helen Kaminski.
Making the Zarina hat


Available in 4 colours - Storm, Jadeite, Garnet and Venus - Helen Kaminski collects then deconstructs last season's Ultra Fine Wool Felt hats - the most refined, lightweight, renewable and Woolmark-certified wool felt made from the finest Merino fibres possible - before crafting a beautiful limited-edition wide-brim hat with a pork pie crown.
Each Zarina hat is hand-made by expert milliner Garry Bishop on a made-to-order basis from the brand's Sydney studio.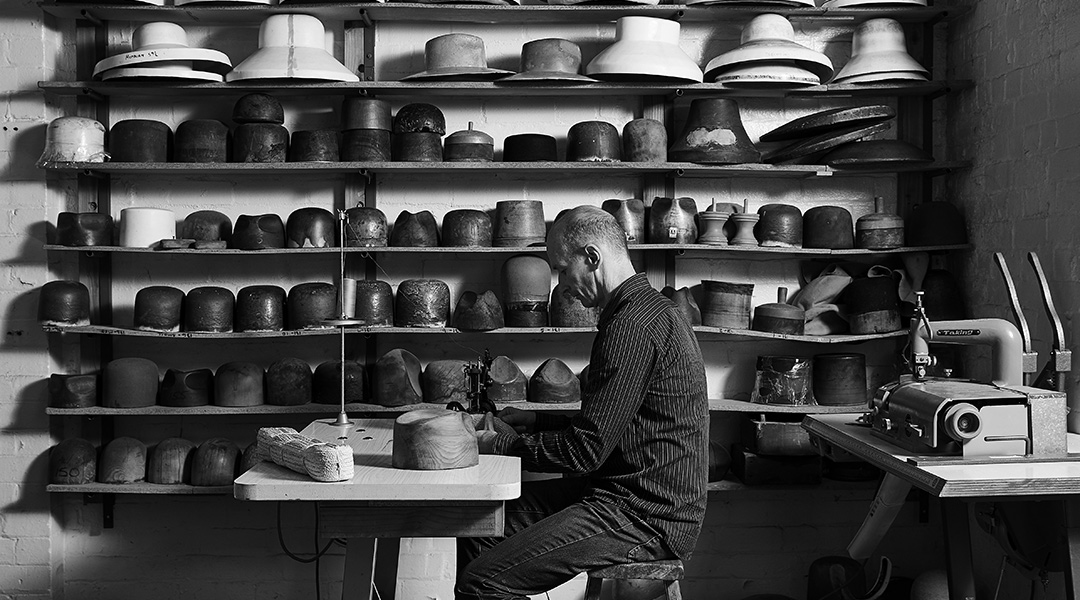 "We are very fortunate to work with partners that carry our same values," says Lotty Don, Head of Production Helen Kaminski. "They are willing to contribute to a worthwhile cause that reduces our overall environmental impact and makes a positive contribution to our industry and community. This isn't about making money, it's about finding a way to be a better brand."
After launching Helen Kaminski Upcycled in Australia, the brand plans to extend into a global campaign across its major markets in the USA, Japan and South Korea with the help of key global partners.