---
Charles Jeffrey LOVERBOY, the brainchild of Central Saint Martins MA graduate Charles Jeffrey, is one of London's most-talked about new brands, envisaging his label as more than just a new youth movement.
Ahead of his live 3-day residency on SHOWstudio, Charles Jeffrey and his knitting collaborator Tracey Turbitt-Lewis conducted a research trip to the Laxtons Specialist Yarns and Bower Roebuck mills in Yorkshire.
Over the years, numerous designers and makers have taken up residence at SHOWstudio to create a garment or artwork live on camera. Continuing this tradition, and following in the footsteps of names such as Gareth Pugh, Nicola Formichetti and Mary Katrantzou, Jeffrey replicated his studio environment for a special project, inviting in friends and collaborators to join him as he worked with Merino wool to develop and create a series of unique garments.
In its first time working with SHOWstudio, The Woolmark Company provided Jeffrey with fabric expertise and special access to some of the United Kingdom's best mills. In the weeks leading up to the broadcast, Jeffrey visited the Laxtons Specialist Yarns and Bower Roebuck mills in Yorkshire; the former focuses on yarn spinning for knitting and weaving, while the latter deals with making and weaving the fabrics themselves.

"It made me realise what wool can be transformed into," says Jeffrey of the experience. "It was humbling and extremely informative to see the amount of work and love that goes into a material, which made me love it even more." For his new collection, Merino wool was subsequently crafted into long coats and shorts, as well as cropped shirts and jackets, inspired by the grandeur of Louis XIV's wardrobe. "That [era] was peacocking taken to its extremity, and so we've taken the fashion of the 1650s, via the 1950s, and brought it to 2016's East London." Jeffrey notes that with use of Merino wool, he has been able to elevate his tailoring offering. "We will continue to use wool in an innovative way," he adds."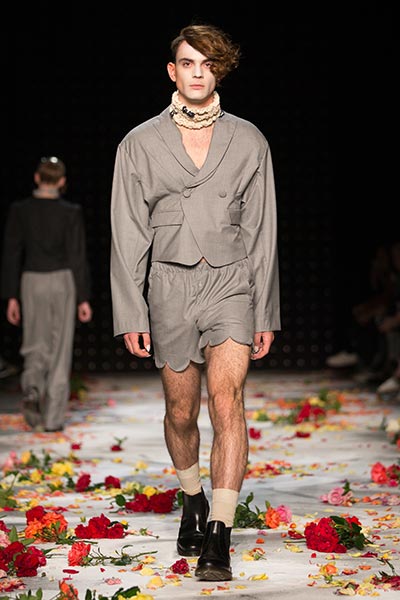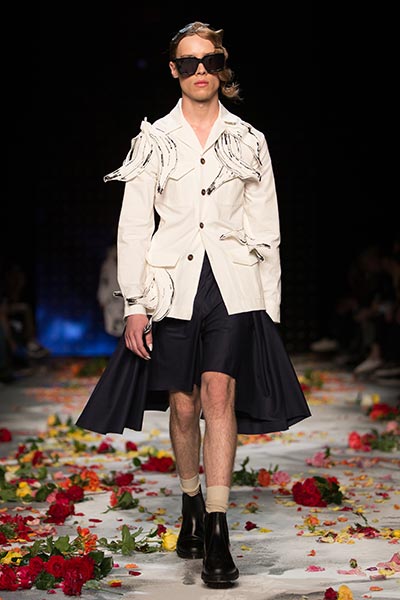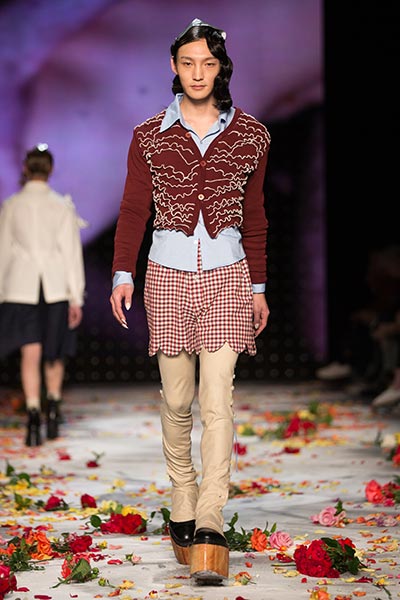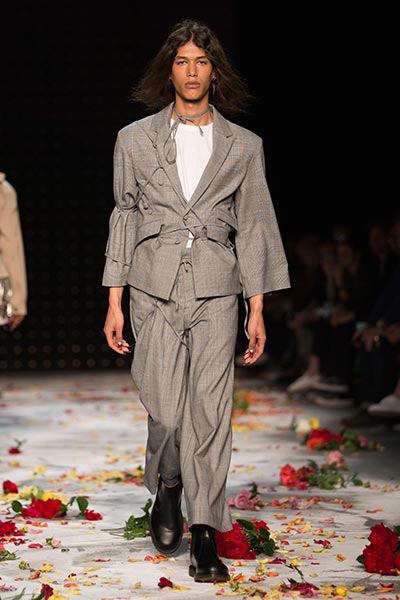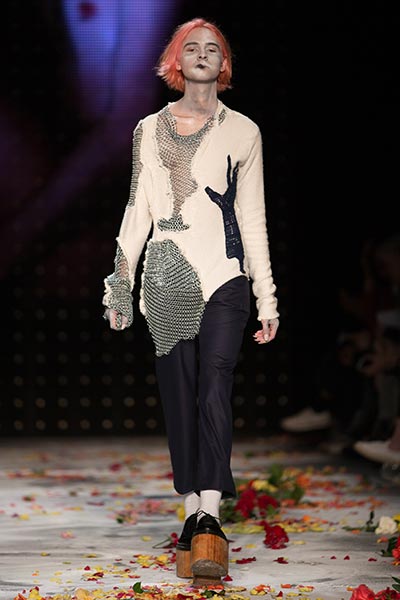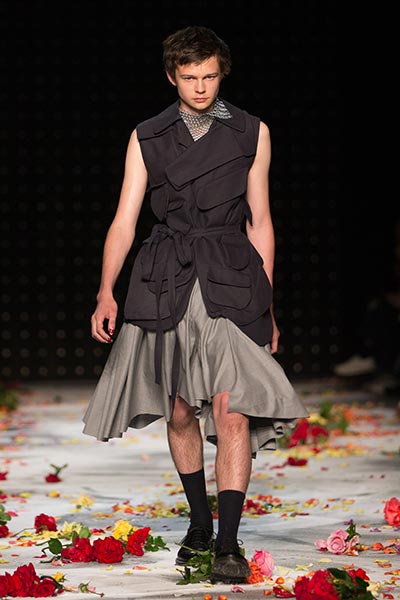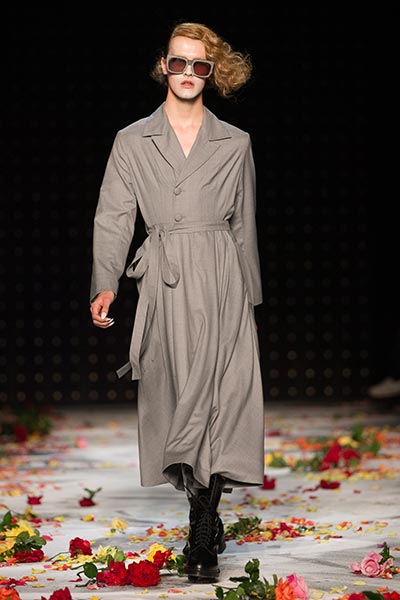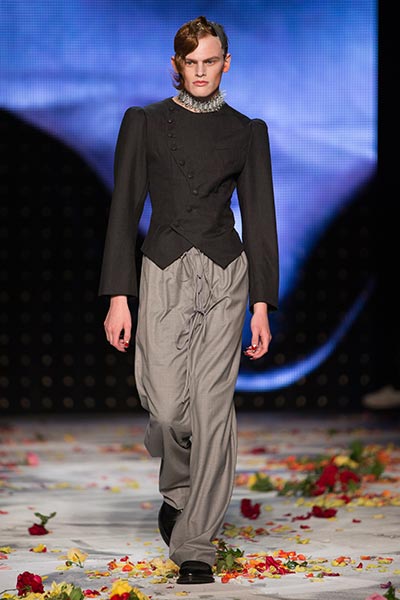 Highlights from Charles Jeffrey LOVERBOY's Merino wool-rich spring/summer
2017 collection, presented at London Collection Men.