---
Swedish sportswear brand Houdini has upended the traditional approach to the apparel market through its adoption of recycling, gaining market value in the process. Jeni Porter samples a menu grown from old wool clothing.
In April, in a cosy restaurant in Stockholm, eight 'Houdiniacs' sat down to a degustation dinner with Eva Karlsson, the chief executive of the sportswear brand they're addicted to. Billed as "the world's first vegetarian fine-dining experience grown from old sportswear," the dinner comprised such delights as "smoked Merino wool mushroom broth with pickled egg", and "baselayer beet baked in salt with Swedish goat cheese and pickled black currant". All four courses used vegetables grown in soil from decomposed Houdini woollens. Over the preceding six months, the old sports gear, minus its synthetic seams, had been lovingly turned into compost so pure it passed stringent lab tests.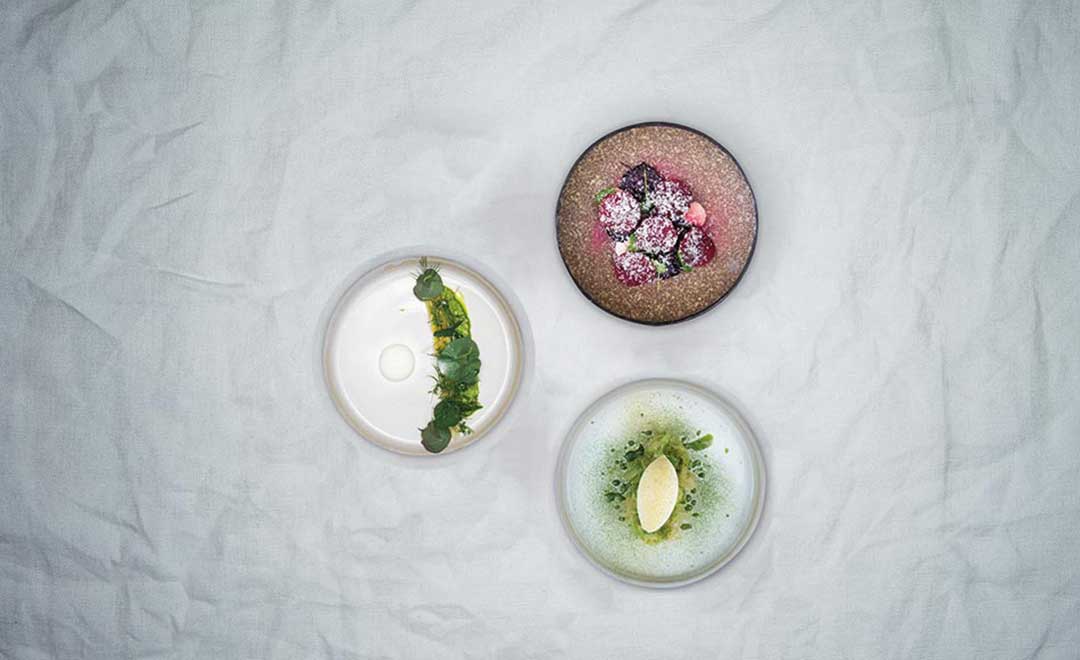 Dishes created by chef Sebastian Thureson as part of the Houdini composting project.
"Nature is such a beautiful system, and it was a fun way to portray this by actually composting worn-out garments and creating fertile soil and then growing vegetables and serving a fine dining menu out of it," says Karlsson. She leads a company that is wildly successful by any corporate standards, with annual sales growing by 20 to 30 per cent and marketing its wares all around the world. But Karlsson works to a different set of standards: she wants Houdini Sportswear to "change the world". She wants people to buy their clothing infrequently, think about what it is made of, wear it to death, and then send it back from whence it came so it can be recycled and worn all over again.
The dinner was a way to celebrate what Houdini had done with pure fabrics and to "infuse some hope" into a discussion that tends to veer towards doomsday, she says. "I think showcasing solutions, rather than talking about all the problems, made people open to listening."
It was also the culmination of a ten-year quest to create a truly biodegradable range of woollen clothing. That should be easy, given it doesn't get much more natural than wool, but the reality is that most outdoor clothing and fast fashion is made from both wool and synthetic blends. But that wasn't good enough for Houdini, which already had recyclable synthetic clothing when it set out in 2007 to develop a woollen range.
Swedish chef Sebastian Thureson.
"We wanted pure organic fibre that can go back into nature and contribute, rather than be full of chemicals that aren't supposed to be in it in the first place," says Karlsson. "Looking deeper into how the materials are made, and how the fibre is processed and dyed and so forth, we realised that there was much we could do to purify the process." So Houdini spent four years developing its own truly natural woollen fabric – a blend of Merino wool and silk, that Karlsson says is "super-light, super-luxurious, and comfortable as well as durable."
More recently, it has combined Merino wool and tencel, a wood fibre. Products made from natural fabrics now account for 30 per cent of Houdini's sales, mostly in base-layers and underwear. Ultimately, Houdini would like its customers to be able to wear natural fibres from inside to out. Another step is to develop a natural thread to sew the garments together. "We are constantly evolving with new dye, threads and ways to make it even purer."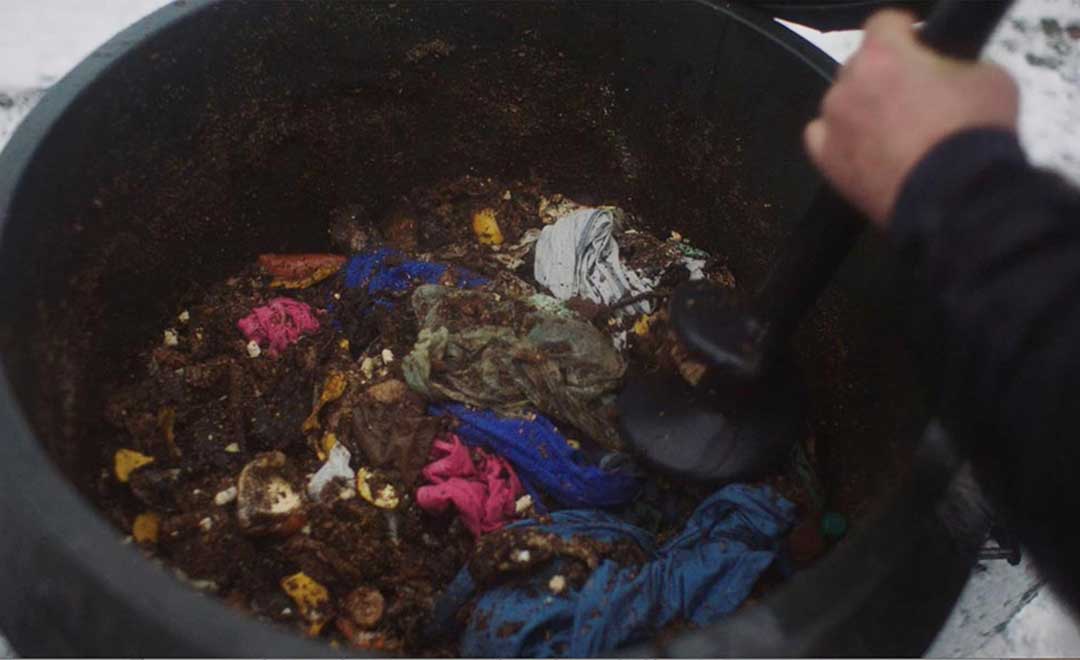 Houdini baselayers being composted.
Karlsson is a true visionary, although she's too much of a team player to take personal credit for Houdini's success. When she joined Houdini 16 years ago, there was a staff of two and turnover was about €8000 per year. "It was this fantastic authentic brand that had been around for eight years doing mountaineering stuff that people were craving." She knew the textile industry was a big pollutor and was determined that, in growing Houdini, it would be part of the solution, not add to the problem. "That was not easy for a small company, to try to disrupt and have big partners go along with us through the process at high risk, but we managed; it's been tough but it's been fun."
As an antidote to fast fashion, she wants to spearhead a movement towards "clothing as companions". Houdini is also increasingly switching goods for services by renting outer clothing, reselling secondhand gear and doing repairs. It may seem a counterintuitive way to grow but Karlsson is convinced it's good for business. "It enables us to strengthen our relationship dramatically with our end user – an added value that maybe you wouldn't consider if you just looked at the numbers in an Excel spreadsheet."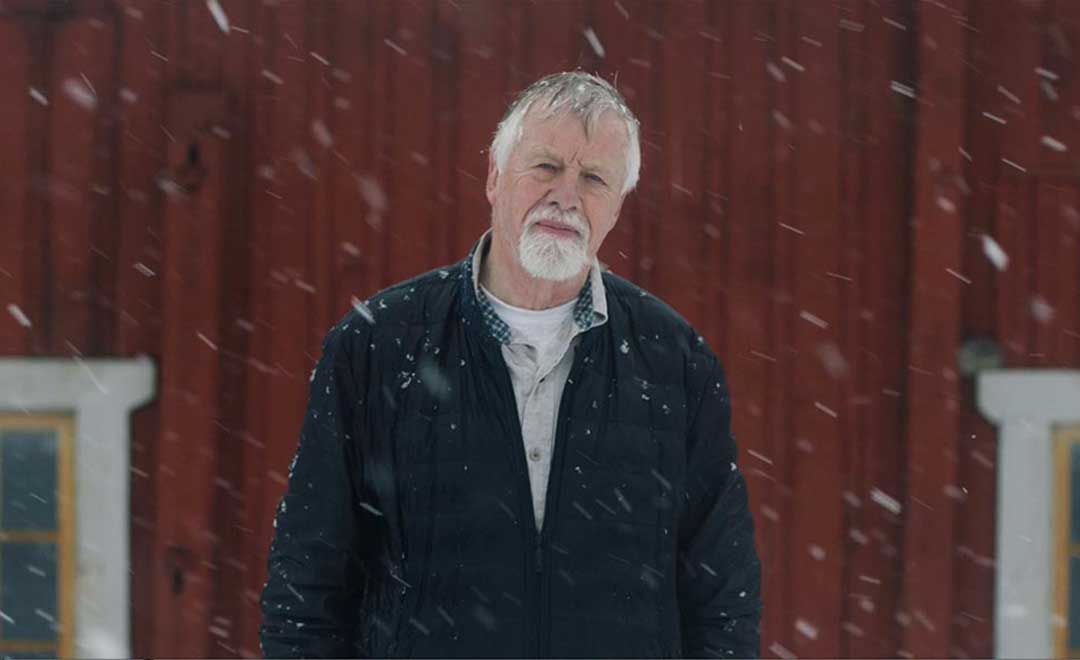 Composting expert Gunnar Eriksson.
Some customers are so hooked they're called 'Houdiniacs'. "We've been growing 20 to 30 per cent per year – organic growth – because we make products we ourselves love and want to wear, and we want to keep them as long as possible, and there are plenty of other people out there who also want to invest in products that they can be proud of and have as a companion, maybe for life." Her only regret is that she's so busy. "I'm not the end user I used to be," she admits.
Houdini baselayers being composted.