---
An increasing number of brands are turning to Kickstarter to not only raise much-needed funds but also gain all-important customer feedback. Following the success of an initial crowdfunding campaign, US-based outdoor and lifestyle apparel brand Western Rise is at it again, this time launching its Limitless Merino Wool Shirt on the popular website.
Western Rise, creators of the next generation of men's performance apparel for the outdoors, travel and every day, has partnered with The Woolmark Company to develop a high-performance, comfortable Merino wool shirt designed for every day wear. The Limitless Merino Wool shirt seamlessly blends comfort and style, combining the look of a traditional button-down shirt with the highly technical, odour resistant, temperature-regulating attributes of Australian Merino wool.
In 2018, Western Rise achieved mass success with a crowdfunding campaign for The Evolution Pant which garnered support from more than 3700 backers and raised more than $600,000 in 30 days, earning it a spot in the top 1% success rate of all Kickstarter campaigns. It was the most funded technical pant in Kickstarter history since the platform's inception in 2009.
The new Limitless Merino Wool shirt is currently available to early adopters exclusively on Kickstarter, with a campaign that allows consumers to support sustainable fashion produced at an environmentally friendly factory. By giving their support, early Kickstarter backers will receive the shirt at a special discounted price until May 15; it will retail for $129. Within 45 minutes of its Kickstarter launch, the Limitless Merino Shirt reached its target, proving the popularity of both Western Rise and Merino wool.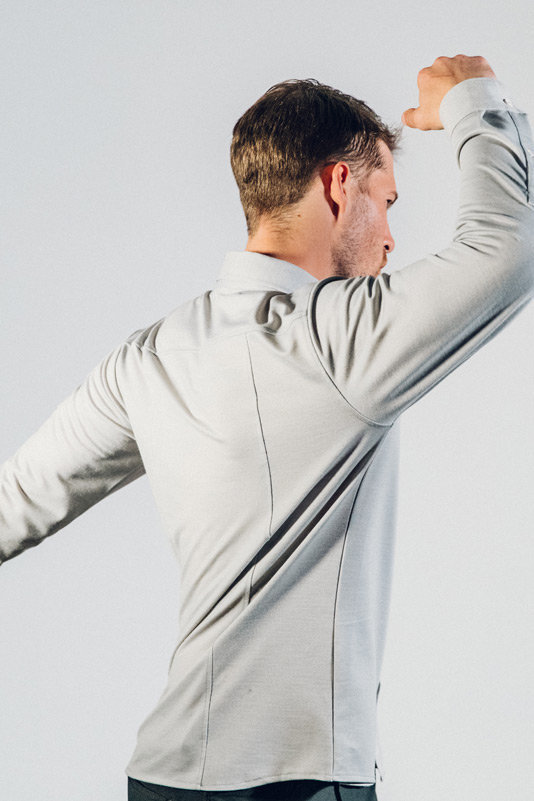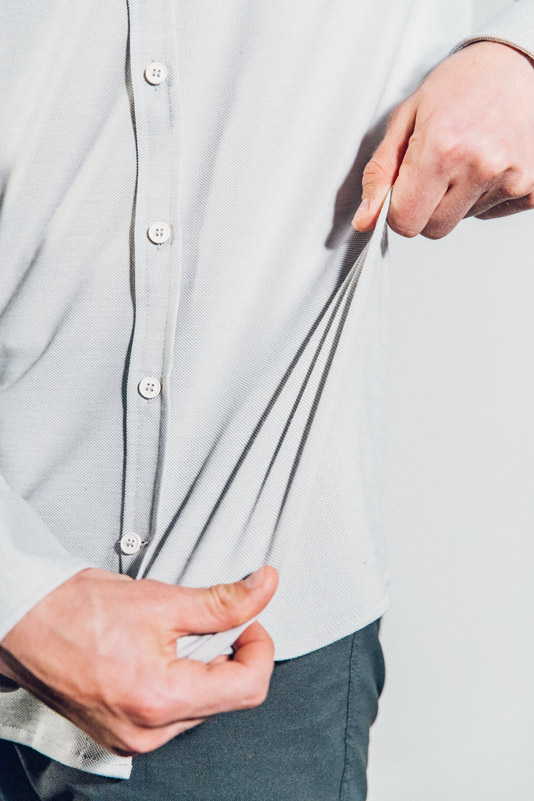 Designed to be versatile and functional, The Limitless Merino wool shirt leverages the natural performances benefits of Merino wool to eliminate the need to change in between activities. Unlike synthetic fabrics, Merino wool transfers moisture vapour and absorbs odour molecules from sweat, allowing the shirt to be worn multiple times before washing. Merino wool is an extremely durable, breathable and active fibre that reacts to changes in body temperature allowing the wearer to move seamlessly from one activity to the next. The ultra-fine, 100% natural Merino fibres were sourced from Australia, the leading producer of 90% of the world's fine apparel wool.
Wolle Sportbekleidung
6 reasons to workout in wool
Whether you're running, hiking, practising yoga or working out, here are 6 reasons why Merino wool is the ultimate performance fibre for activewear.
Read more
"Our goal with the Limitless Merino Wool shirt was to recreate the magic of our Merino wool T-shirts in a classic button-down that could be worn for the outdoors, travel and everyday use," said Western Rise Co-founder/Creative Director Will Watters. "We love Australian Merino wool because it's soft, odour resistant and temperature regulating. With the help of The Woolmark Company, we were able to find a luxuriously soft, engineered knit fabric that blended Merino wool and quick-dry polyester. This created a shirt that can stretch in every direction, is incredibly comfortable and can be worn for days without being washed."