---
Leading the industry's shift to more inclusive design, Open Style Lab emerged in 2014, dedicated to making stylish clothing accessible to people of all abilities.
Given 15% of the world's population - or one billion people - live with a physical or mental disability, it makes sense that a global awareness of disability-inclusive development is increasing in areas of education, employment and transport. The fashion industry, however, has been notoriously slow to cater to this large minority population, though recently more companies are seeing the opportunity it presents.
Adaptive clothing has become the term for garments that incorporate user-centred design features for people with special needs, for example flat seams for those with highly sensitive skin or specially-designed closures for people with reduced motor skills. A range of universal designs were recently developed by Tommy Hilfiger, and multibrand retailer Zappos that sells garments from mass-market brands including adidas and Levi's, has an 'adaptive' section on their website wherein customers can find everything from easy-zip shoes to t-shirts with discreet access points to the torso.
Open Style Lab (OSL) has pioneered the interdisciplinary thinking required to create considered and inclusive design solutions for the people who benefit from it most. With the mission to make style accessible to all people, OSL is a not-for-profit organisation that developed garments to suit the needs of Jim Wice, for example, who is the director of Disability Services at Wellesley College and has a spinal cord injury. The OSL team brought together functional fabrics and science to design a blazer with breathable wool to help Mr Wice regulate his body heat during summer when he was moving in and out of air-conditioned classrooms.
One of the biggest barriers for people whose bodies have needs different to what is offered by standardised clothing is "a one-size fits all manufacturing model," said Grace Jun, Executive Director of Open Style Lab. Most sleeves in the world are designed to work best whilst the arm is down, for example, though what happens when someone uses their arms predominately in another position, like if they have to reach up more than most. There's a reason why basketball, volleyball, and netball uniforms are sleeveless, after all. Or indeed quite the opposite can be the case, where range of movement is reduced as Jun explained, "many clients have limited range in their arms that cannot reach beyond their shoulders or above their head. This creates challenges when self-dressing on a shirt or sweater." By reconceiving the cut of an armhole or closure of a cuff, these relatively minor changes can impact peoples' independence substantially.

In an effort to bring more minds together, OSL developed a summer program in partnership with Parsons School of Design, which is considered one of the best fashion design universities in the world. As part of this 10-week program, specialists in different fields are grouped together to find wearable and stylish solutions for people whose bodies work in a different way. Run this year in conjunction with The Riverside Premier Rehabilitation and Healing Center in New York City and supported by The Woolmark Company, the 2018 program "consists of designers (fashion, textiles, product), engineers (mechanical, electrical, creative coding, material science), and therapists (occupational and physical) from a variety of schools including Parsons School of Design alumni and current students, FIT, MIT, Baypath University, Boston University, and Hong Kong Polytechnic University, and New York University," explained Jun.
Open Style Lab summer program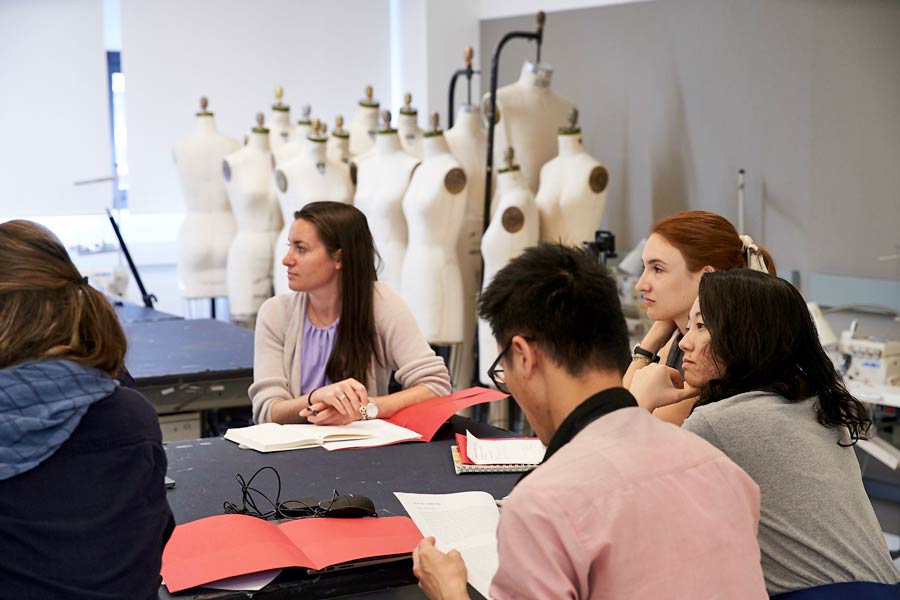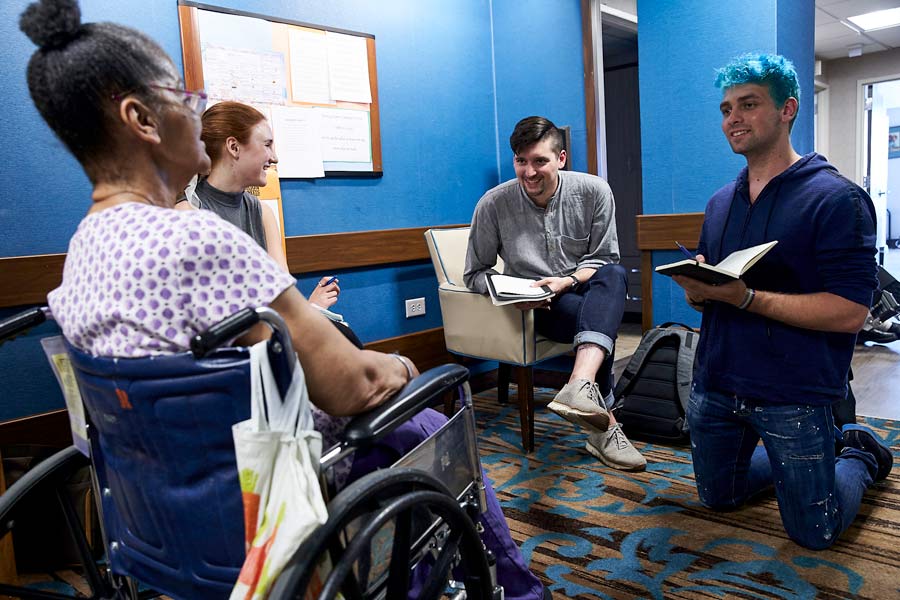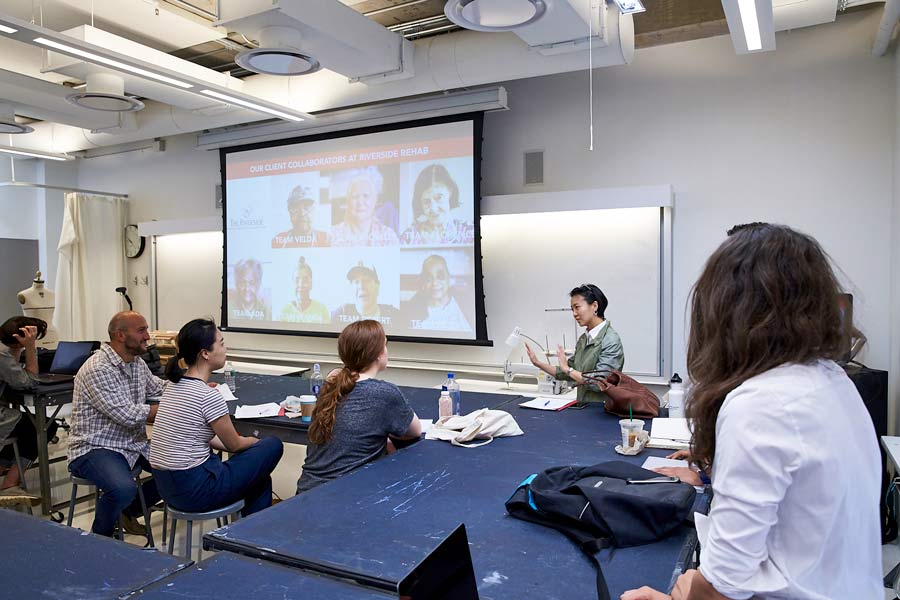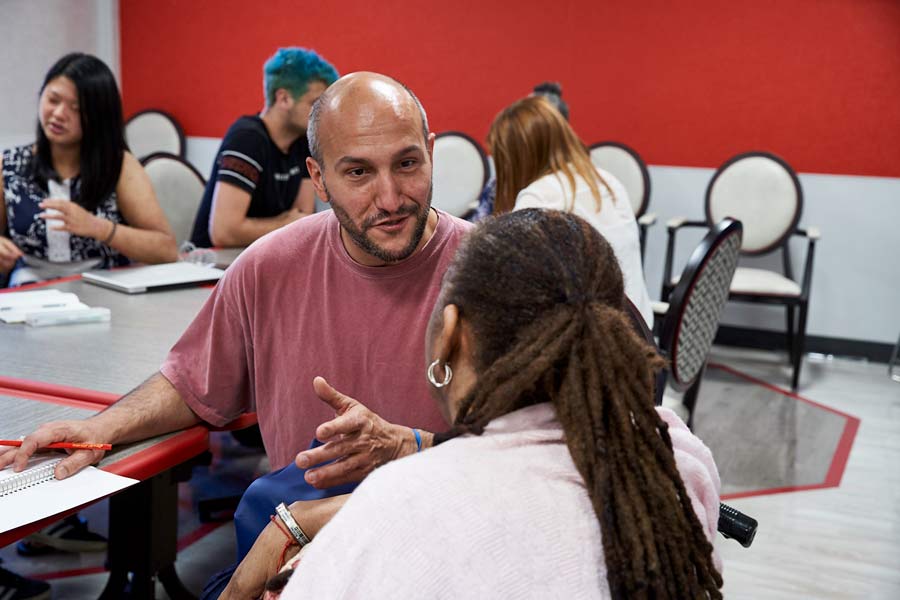 "The idea of the summer program came from a need starting with the basics of dress and how this can empower people experiencing paralysis or limited dexterity. The summer program invites a multi-disciplinary group to collaborate on making style accessible through not just clothing but wearable tech or the use of functional fabrics."
The garments created as a result of this summer program often have the capacity to enter the market, and indeed this year, there is an especially large window of opportunity. Ageing populations in developing nations are growing faster than any other group; a population for whom buttons, for example, are often wholly unwanted. The program's engagement this year with the long-term patients from Riverside requires the design teams to focus on mobility and independence, and are specifically "exploring wool fabrics that have properties that can benefit the elderly patients they are collaborating with, such as odour management, breathability, and comfort," revealed Jun.
"There is a great need for education that introduces processes of inclusive designs that have the potential to make better products and services for all." Whilst there is a still long way to go in making people aware of the diverse requirements of garments, the presence of disability activist Sinéad Burke on the cover of The Business of Fashion's most recent print publication and indeed Ms Burke's highly-visible work, sends a strong message both within and beyond the fashion industry. Likewise, the reach of Open Style Lab through its multidisciplinary approach extends its work beyond the norms of fashion, creating more adaptable garments and a more adaptable industry along the way.