Learn to weave your own piece of wonderful wall art with renowned textile artist Natalie Miller.
Equal parts haptic therapy and eco-friendly art, knitting and weaving have sprung to prominence in recent times. As Australian artist Natalie Miller says: "I believe people now want to make handmade, not just buy handmade. It's a reaction against technology, and craft can be the answer." Having gained a significant profile for her large-scale textile artworks that are big, bright and, above all else, touchable, Miller has been sharing her skills via workshops across the world. Now, she's bringing the tutorial directly to your home.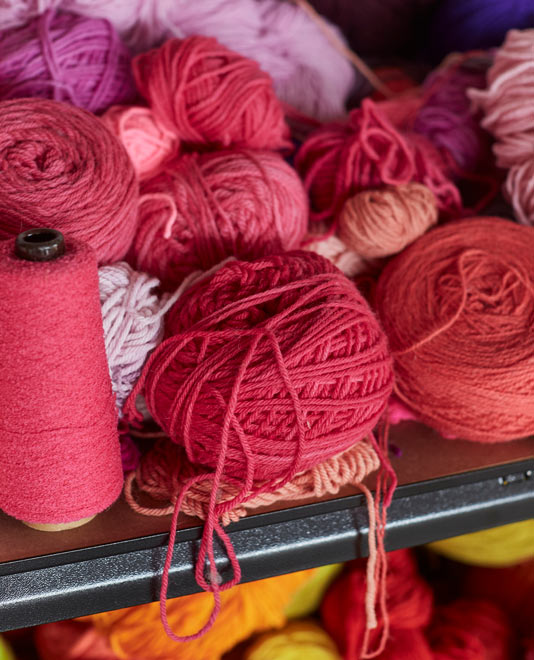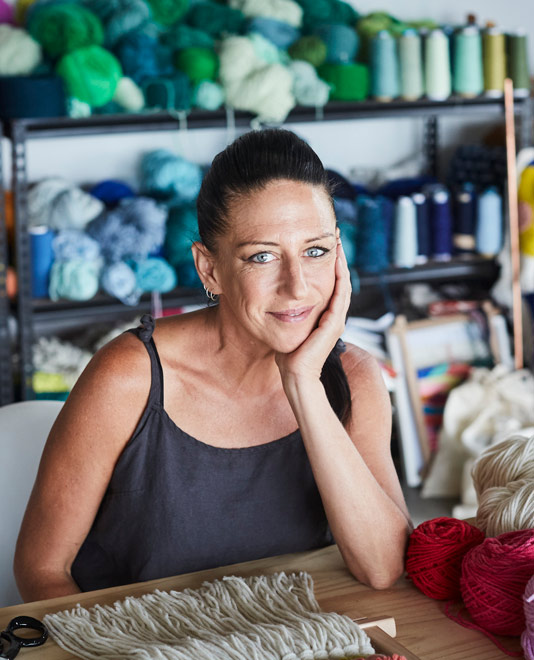 In our special series, The Dreamweaving Project, we're setting you a challenge: to create a unique piece of all-natural wall art for your home. Along with others across the globe – from complete beginners to experienced weavers – we'll show you what you need and take you through the process step by step. While the basics will get you started, the end result is yours to define: choose a colour palette that suits your home and your mood, and share your progress and end-result via our Instagram hashtag, #thedreamweavingproject.
Ready, set, weave!
THE DREAMWEAVING PROJECT
YOUR WOVEN WALL HANGING HOW-TO GUIDE
This is where it all begins. Take note of the materials you need and follow along with the intuitive instructions to create your own standout piece of tactile yarn art for the home using centuries-old techniques with a modern design. With written, photo and video guides, you won't get lost along the way.
Get started
THE DREAMWEAVING PROJECT
THE MODERN-DAY DREAMWEAVER
Get to know your teacher, as we sit down with Australian yarn artist Natalie Miller to discuss all things wool and weaving. In the interview, Miller reveals her creative process and the reasons why she works with wool. Her favourite part? The hand-dyeing. "It's like cooking with colour," she says.
Read more
THE DREAMWEAVING PROJECT
ART TO TOUCH
Pushing back against the early 2000s dominance of video and digital art, a new generation of artists is reinventing traditional craftforms using nature's original super fibre: wool. Here, we profile some of the world's leading textile artists to discover the magic that goes into their stunning creations.
Read more