Ben Simmons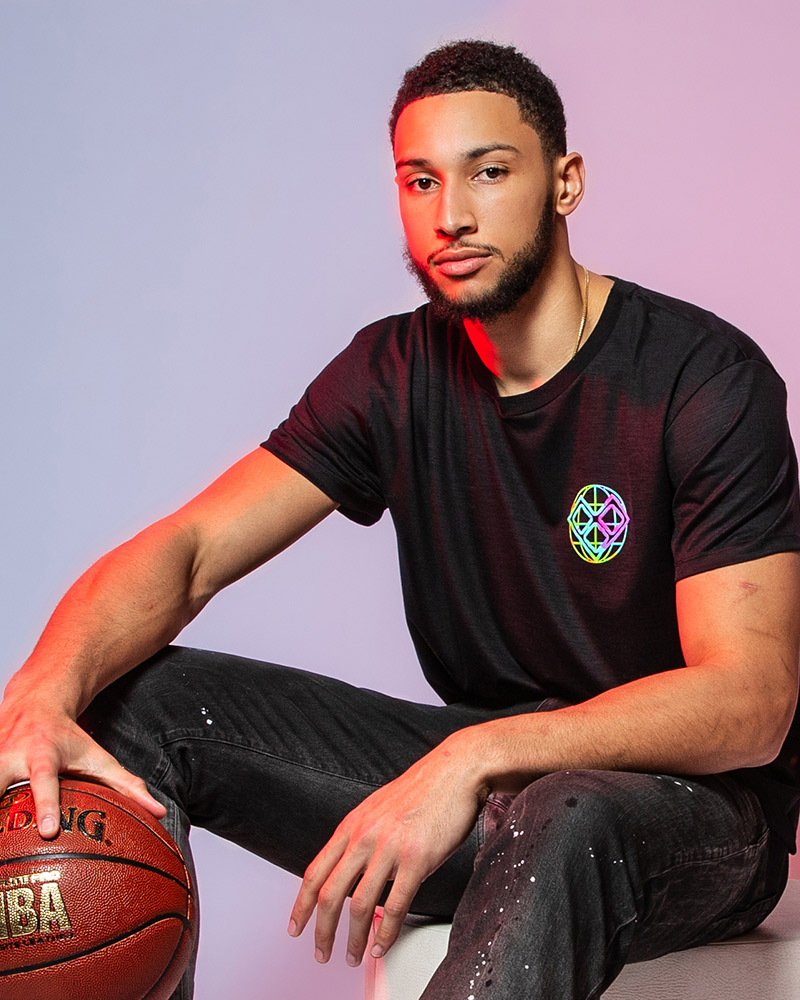 Australian professional basketball player for the Philadelphia 76ers of the National Basketball Association
This is your first foray into fashion – why now and why with Woolmark?
Our goal with this merchandise is to bring awareness to the barriers to equality and drive support for resources and organizations that are committed to challenging existing issues and creating an equal future. We chose to work with Australian Merino wool because of its incredible high quality – it's soft, odour resistant and temperature regulating with an amazing drape that suits every shape and size.
Who will be benefitting from the Ben Simmons Foundation t-shirt sales?
All proceeds from the sales of the T-shirt will go towards the Ben Simmons Family Foundation whose mission is to break barriers to an equal future.

What do you love about Merino wool?
For me, luxury means performance without compromising on sustainability, so Merino wool was a natural choice for the fabric.

Why is Merino wool the perfect performance fibre for your area of expertise?
The 100% Merino shirt seamlessly blends high-performance, sustainability and high fashion. The fabric is incredibly soft, being made from 18.9 micron Merino wool – a naturally thermoregulating and 100% renewable and biodegradable fibre, making it perfect for everyday wear and performance wear.