---
Caring for the fabrics in your home and those that you wear needn't be a traumatic task, nor costly, nor even inelegant, as Alexandra Brown has set out prove with her new brand of laundry products, Ms BROWN.
There's a certain allure that comes with wearing a beautiful wool garment, though the work that goes on behind the scenes – the work to maintain the garment not to mention the growing and production that comes before this – often garners less interest. After spending more than ten years working as a journalist and opinion leader at the best women's fashion and lifestyle magazines in Australia, Alexandra Brown realised that there was something off balance in her industry.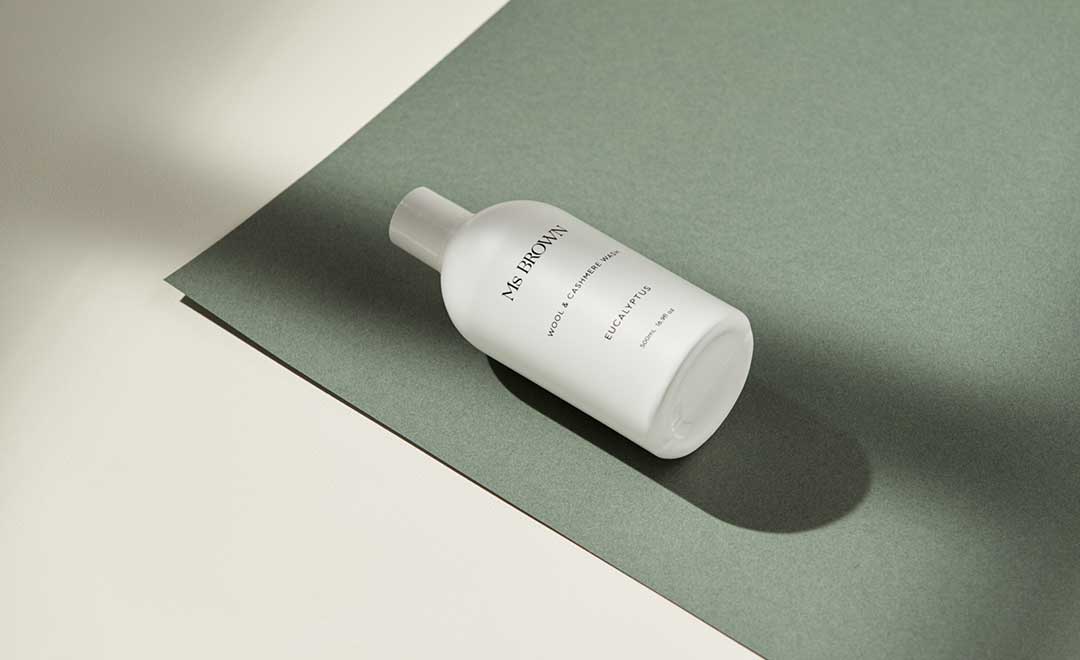 "Throughout my career at Vogue and Vogue Living I never came across a natural, Australian-made garment care product that was as special as the clothes I wanted to wash with it," said Brown. "So, I set about creating a selection of products that would be gentle yet still efficacious and be safe for the user, their precious clothes and the environment, while still having an element of luxury."
Given she grew up in rural South Australia on a Merino sheep farm, it's no surprise that Alexandra's concern for the environment is sincere and totally embedded in the identity of her new company. "My upbringing on Kangaroo Island left me with a desire to keep things as natural as possible when it comes to skincare and home cleaning." Ms BROWN launched just 9 months ago but holds this long-term thinking at the heart of the brand; "The sustainability of the Ms BROWN products is absolutely paramount. A great deal of care has been taken when selecting ingredients to ensure they are non-irritating, non-allergenic and fully biodegradable — only safe, natural, plant-based ingredients are used." And with the wave of wellness bringing more and more consumers seeking out natural and clean options from the food and cosmetics industries, "We're helping them to achieve a new definition of 'clean laundry'."
In line with Ms BROWN's environmentally-conscious sourcing and production, the first product release is the Eucalyptus Wool & Cashmere Wash, dispelling the myth that wool garments must all be dry-cleaned. "Many people don't realise that most garments, especially those made from wool, can be machine cleaned or hand washed." Brown continued, "This way, your clothes are not exposed to the dangerous chemicals they use at the dry cleaner, which are not just bad for the environment, they will leave a residue on your clothes that will eventually ruin them."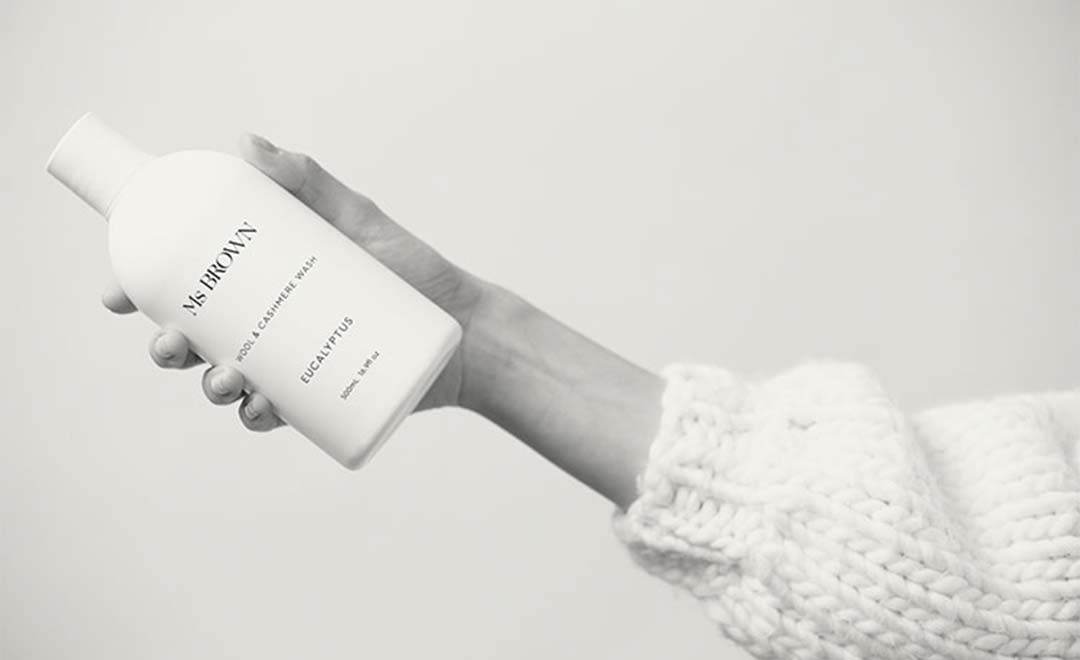 Wool is known for its longevity, but zapping it with chemicals at the drycleaner perhaps isn't the best way to benefit from the fibre's natural endurance. And most of the time, it's not even necessary. "I have a gorgeous pure wool army green vest that I've had so long it still has my name tag on it from boarding school (I never grew much!) — but I still love to wear it and it washes up beautifully!"
Other than being kind on garments, Ms BROWN products are noticeably soft on the eye. "I think customers want beauty in all aspects of life. Why shouldn't the products you use to wash your clothes, be just as beautiful as the clothes themselves?" It does beg the question of why the packaging of traditional cleaning products has largely been unstylish until this point.
By identifying a clear gap in the market whilst insisting on doing things the right way by both the environment and by garments, it seems that Ms BROWN is managing to make cleaning cool.