---
Understanding the environmental impact of clothing is more important to consumers than ever before. Measuring and understanding the sustainability of clothes is complex and each part of the supply chain, from the farm through to end-of-life, including reuse and recycling, affects the product's environmental footprint.
Wool is considered an environmentally and socially responsible fibre for numerous reasons. Below are some of the ways in which the production of wool aligns to sustainable development and circularity systems to actively regenerate the environment.
Wool is organically occurring


Every year, sheep produce a new fleece, making wool a renewable fibre, and as wool is an organically occurring fibre, it is also natural and biodegradable.
Wool-growing practices in Australia


Sheep farms in Australia are often managed by generations of wool-growing families, making it a vocation, not just a job. Australian woolgrowers understand the relationship between environmental health and wool quality. High quality wool is only grown by healthy sheep, who in turn graze on healthy pasture and land. Working tirelessly to care for their environment and their sheep, Australian woolgrowers manage the land to meet the needs not only of their generation, but of future generations too.
Through best practice sustainable farming, Australian woolgrowers are able to protect and regenerate the land, care for the health and happiness of their sheep and prosper as family-run businesses.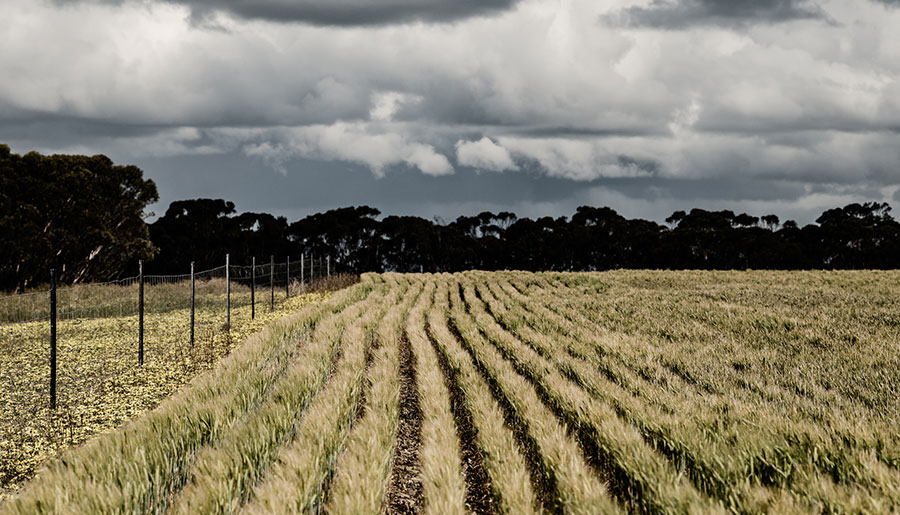 How wool-growing can regenerate the environment

Many Australian woolgrowers use regenerative farming techniques that enhance the biodiversity, fertility, health and carbon sequestration of their farm environment.
Numerous sustainable and regenerative farming techniques are used by Australian woolgrowers to support the environment and the circular systems of their farms, such as:
Tree planting for shelter and wildlife corridors
Controlled grazing management to support pasture regeneration and soil health
Dry matter composting for carbon sequestration
Pasture cropping to nurture flora diversity and soil biota
Erosion control to improve water retention and water quality
Addressing nutrient deficiencies in the soil
Enhancing soil microbial health through foliar sprays
Revegetate waterways to remove water pollutants and encourage biodiversity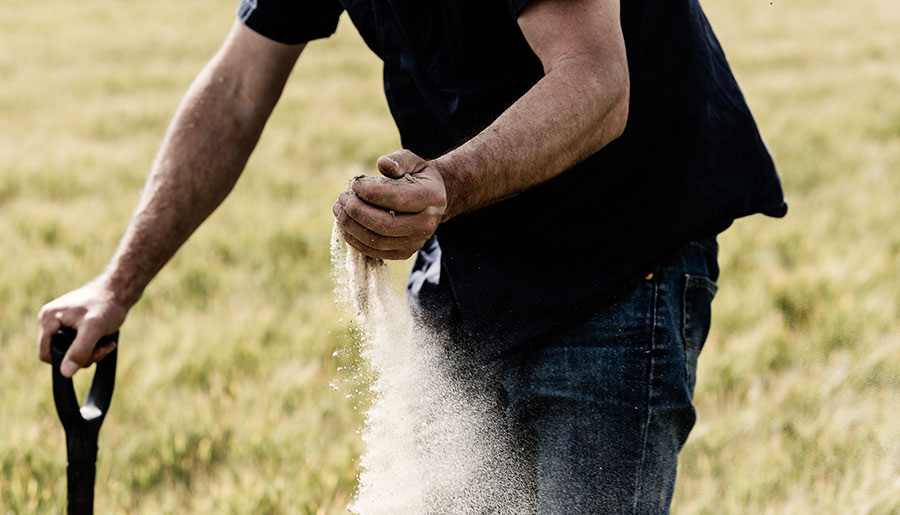 How sheep can regenerate the environment


Wool-growing sheep play an integral role in the ability for Australian farmers to sustainably manage the land on which they earn their livelihoods. When managed properly, sheep can regenerate the land on which they graze by:
Initiating the regeneration of pastures
Control and manage weed infestation
Deposit naturally occurring fertilisers
Encourage an increase in soil biota diversity and health
Produce a wool income, enabling farmers to also invest in sustainable farm management
"We want to make this work and to develop sustainable practices and hopefully replicate them elsewhere in good time. We have this little postage stamp of land that we want to care for."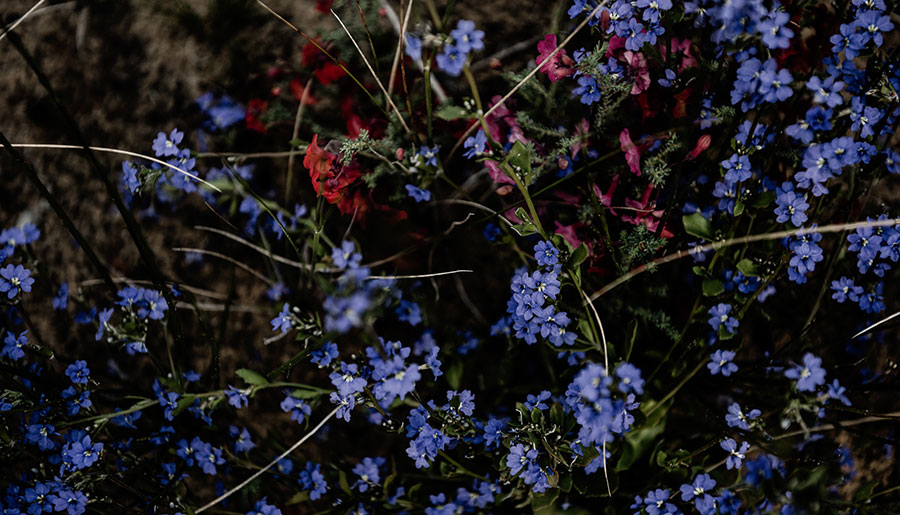 Animal welfare


How woolgrowers care for their sheep


Australian woolgrowers work to ensure their sheep are cared for in alignment with the Five Welfare Domains. This means that Australian woolgrowers work to provide their sheep an environment that not only allows, but encourages them to have positive experiences in each of the Five Welfare Domains.
The Five Welfare Domains are:
Nutrition
Environment
Health
Behaviour
Mental state
Australian woolgrowers are constantly innovating to improve the health and wellbeing of the animals of which they are custodians.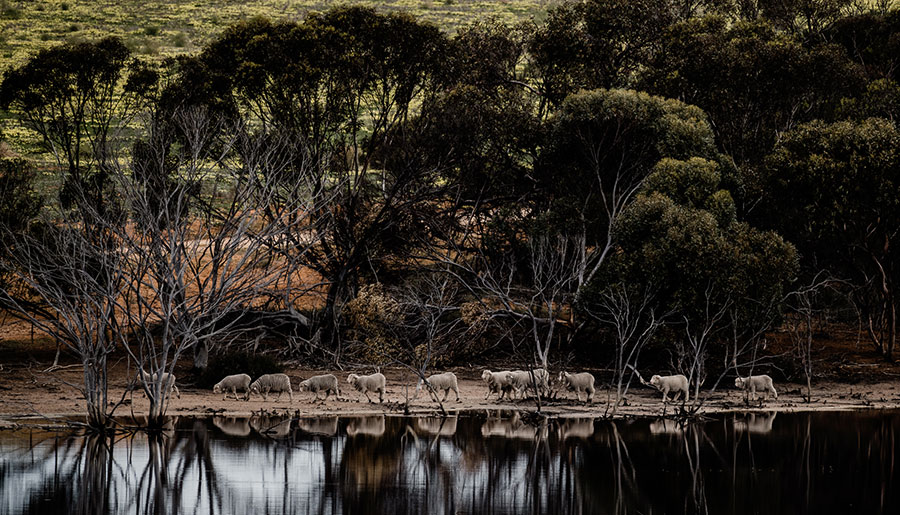 One animal welfare practice commonly misunderstood is mulesing. Mulesing is a one-off surgical procedure to protect the lifetime welfare and health of sheep from breech flystrike. It quickly removes the excess skin from the breech – the area around the tail – of the sheep and greatly minimises the risk of the devastating lifetime sheep welfare issue of flystrike.
"As a woolgrower, you are making a choice that honours the landscape and animals as well as the people who make it possible."
How woolgrowers manage the land for future generations


There are tens of thousands of woolgrowers in Australia who work tirelessly to look after their sheep and the land on which they graze and ensure that their family businesses prosper and that future generations can continue to support their own livelihoods as wool-growing family farms.
The Woolmark Company works with farmers and brands to help create and communicate transparent and traceable supply chains, explaining exactly how the wool grown in Australia has gone from farm to fabric.
By implementing research and development innovations and achieving an appropriate market price for their wool, woolgrowers can continue to conserve and care for the land and sheep of which they manage.
Related stories
Millpost Merino
Millpost Merino
After 40 years of practising permaculture at Millpost, the property is now a self-sustaining and diverse ecosystem that holds extensive benefits for the land, the animals and the family.
Read more
Tiverton
Tiverton
The team behind Tiverton measures its economic goals against environmental ones with the intention of not only minimising environmental impact, but improving the land quality for the future.
Read more