---
Circular and sustainable design integrates transparency from the beginning, where a garment has a meaningful positive impact throughout its entire lifecycle. Here's why wool is, by nature, a circular fibre.
A circular economy goes hand-in-hand with a regenerative one. What's become clear is that the current linear model of Make, Take, Dispose is not sustainable and does not work for people nor planet. The solution is to adopt a circular economy, where fashion designers and brands design with circularity in mind.
In the Material Circularity Indicator by the Ellen MacArthur Foundation, wool gets the highest score possible just like other renewable fibres, and as opposed to LCA-based ratings. This changes the playing field for wool's eco-credentials and its role in the circular economy.
Many brands and designers are asking themselves how they can shift into a circular business model and create circular products while still turning a profit? Wool, by nature a circular fibre, can help brands enter more easily into the development of circular products.
In fact, wool has been deemed circular since 1813, when Benjamin Law famously developed a process using recycled woollen rag combined with virgin wool to make a material called shoddy.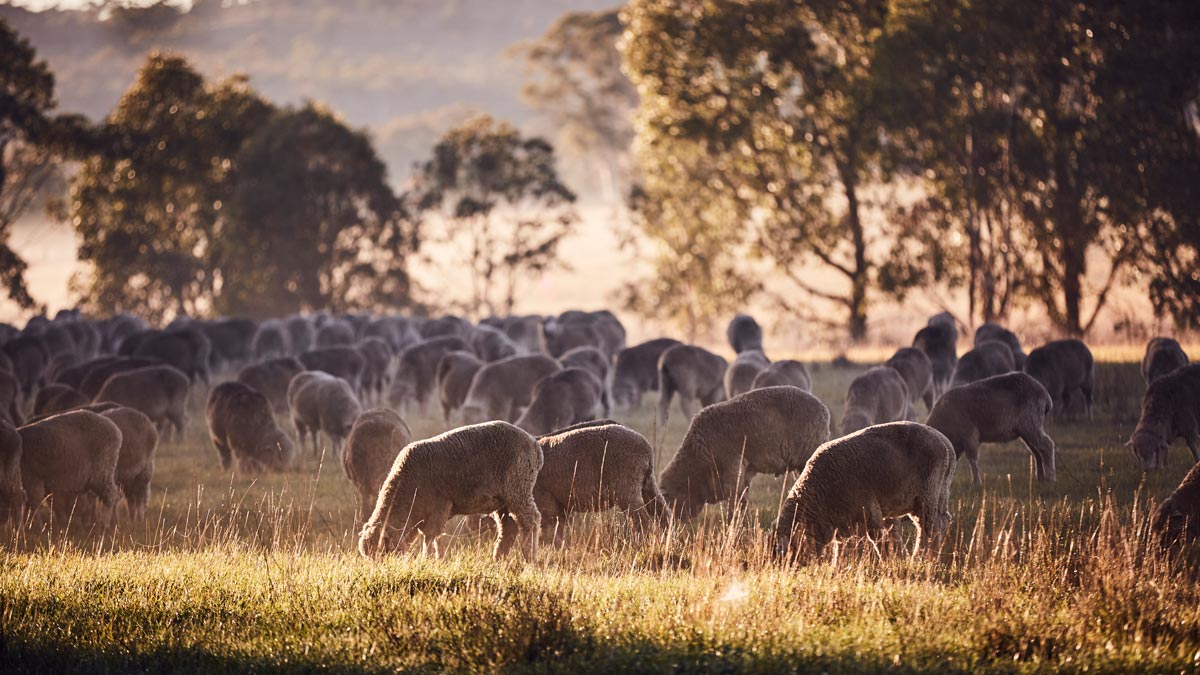 Whilst innovative products and processes have certainly come a long way since the 1800s, the principle remains the same. Wool's inherent benefits, such as being 100% natural, renewable, biodegradable and recyclable make it inherently circular and the ultimate choice when designing for longevity. Highly valued in the open loop recycling process, wool's flame resistance and insulation also make it valued in the closed-loop recycling process, with these properties making wool sought after for insulation products such as mattresses or automotive interiors.
Wool and the circular economy
---
Use renewable resources

2020
Renewable in annual regrowth cycles
Part of the atmospheric carbon cycle, made of 40% carbon

BARRIERS
Synthetic blends and trims limit the recycling and biodegrading possibilities of wool products
---
---
Keep materials and products in use for a long time

2020
Wool is typically kept longer than other garments and are often
Easy to repair
High heritage and secondhand value
Less laundry needed

BARRIERS
Products are not designed for long lifetime, repair or for disassembly for recycling purposes.
---
Remove pollution

2020
Organic wool and Cradle-to-Cradle wool is clean

BARRIERS
The industrial cycle conventionally contains many pollutants; superwash, dyestuff, finishings, detergents as well as water and energy use.
---
Regenerate natural systems

2020
Can regenerate natural systems and help build soil carbon Sheep live on land that is not used for growing food, and maintain biodiversity and landscaping.

BARRIERS
Over grazing can contribute to desertification.
---
Make fit for technical &/or biological cycles

2020
Easy to recycle
Biodegrades releasing valuable nutrients to soil and biodegrades in marine environments not contributing to microplastic pollution

BARRIERS
Lack of global collection and sorting systems at scale, and the related recycling industries.
---
Celebrate diversity

2020
Global small and large-scale farms provide work for families and help build communities
Mutual animal and human welfare

BARRIER
Industrial farming and manufacturing limit the positive social and biological diversity.