---
Take a walk through the Instagram of Nathan McCallum – by the title of @isnathan – and you're bound to be inspired. Using the social media platform as a way of documenting his Cross Fit routines (he leads custom fitness training program Milestone Strength) as well as his personal style and travel adventures, McCallum showcases the benefits of living a full, active life. We teamed with the Australian blogger and sports leader to discover his techniques, and the benefits of wearing Merino wool for your workout.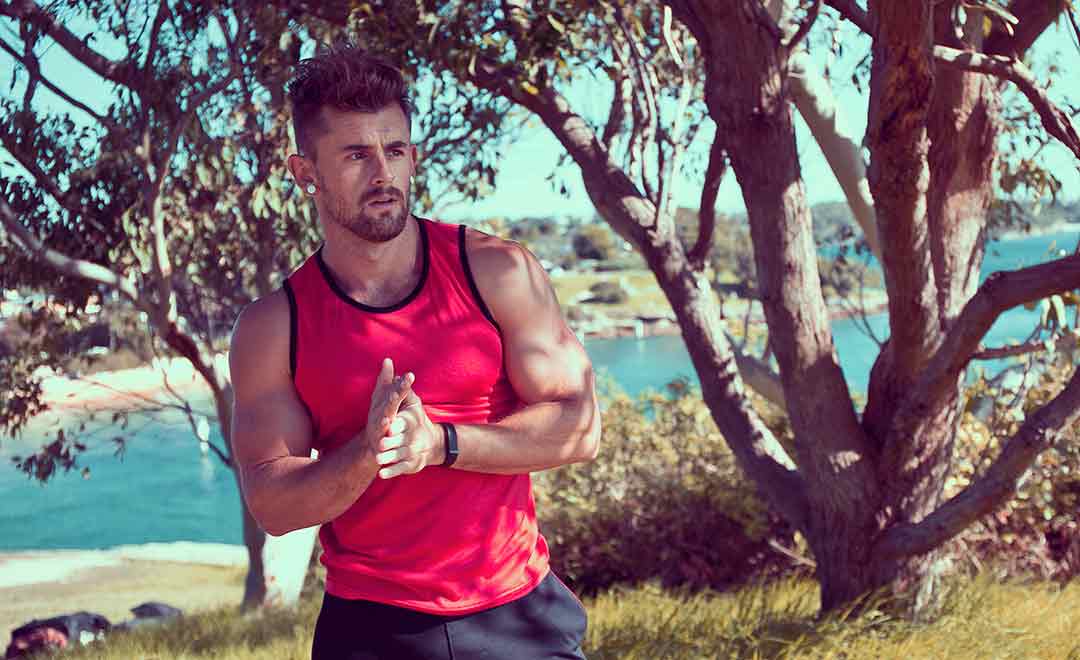 Nathan McCallum wears Ashmei Merino wool t-shirt, Australian Merino wool shorts, and FitBit watch. TOP: Arc'teryx Merino wool t-shirt, Ashmei Merino wool-blend skins, Adidas 'Ultra Boost' wool-blend sneakers.
Merino wool is an entirely natural fibre grown year-round. Particularly interesting about Merino wool is its inherent natural properties, such as its biodegradability, its softness to the skin, its natural drape, and its ability to draw moisture vapour away from the body. Coupled with technological advancements in the spinning, weaving and manufacturing of wool, Merino wool is the perfect material for active and sportswear, and continues to gain popularity in the market as its technical superiority is better understood.