---
Whilst the differences between France and India remain vast, New Delhi-based fashion designer Rahul Mishra continues to close the geographical and cultural borders between his hometown and Paris, returning to the City of Light for the fourth consecutive season to present his Merino wool-rich Autumn/Winter 2016 collection. The collection goes back to basics, creating a line of garments that infuses delicate handwork in forms of tie and dye along with embroidery inspired by porcelain colours and patterns originating from earlier centuries in India and China.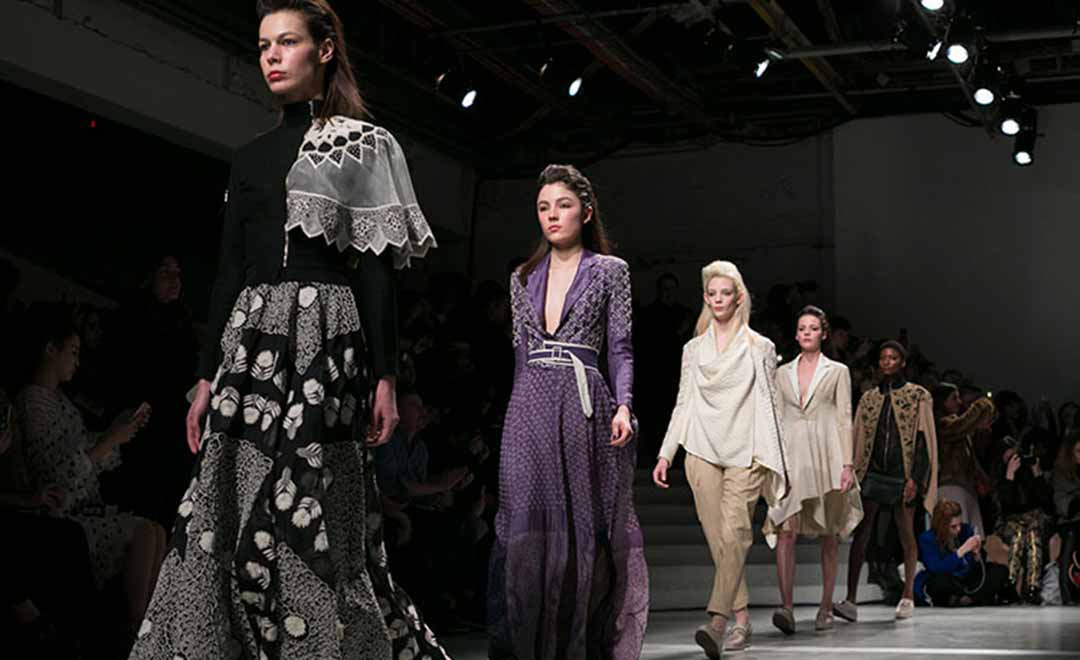 It Felt Love
Anyone who has ever met Rahul Mishra knows he has a lot of love to give - to his family, to the fashion industry, and back to the earth through his sustainable practises. So it comes as no surprise that his Fall 16 collection, which he showed as part of Paris Fashion Week was inspired by the birth of his first daughter late last year, and titled his latest collection It Felt Love.
Mishra first won over the global fashion industry in 2014 when he won the prestigious International Woolmark Prize in Milan, propelling him into the international spotlight. Since then he has joined fellow designers Manish Arora and Rajesh Pratap Singh waving the Indian flag at Paris Fashion Week, showcasing his collections for four seasons in a row.
"Ideas of this collection came to me during an emotional time and space in my life. The joy of my newborn and witnessing the beauty around her was my initiation to find newer meanings of love. What was happening in the world around me, including the tragedies in Paris, constantly pained and questioned me from within to find answers," says Mishra on his latest that was showcased at Palais de Tokyo.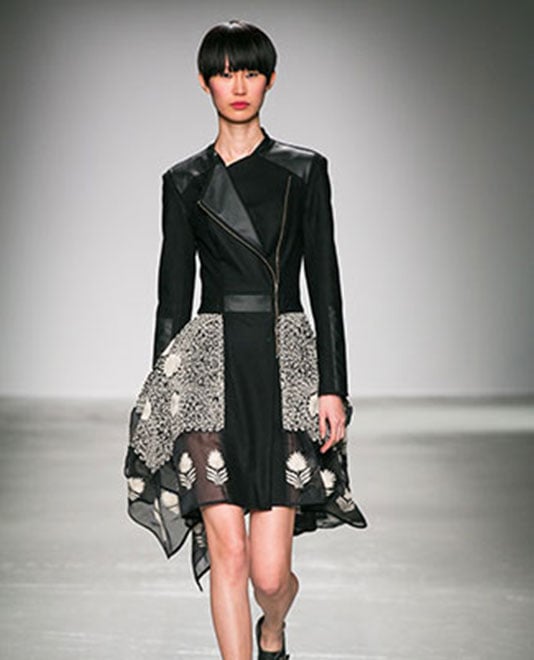 Once again supported by The Woolmark Company, Rahul Mishra's collection extensively uses Merino wool and weaves ancient techniques with modern silhouettes. Porcelain blue was the dominant palette, teamed with black, cream and splashes of yellow. Mishra's signature hand embroidery remained fresh in his artisanal eveningwear, yet the addition of biker jackets, scalloped capes and cropped tailored pants made this his most contemporary and streetwise collection yet.
The AW16 line encapsulates multi-cultural influences. The intricate tying and dyeing of fabric (Bandhini) and use of patterns and designs that emerge from the beauty of porcelain adds newer dimensions to the craft.
The collection seamlessly mixes Merino wool with bandhini on silk and blends the beauty of centuries old draping methods from India. Each garment brings to life confluence of time-honoured techniques and hand skills interspersed with abundance detailing. It takes forward the brand ideology of preserving beautiful stories of people, process, and craft.
"The International Woolmark Prize was the turning point. It's still just the beginning; we have to keep going with more force, more positivity, more ideas and more love. Ultimately my people are falling in love with the work that we are doing, we are falling in love with the work that we are doing, and here we are in the city of love to showcase love."
In a first, online store Indelust has made Rahul Mishra's AW16 line available for pre-order directly after his show.