---
With the laws of fashion land in flux, New York Fashion Week saw emerging designers and big fashion houses alike finding their own ways of presenting, merchandising and distributing their collections. When everyone seemed to be deciding what's right for their brands – some presenting men's and women's collections together, some not, and a few brands offering direct to consumer releases amidst a week of super exclusive runways – the week was a bit hodgepodge though perhaps for the better, as it follows that consumers down the line will also have greater space to choose. To help with this, we've highlighted some the best collections.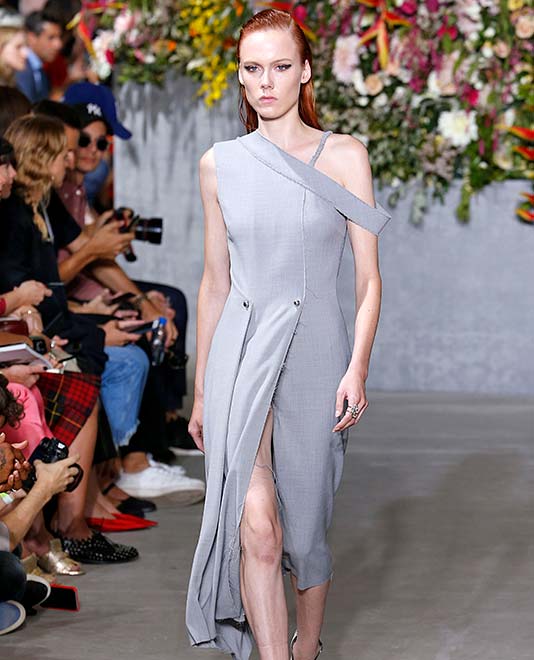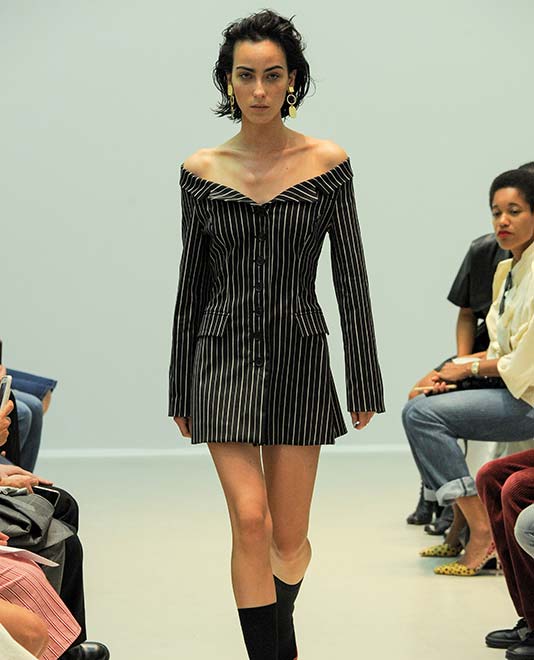 Title image and above: Jason Wu spring/summer 2018. & Matthew Adams Dolan spring/summer 2018
Jason Wu harnessed one of the strongest trends of the season, deconstructed tailoring, to dress down his spring-summer collection. A classic blazer was dropped on the shoulder and entwined with the model's wrap-skirt, and a standout asymmetrical grey wool dress hinted at double-breasted tailoring, but slipped away from formality with extended, loose panels and raw edges.
Likewise, Australian designer Dion Lee shined with an unfussy collection of men's- and womenswear that subtly referenced his adopted city as much as the one he grew up in. Lee's ingenuity with laser cutting and pleating surely came through, but his references to beachwear with wrapped and tied terry towelling-like garments had an unlikely charm, as did one wool jumpsuit that mimicked the cut of a wetsuit, though was clearly more suitable for warmer days in The City.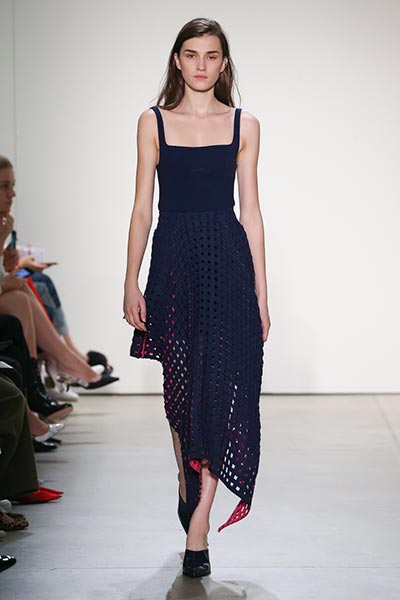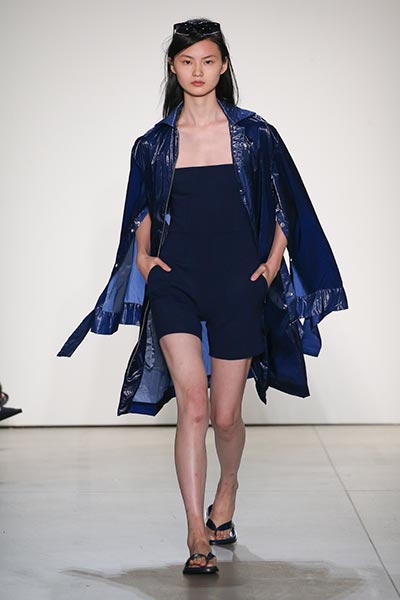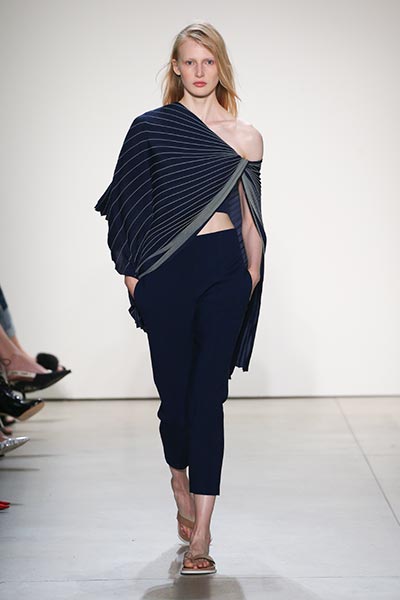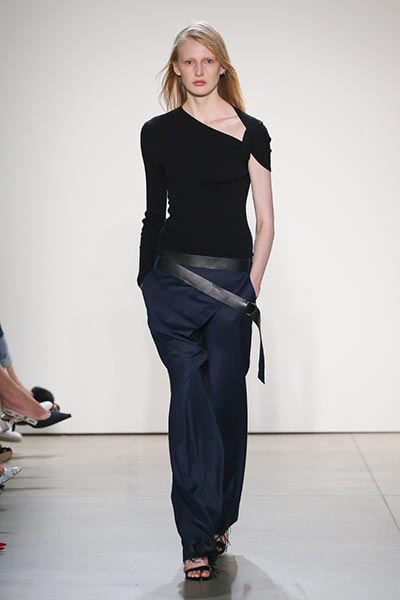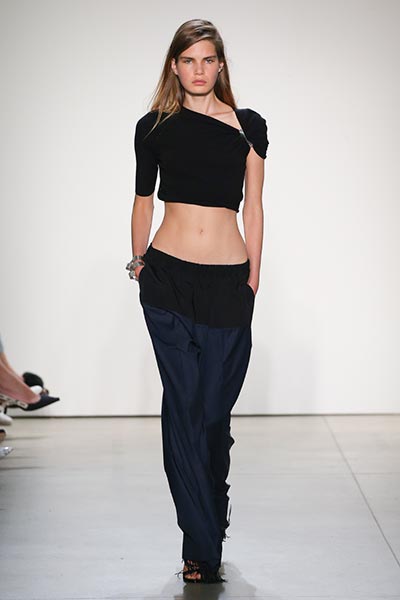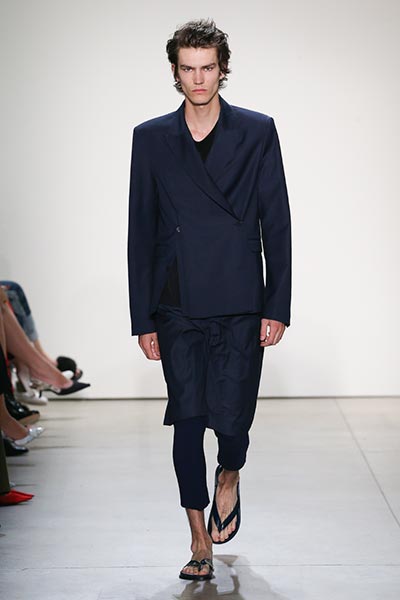 Matthew Adams Dolan spring/summer 2018
From his origins in streetwear and youth culture, young designer Matthew Adams Dolan approached his deconstructed tailoring from a completely different perspective. Looking at American classics - cable knit jumpers, power suits and workwear - Dolan haphazardly elongated and shrunk proportions rendering wool jackets mannish and oversized, tiny and school-girly, or into another garment category altogether; a button-down mini-dress.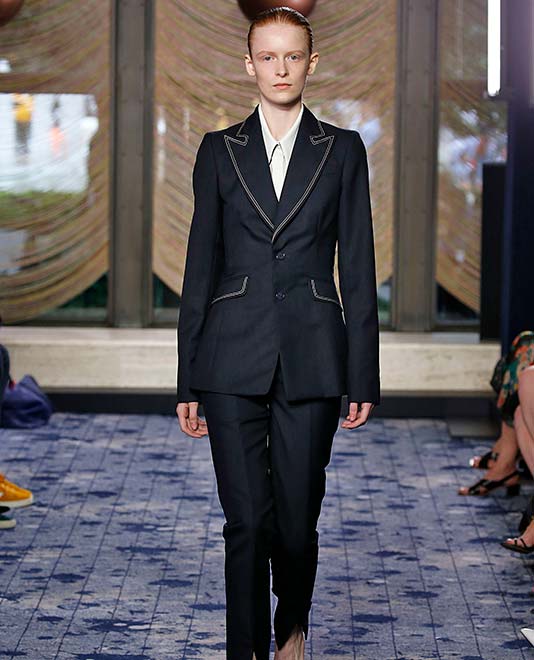 Gabriela Hearst spring/summer 2018
Gabriela Hearst on the other hand kept the classics, classic. When deconstruction and unkempt styling has become the norm, Hearst seems unmoved, stridently keeping to her clean, finished lines. Trench coats were luxurious and crisp, and Merino wool pant suits were precise. There was a raw edge here and there, but cuts remained defined, and shoulder seams always sat in relation to the shoulder – a radical move considering their context.
Two brands who also share relatively classic propositions, Mansur Gavriel and Ralph Lauren, presented direct-to-consumer collections, meaning their warm and woolly Autumn-Winter 2017 garments that are now already available in stores and online, and interrupted a week of sprightly spring-summer collections. And this wasn't the only way they stood out, as it was in fact the first ever garment release from Mansur Gavriel, the young brand that shot to popularity with it's much coveted bucket bags just a few years ago. Since then, design duo Floriana Gavriel and Rachel Mansur stretched from bags to shoes, and now to garments; specifically, generously cut but aesthetically reserved coats and knitwear. As with their accessories, the designers have paid particular attention to colour - offering each style in up to six colourways – and to quality materials, where coats are double faced in fine fabrics, including Italian extra fine Merino wool and a wool-cashmere blend.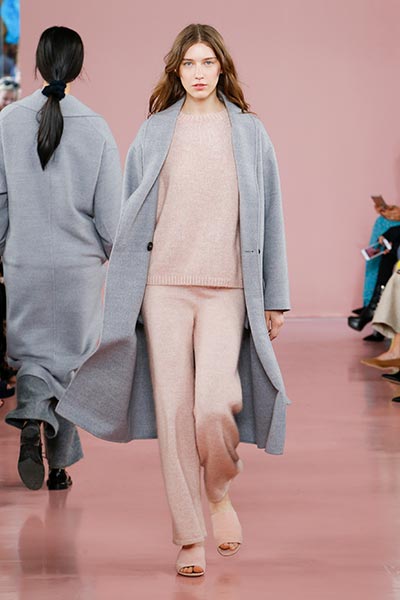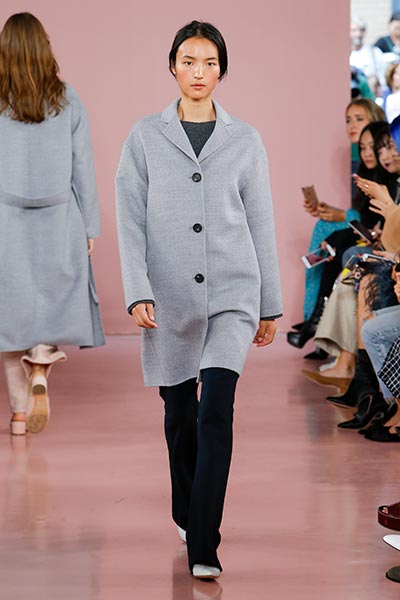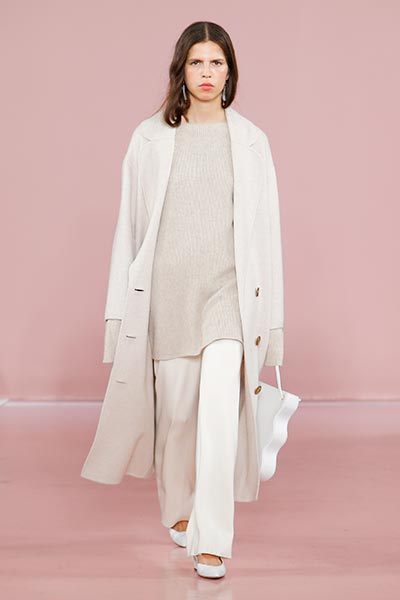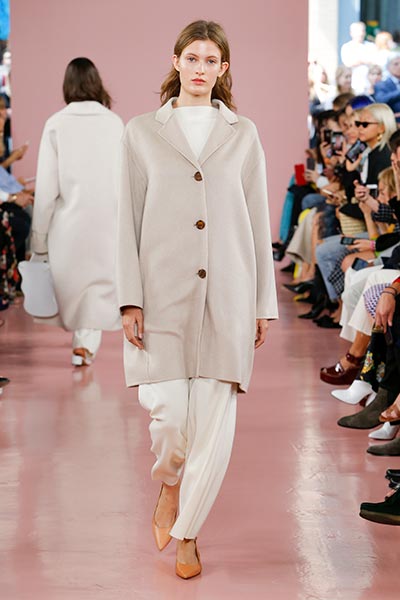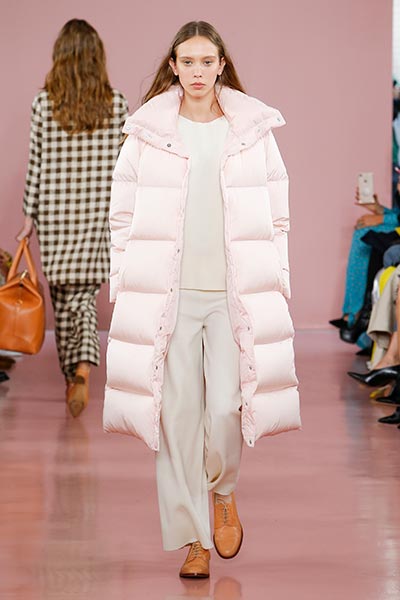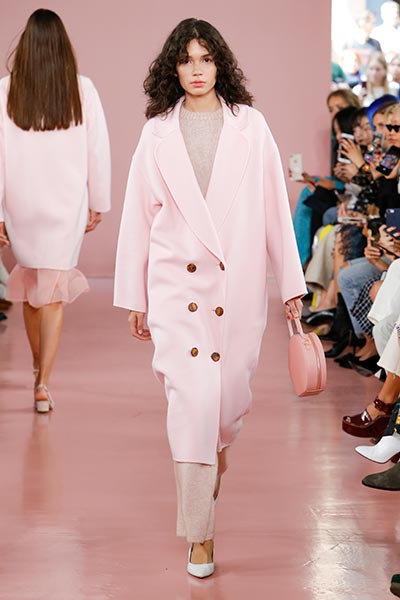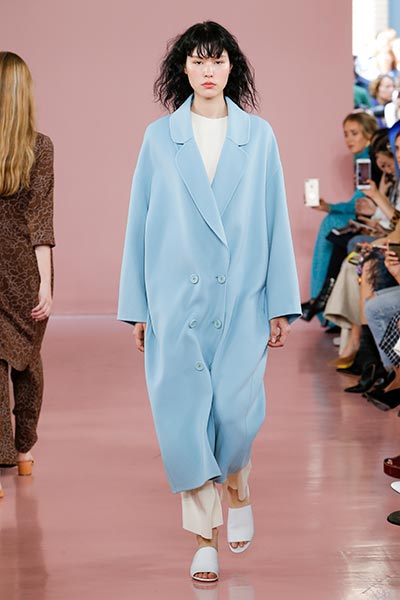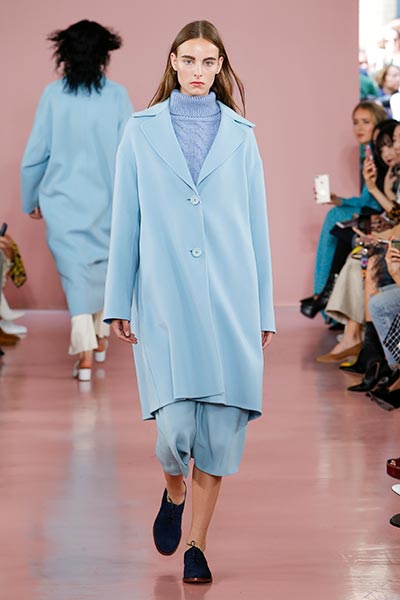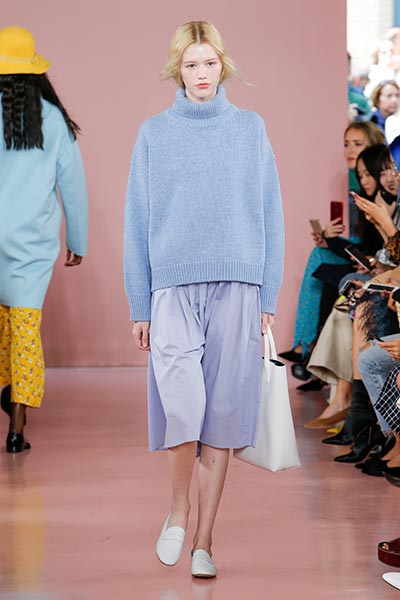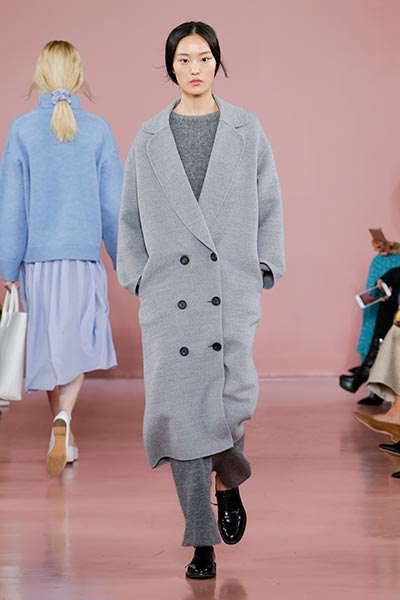 Mansur Gavriel fall/winter 2017