Visit The Woolmark Company at stand 6E20 from July 4 to 7th to explore the latest Autumn/Winter 2024/25 sourcing books and the latest wool innovations and commercial collaborations.
Join us for our Naturally Inspiring Wool Workshops to find out how wool is a responsible textile solution and a great partner for new technologies.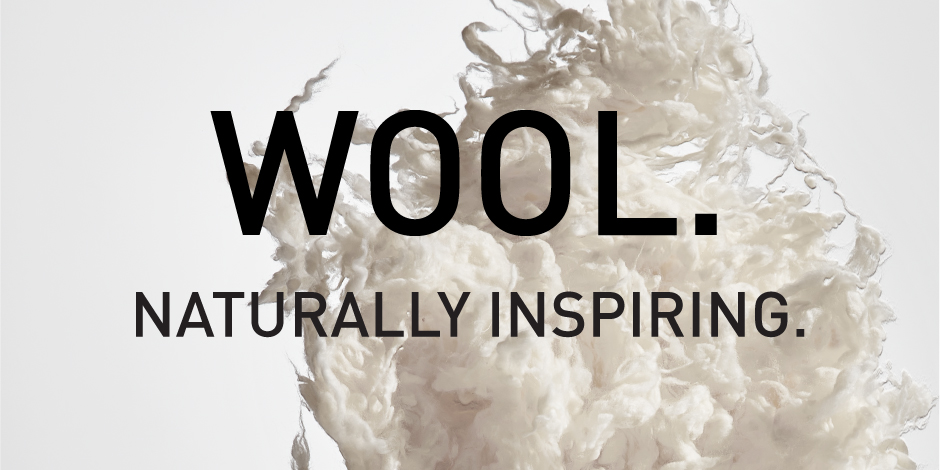 Book via the link below to secure your spot as space is limited:
Venue: The Woolmark Company Stand 6E20
Tuesday 4th July
11.00am – 12.00pm
Wednesday 5th July
10.00am – 11.00am
2.00pm – 3.00pm
Thursday 6th July
11.00am – 12.00pm
2.00pm – 3.00pm
The Woolmark Company's dedicated textile technical team are bringing their specialist knowledge to Première Vision this July.
The Woolmark team attending Première Vision have expertise in all areas of the supply chain and are available to assist with technical transfer, troubleshooting, process and product development along with supply chain optimisation.
Request a meeting with our tech team
Schedule in some time to chat with our team at Première Vision.
Fill out the form below and we'll be in touch shortly to confirm a time to meet.
We look forward to seeing you!
Attending Première Vision
Meet the Woolmark technical experts attending Première Vision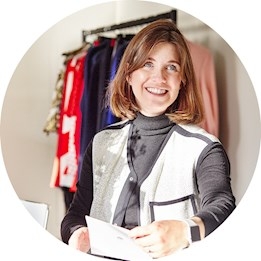 Rebecca Kelley
Product & Marketing Manager, Europe
Rebecca focuses on developing new wool product opportunities, sustainability outcomes, technology transfer and education.
Julie Davies
General Manager, Processing Innovation & Education Extension, Sydney
Julie's expertise is in circular knitting, weaving, dyeing and finishing and textile printing. Julie has worked extensively throughout the wool supply chain, from yarn development to product.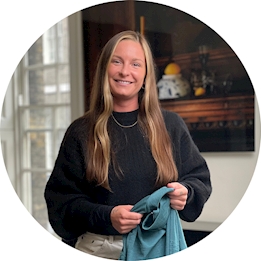 Louise Campbell
Product & Education Extension Manager, UK
Louise works across product development, sourcing wool materials, retail training and educating emerging generations on the wool fibre through the Wool4School and Woolmark Performance Challenge programs.
Meet the rest of our technical team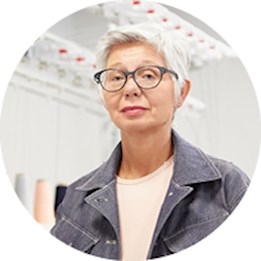 Birgit Gahlen
Key Account Manager, Italy
Birgit is a textile engineer with more than 25 years' experience in the global wool supply chain, with a focus on research and product development, sourcing and education.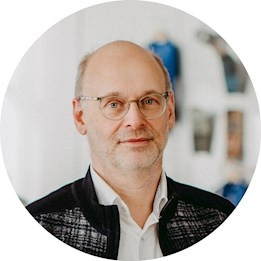 Stefan Franke
Product & Education Extension Manager, Europe
Stefan has expertise in spinning and weaving, product development and education, supply chain and sourcing with a focus on Germany, Austria, Switzerland and Benelux.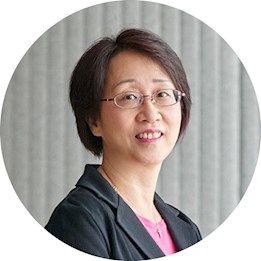 Brenda Yang
Technical Manager, Dyeing and Finishing, Hong Kong
Brenda has over 25 years' experience specialising in wool, polyamide and silk dyeing and finishing and develops new products with wool and wool blend materials.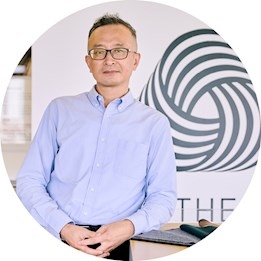 Jimmy Chu
Technical Officer, China
With 25 years' experience in worsted spinning, weaving and finishing, Jimmy is an expert in woven outdoor and womenswear fabrics, as well as yarn and functional fabric developments.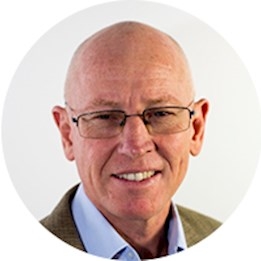 Angus Ireland
Program Manager, Fibre Advocacy & Eco Credentials, Sydney
Angus' focus is in scientific research on wool's environmental and wellness attributes. The areas of research include skin health, garment use-phase, lifecycle assessment and environmental impacts of raw material and textile production.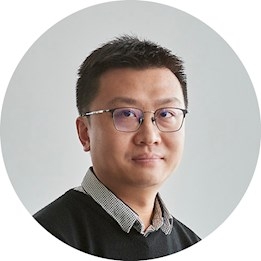 Kenji Ng
Project Manager Woolmark Technical Services
Kenji holds expertise in Woolmark Specifications, Test Methods and authorised laboratories. With his wealth of knowledge in quality assurance and product safety, Kenji supports our partners with testing advice for product development.
Gary Cai
Woolmark Technical Service Manager, China
Gary specialises in wool dyeing and finishing as well as quality control, and with more than 25 years' experience, Gary is a specialist when it comes to the Woolmark Certification Program.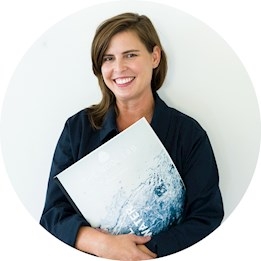 Sarah Schlenger
Research & Development Commercialization Manager, Americas
Sarah has 15 years of experience in textile science, animal husbandry and agriculture. Sarah works across the Americas to execute commercialisation of joint developments with brands.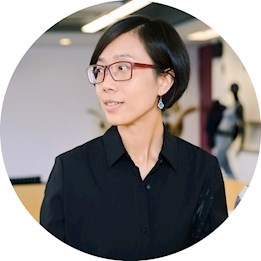 Junny Zhu
Technical Manager, China
Junny has 15 years' experience in textile product development, pattern creation, technical training and education, and project management for development in fabric innovations.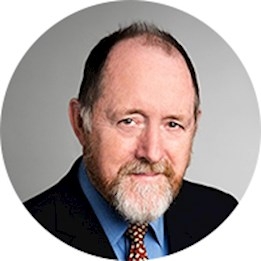 Dr Allan de Boos
Program Manager, Woolmark Wool Education Course
Dr Allan De Boos has a lifetime of knowledge in the wool industry with expertise in finishing of wool, blended fabrics, fabric and garment manufacture, fibre science and tertiary education.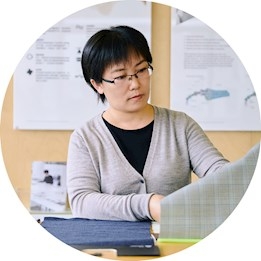 Jane Wang
Technical Officer, China
Jane has 15 years' experience in weaving, finishing and functional fabric developments for sports and outdoor including bonding technologies and lamination.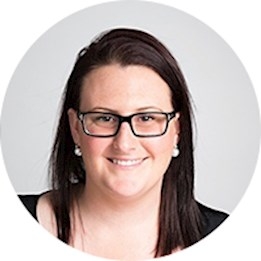 Emily King
Program Manager, Research & Extension, Sydney
Emily's passion is encouraging young people to have a career in the wool industry. Emily's specialties are in wool production, education, research development and on-farm technical transfer.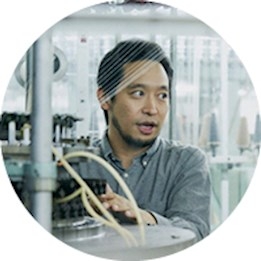 Tomohiro Nishizawa
Product & Education Extension Manager, Japan
Tomohiro is an expert in weaving and circular knitting production from yarn to finished textiles, dyeing quality control, finishing processes, sourcing and supply chain management.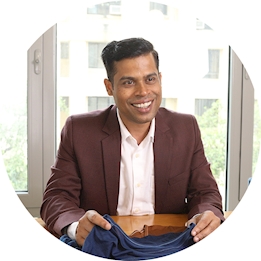 Jyotiranjan Parida
Technical Manager, India
Jyotiranjan has more than 15 years of experience in product development, sourcing, flat and circular knitting technology and works across the supply chain from the raw fibre to garment making across India and South Asia.
Olina Wang
Technical Officer, China
Olina's focus is in innovation projects including vintage yarn, knitted denim, vintage woven fabric, new chemical technology application and finishing treatments.
Our Services
The Woolmark Company highlights Australian Merino wool as the ultimate natural fibre and premier ingredient for the textile and fashion industry through research, development, marketing and product certification.

The best wool in the world.