What wool care product categories can be Woolmark certified?


We certify quality wool care product to ensure that wool garments and products are cared for properly. We certify product within each product sector including:
Washing machines
Tumble dryers
Electric irons
Detergents
Conditioners and softeners
Stain Removal products
Insect resist products
Professional care – aqueous cleaning
The Woolmark Certification Program is adapted to each wool care product sector.
What are the available Woolmark Certification Programs for Wool Care Products?


Each wool care product sector has dedicated Product Specifications and Test Methods to ensure the wool care product meets consumer demand and trust.
The Woolmark Certification Program logo for all wool care product: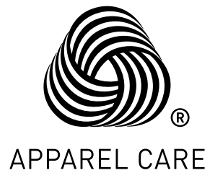 How to certify wool care products
Step 1
Choose a Program
Identify what Woolmark Certification Program best-suits your wool apparel product. Your dedicated Woolmark representative can provide expert support to help in making this decision.
Contact your Woolmark representative
Step 2
Submit your product for testing
Submit your product for testing. Your sample product will go through a number of rigorous tests to ensure it meets the specifications of the chosen Woolmark Certification Program.
View the Product Specifications
Step 3
You're certified!
You will be notified of the independent test result of your submitted sample. Products which pass testing can then be marketed with the iconic Woolmark logo and you will become a Woolmark licensee with access to extensive support. Products which fail have the opportunity to be re-tested.
Contact your Woolmark representative

Become Woolmark-Certified