---
Iconic brand Country Road has once again chosen Australian Merino wool as the hero of its winter campaign, and now in an Australian first, every fibre of the Merino Knit range can be verified as sourced from Australian farms.
At first thought, a scientist and a fashion designer may not go hand-in-hand, yet the line between fashion and science is becoming increasingly blurred. To celebrate the onset of winter in the southern hemisphere, Country Road has released a stunning campaign titled 'A Good Yarn' to not only highlight the brand's use of luxury Merino wool, but also offer a narrative on traceability to its customer base.
Natural yarns are woven throughout the season's products - for men and women - and emphasise the natural qualities of the fabrications, such as warmth and softness for Merino wool.


The campaign

Shot in the beautiful Tasmanian countryside, A Good Yarn combines fibre, fashion and science to determine where the Merino wool used in certain garments originates.
"These animals, they're born on the property, and we're responsible for looking after them," explains Australian woolgrower Julian von Bibra, who with his wife Annabel runs Beaufront Station near Ross in Tasmania. "We nurture them. We're dependent on each other in that we provide them with food and water, see that they're well looked after, and at the same time respect the process that they're providing the wool.
"We've got an opportunity to create an amazing garment that we use in the fashion industry and its coming from an animal on our farm. What an amazing story that is in terms of a natural fibre."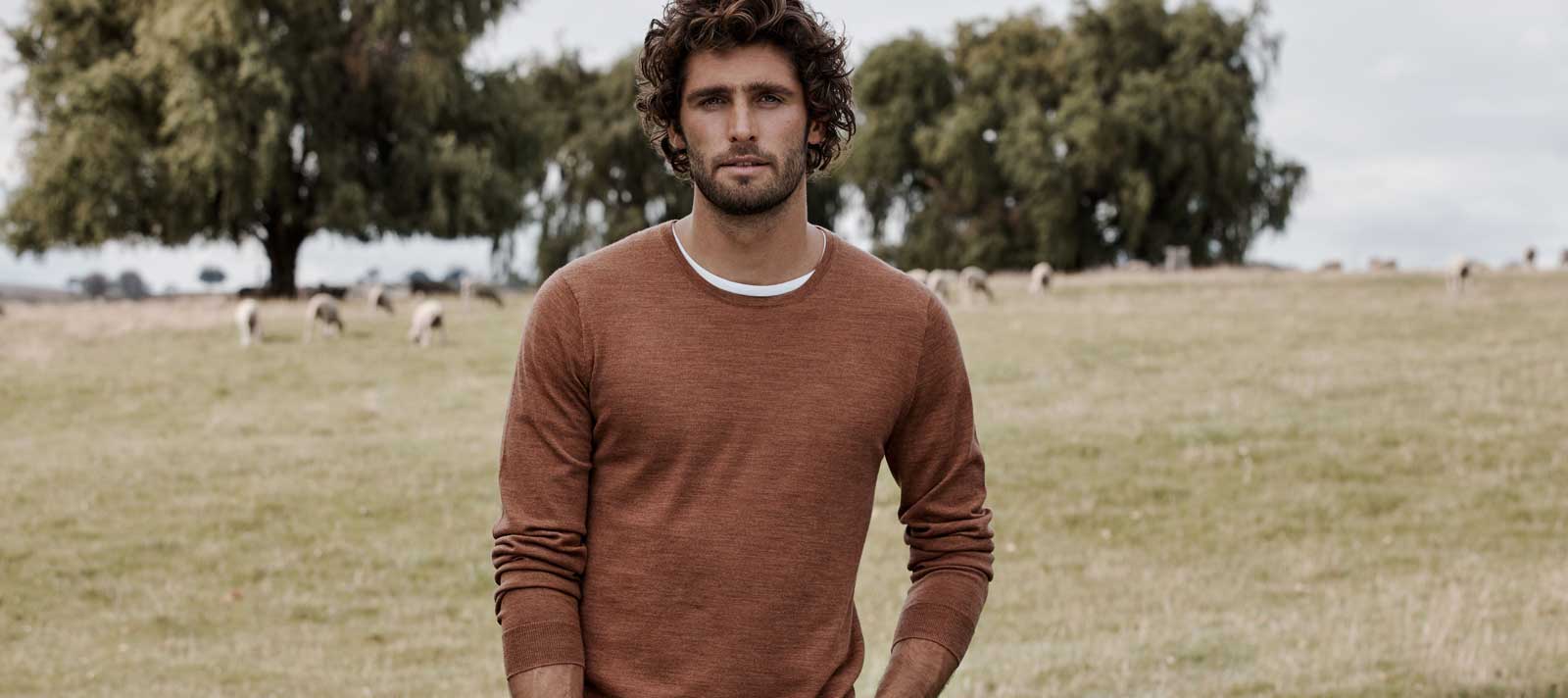 The science

Sharing a commitment to Australian wool, Country Road and The Woolmark Company have enjoyed a collaborative relationship since the 1980s. This year, Country Road partnered with Oritain, who uses forensic science and the geochemistry of the environment to determine where the Merino wool originates.
Every fibre used in Country Road's Traceable Merino Knits can be mapped back to Australian farms.
"What we're here to do is to verify a claim: this product is being sold that says it's Australian Merino - is it truthful?" explains Oritain Australia Managing Director Sandon Adams.
So, how does it work? The geochemistry of the environment differs upon where in the world you are.
"Some environments are nutrient rich, some are poor, some are high in elements, some are low. These differences are what we measure, using the results to create a chemical fingerprint," he said.
"We've mapped the chemical fingerprint of Australia and the majority of the world for wool, which we then use to verify where a product has originated."