---
Inspired by nature and strong women of the world, Emilia Wickstead's latest collection offers a modern wardrobe crafted from Australian Merino wool.
Designed to be layered or stripped back, the Woolmark-certified collection shifts perceptions about when and how wool can be worn and demonstrates the luxury fibre's innate versatility. The pieces reimagine the role of wool not solely as a winter textile, but as a trans-seasonal fibre made to last.
Mother Earth is a huge inspiration for this collection. Each piece is made entirely from 100% Australian Merino wool, so it naturally connects it to the earth and our natural environment.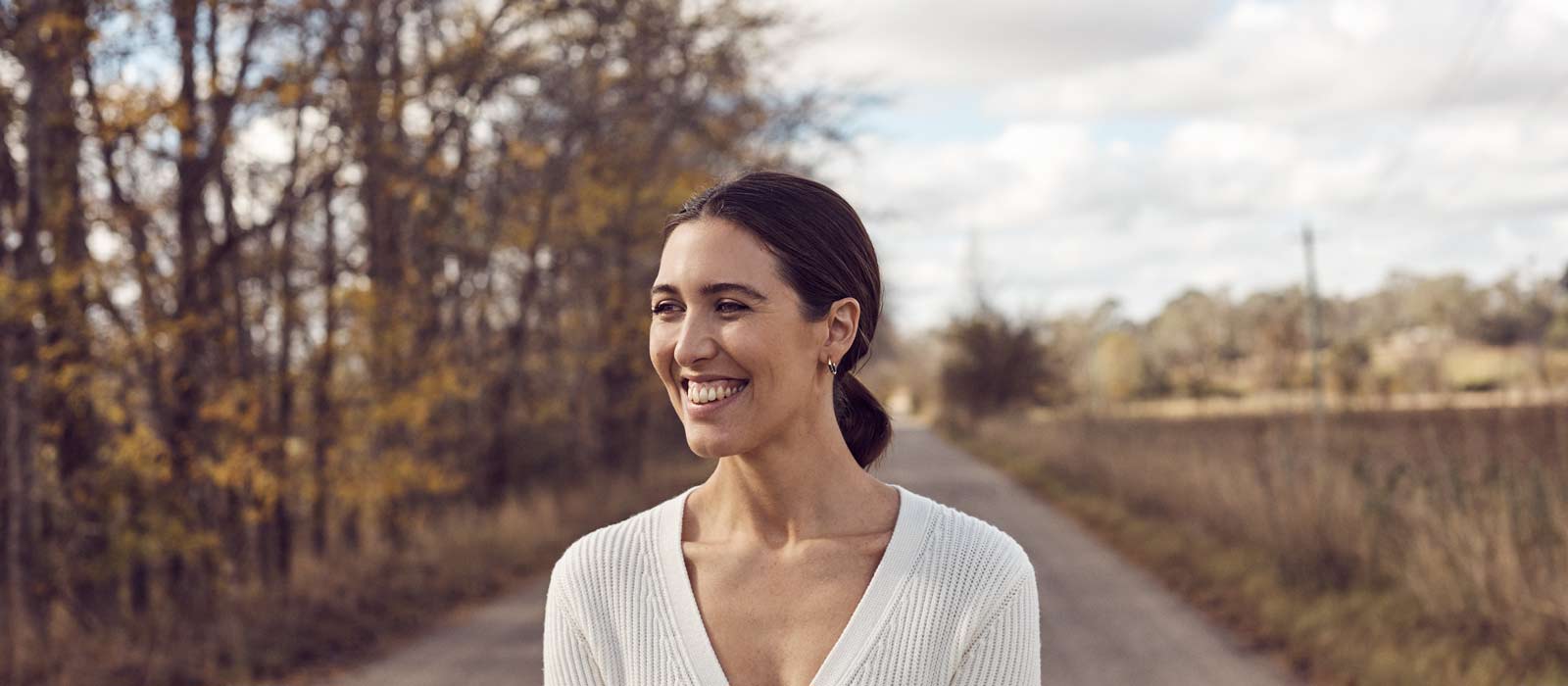 The collection includes fine ribbed and chunky knits through to luxe wool gabardine, showcasing the next-to-skin softness, strength and durability of Australian Merino wool, whilst focusing on modern shapes and tailoring.
"Working with Merino wool has been incredibly exciting for me: it's biodegradable, it's renewable, it's natural and it's the more sustainable option. We've shifted people's perceptions about how wool can be worn by enjoying it season-to-season and not just as a winter textile."
Partnering with the Woolmark Company, Wickstead journeyed back to the source of this age-old fibre to not only meet the growers who produce Australian wool but also reimagine an iconic fibre in a modern way to create a modern workwear wardrobe.
"Visiting farms in Australia was wonderful as it enabled me to discover the source of where Merino wool comes from," explains Wickstead. "For me a huge part of designing this collection was understanding where wool is grown, sourced and produced."
Titled 'Ordinary Yet Extraordinary Women', Wickstead was inspired by the women from her New Zealand homeland and their strong connections between whānau (family), hoa (friends) and Papatūānuku (Mother Earth). In the spirit of this partnership with The Woolmark Company and as a celebration of women across the world, Emilia Wickstead will be donating a percentage of the collection to Smart Works – a charity which supports and dresses women for job success.
This Australian Merino wool collection is a wardrobe for working life, giving every woman confidence both in and out of the workplace. With this in mind, Emilia has dedicated the project to the hugely significant 125th anniversary of women's suffrage in New Zealand, as a heartfelt means of recognising, celebrating and empowering women.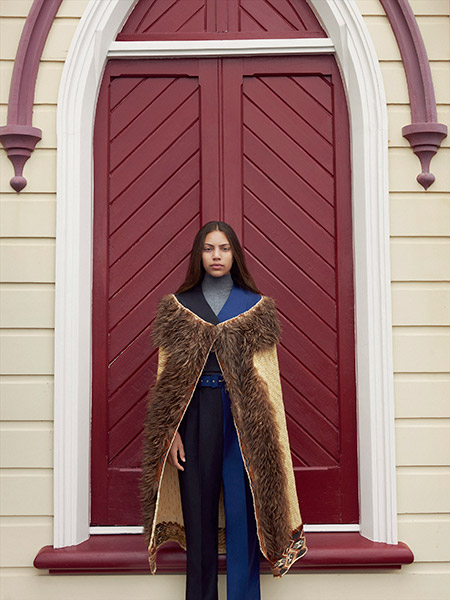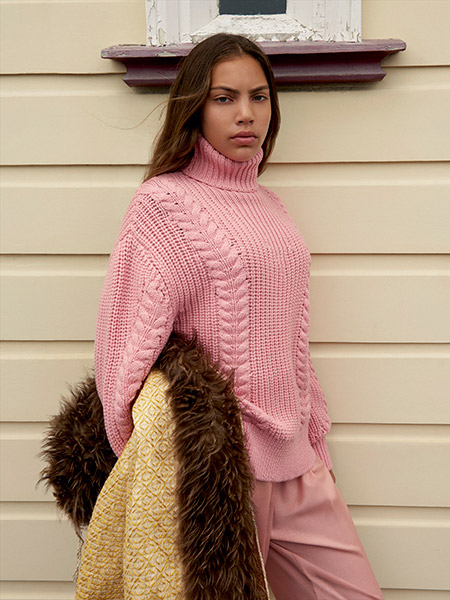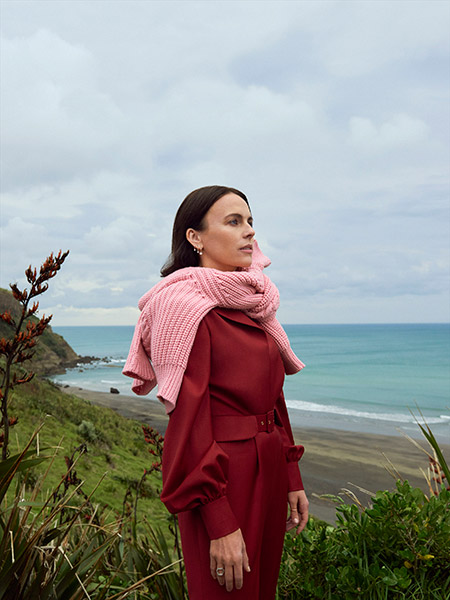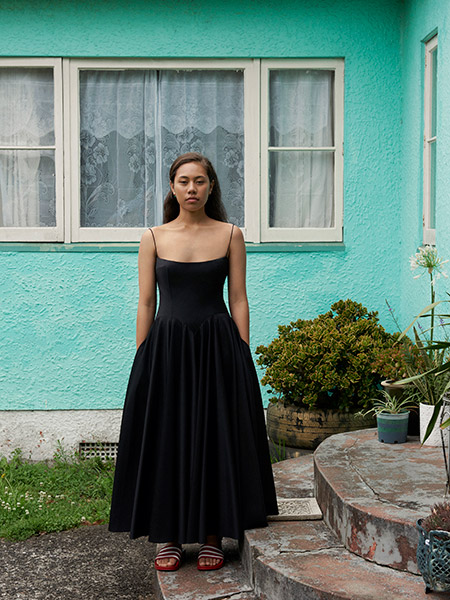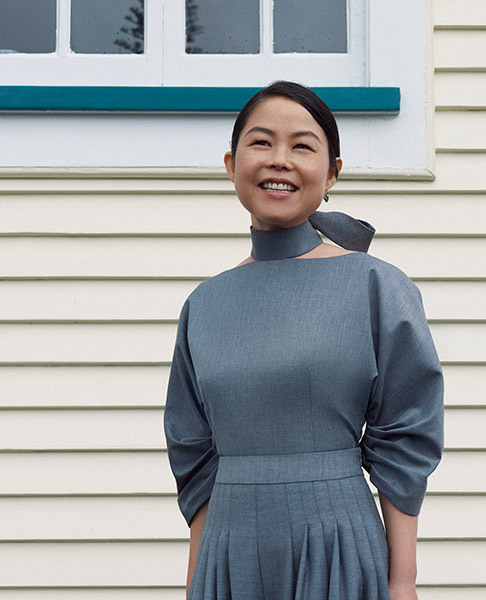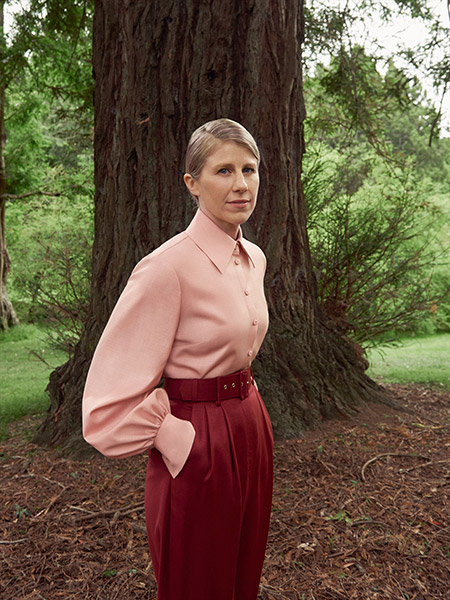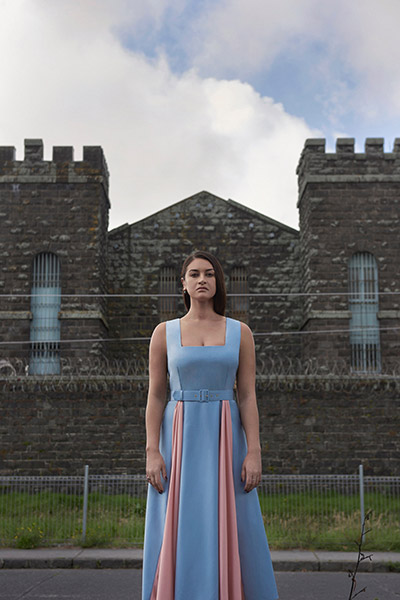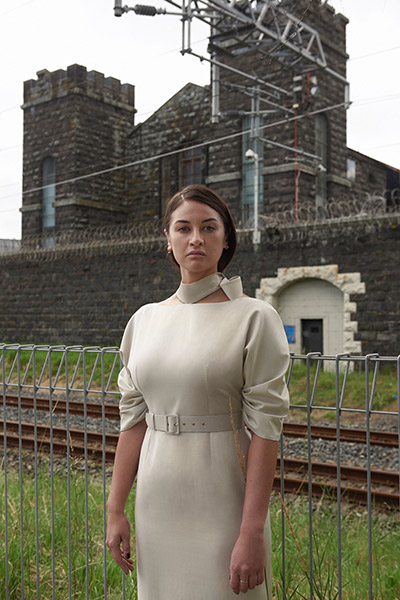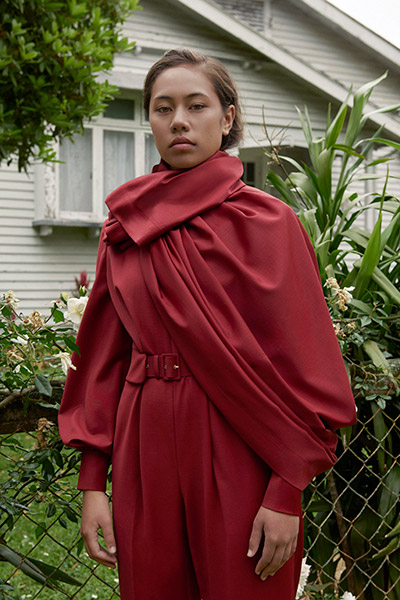 The Emilia Wickstead x Woolmark collection is a celebration of women across the world.
"I've loved collaborating with The Woolmark Company and bringing together a modern workwear collection that is ultimately inspired by the nostalgia of home. This collaboration has felt like a real return to my roots and for me has been about reinventing the use of this natural and historic fibre in a modern context."
Australia produces more than 90% of the world's fine wool for apparel, so it comes as no surprise that Wickstead chose Australian Merino wool as the key ingredient for this collection. 100% natural, renewable and biodegradable, Australian Merino wool is the ultimate fibre in luxury apparel and its inherent benefits are revered worldwide by designers and consumers alike. Travelling to Australia to visit the source of Merino wool, Wickstead was able to experience first-hand the natural beauty of the fibre and those who produce it.