---
Wool has been used in clothing for millennia: from primitive man first clothing himself in the woolly skins of wild sheep through the civilisation of Babylonia where people first distinguished wool sheep from food sheep, through Roman times when there were definite signs of selective breeding for a superior fleece, and through to the ascendancy of wool during the Middle Ages in Europe. By the late eighteenth century, the Industrial Revolution began a movement which took the textile industry from the home into the workshop and factory.
Merino sheep developed in Spain and were highly prized for their fine wool. In 1797, the first Merino sheep, derived from the famed Royal Merino Flocks of Spain, were introduced into Australia. Although these sheep had already evolved a fine fibre, further selective breeding by Australian farmers soon produced the authentic Australian Merino with its even finer wool.
Australian Merino wool has played, and continues to play, a major role in international fashion. Being highly resilient, wool had predominantly been used in utilitarian garments, particularly military uniforms and work wear. But wool's big fashion break came in the decade following the First World War when Coco Chanel reinvented the fashion rules and produced a dress from fine wool jersey. Since then, wool has always been used in fashion.
The end of the Second World War heralded another fashion revolution called 'The New Look'. Launched by the House of Christian Dior, the style used excessive amounts of wool fabric in designs as a backlash against the rations and shortages of the war years.
In 1954, young designer Yves Saint Laurent won first and third prizes in the dress category of the International Wool Secretariat competition in Paris while a young Karl Lagerfeld won first prize in the coat category. Accepting their respective fashion design prizes, from a judging panel which included Hubert de Givenchy and Pierre Balmain, fashion history was made.
Over the years, classic and much-loved looks have benefitted from Merino wool's qualities. From the little black dress, to the V-neck jumper, to fine tailored suits, Merino wool has timeless appeal. Today, fashion designers and woolgrowers across the world continue to work alongside the best textile manufacturers to produce quality Merino wool apparel and connect consumers with its natural benefits.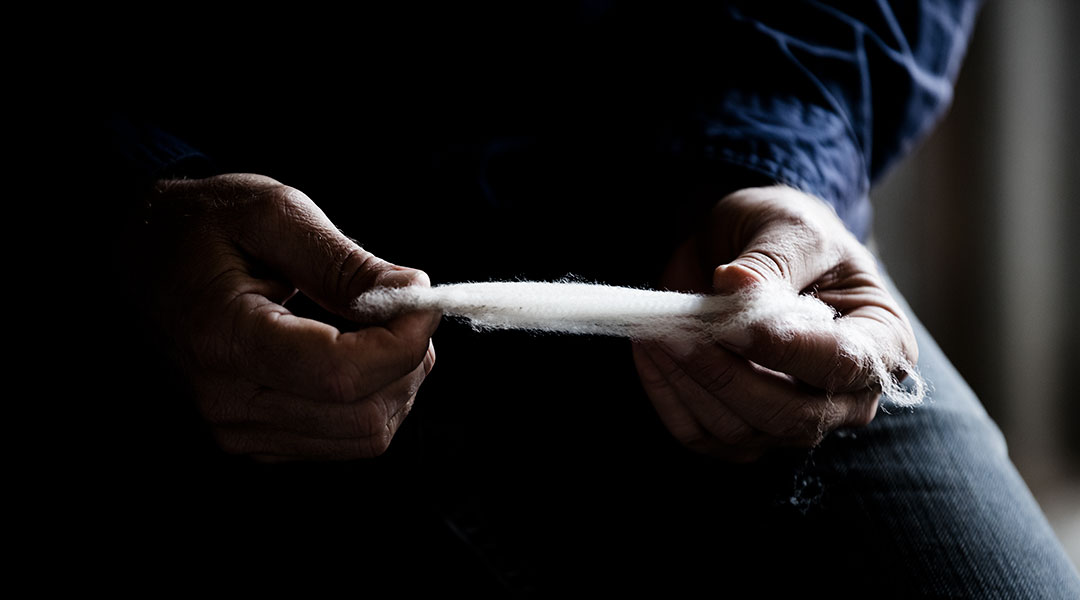 Merino wool farming
Australian farmers have made great advancements in Merino wool production over the past two hundred years, and today they are justifiably proud of their tradition of excellence.
Many rural and regional communities continue to be supported by this most Australian of industries with over 60,000 Australian farmers and many tens of thousands more working in the industry. Most farms continue to be family owned and operated, with unique skills and a great sense of pride passing from generation to generation.
Australia has the world's most advanced wool industry. No other country has such an efficient, transparent and highly developed wool marketing system; a trained and registered workforce of over 20,000 wool-classers who prepare clean white Merino wool for the world's processors; and objective laboratory test results attached to almost every bale of Merino wool exported.
Australia's advanced systems can also trace wool right back to the land where it was produced, providing consumers with confidence in the origin and quality of the Merino wool used in the clothes they buy.