---
Continuing to push the boundaries of textile innovation, Amsterdam-based textile studio BYBORRE unveils a Merino wool capsule collection in partnership with The Woolmark Company, as part of the label's Spring/Summer 2020 TDK (Textile Development Kit) Edition™.
The TDK Edition™, or Textile Development Kit, is a celebration of the BYBORRE process: a history of rule-breaking and re-thinking how textiles are made and used. The 9-piece Merino wool capsule collection fully embodies the tools on offer within the TDK.
The TDK Edition™, the latest seasonal collection under the BYBORRE label, celebrates a watershed moment in BYBORRE's history. It reflects the special way of working at the BYBORRE studio, where inventive textiles are developed with curiosity and an open-mind, and also serves as a marker for these tools and textiles being opened up to others worldwide.
This open source movement marks a conscientious design process and showcases steps that can be taken to uproot an industry that is wasting unnecessarily. Through the TDK, BYBORRE creates functional, ethical, well-designed textiles using the tools outlined in this design process.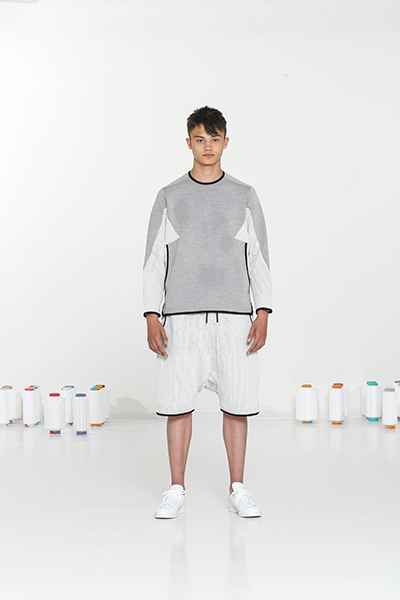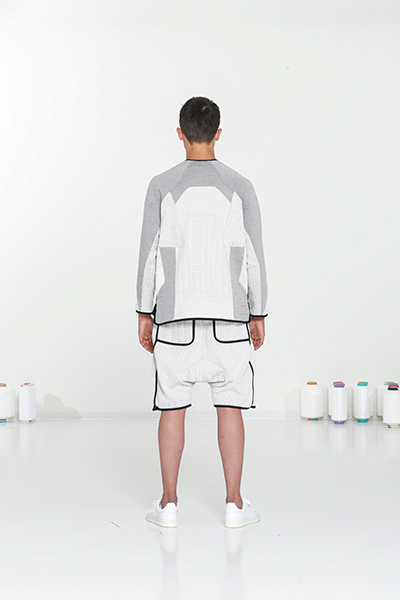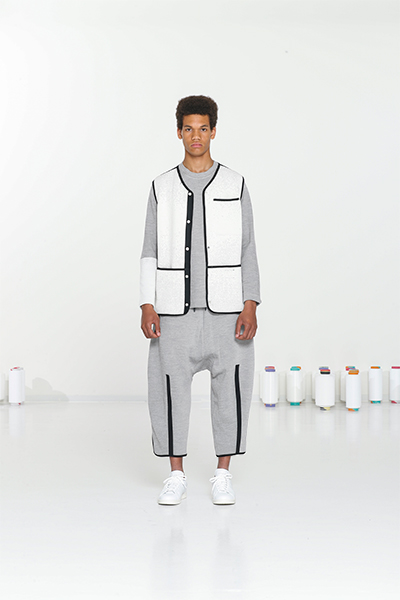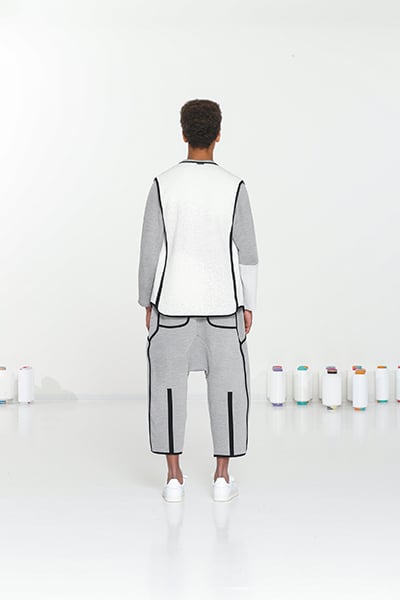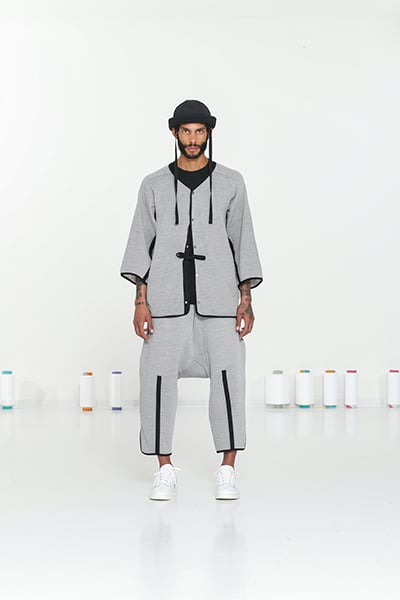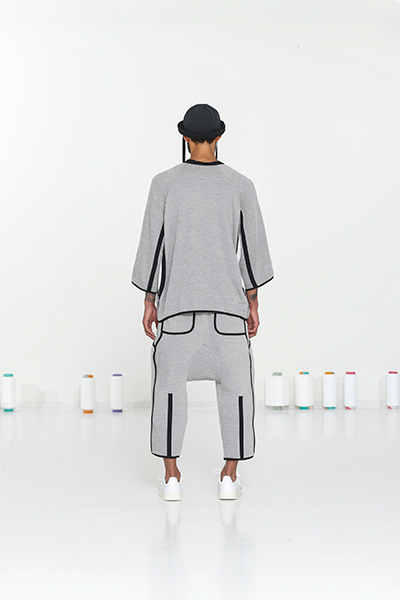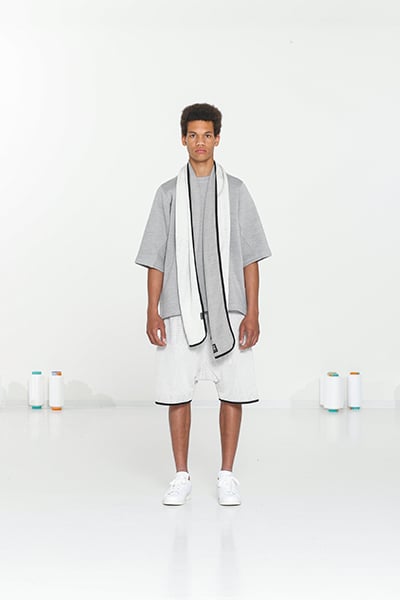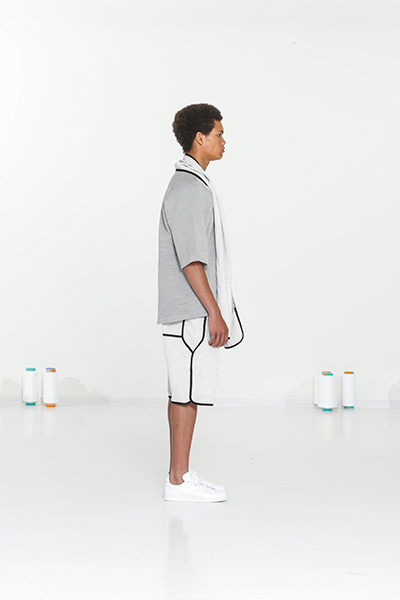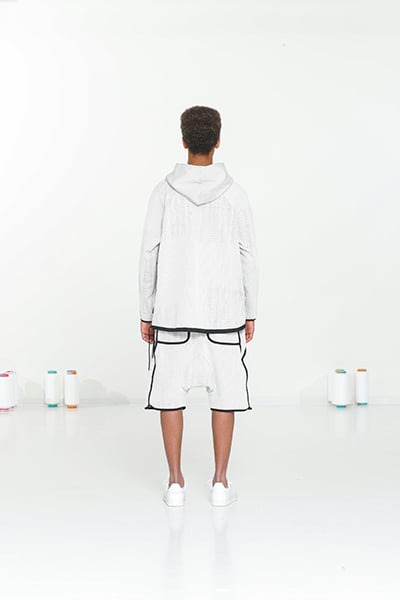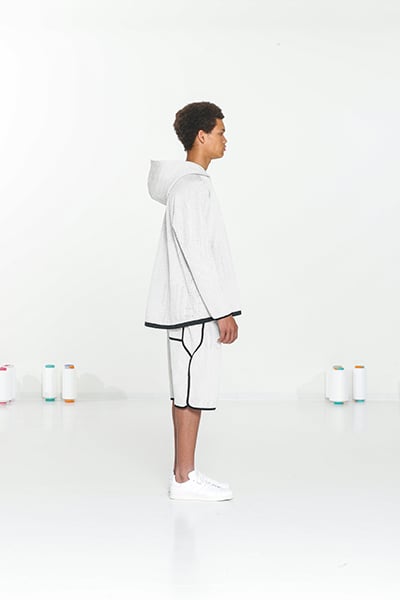 BYBORRE The TDK Edition™️ - Woolmark capsule
The 9-piece Merino wool capsule has one seamless colourway which derives from the true colour of the materials or yarns that have been sustainably dyed. The different BYBORRE fabrics have been knitted using a unique combination of Merino wool and Coolmax® yarn, NILIT Heat - an environmentally friendly yarn which integrates coffee charcoal (from coffee bean shells) into the nylon fibre. The resultant fabric is 75% Merino wool with enhanced breathability and moisture wicking properties. The capsule collection includes an oversized tee and long-sleeved tee, loose hoodie, lightweight map sweater, over tee jacket, reversible vest, shorts and tapered cropped pants.
In a sense, the BYBORRE label is the first client of the Textile Lab, and the TDK Edition™ is the result of the design team playing with the tools on offer and questioning how they could be of use to others, to make better clothing for everyone
The TDK Edition™ is a celebration of the BYBORRE process: a history of rule-breaking and re-thinking how textiles are made and used.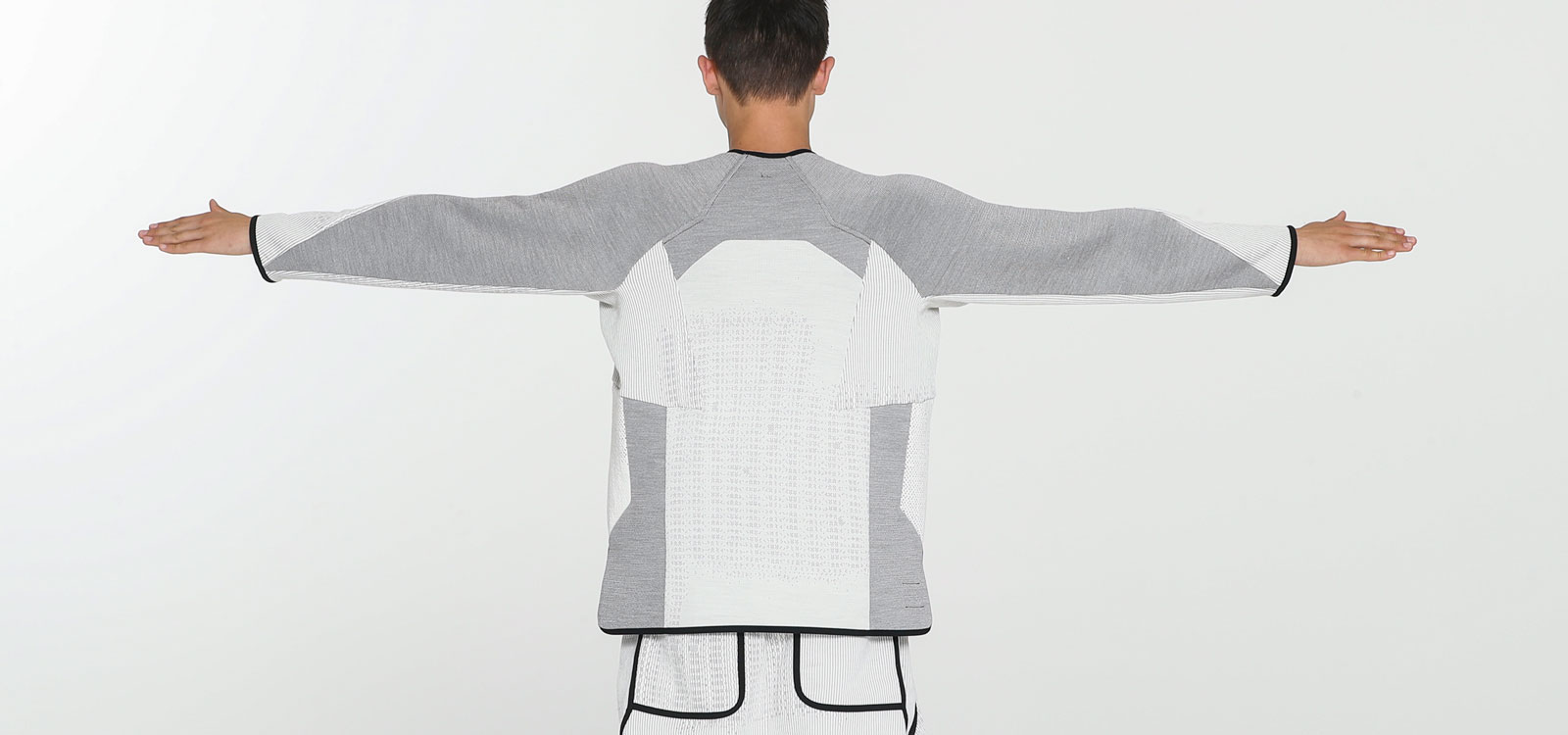 As the global authority on wool, The Woolmark Company invests in the research, development and marketing of this 100% natural, renewable and biodegradable fibre. Working alongside like-minded brands - such as BYBORRE - allows for the development of more intelligent wool products and processes. It's this symbiosis of information and innovation which has been brought to life through BYBORRE's Textile Development Kit, representing a working tool for market-leading brands.
Fashion
BYBORRE innovates to realise performance benefits of wool
BYBORRE's last collection, The Layered Edition™ featured an unprecedented degree of technical layering achieved through its partnership with The Woolmark Company and the GORE-TEX brand.
READ MORE