---
Forty years ago, a textile manufacturing giant and an ambitious boy were born in the small village of Nanshan in the Chinese Province of Shandong. Today the Nanshan Group are leading the way in wool innovation with Jeremy Song at the helm.
Jeremy Song was born in Nanshan, a small village in Shandong Province. Today, this village has become the headquarters of Nanshan Group, a company listed among the top 500 corporations in China. Jeremy's father started the Nanshan Group in his hometown 40 years ago which makes Jeremy the second generation of their family business. In Jeremy's eyes, his father is a forward-thinking pioneer who loves his career like life. Jeremy not only inherits his father's enthusiasm for work, but has also developed a similar love for Australian wool.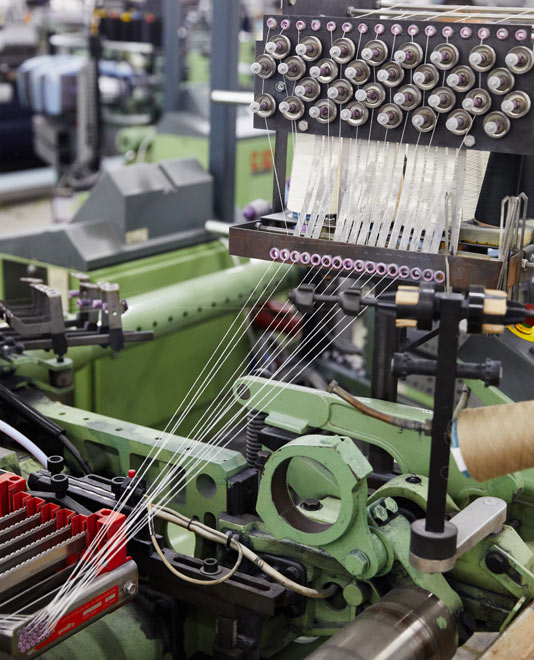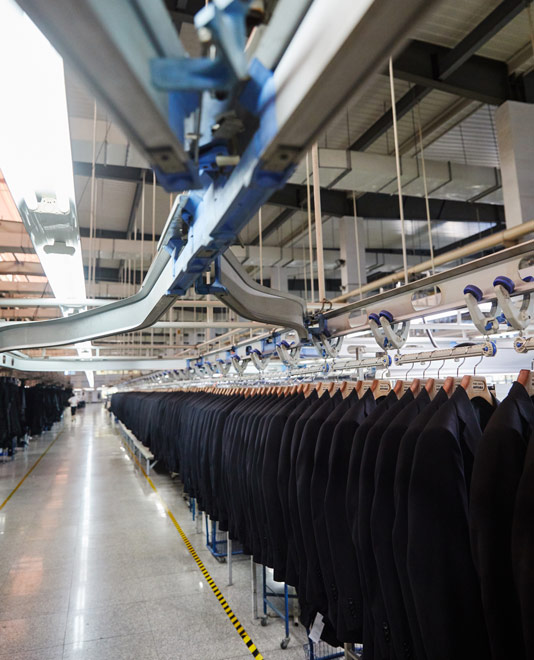 The Nanshan Group engage in the entire supply chain of wool from farm to final end product, priding itself with innovation at each manufacturing stage.
Nanshan Group is involved in eight industries including aluminum, tourism, aviation, textile and apparel. Wool spinning is one of the core businesses of the Group. They engage in the whole industrial chain of textile and apparel from woolgrowing, raw wool purchase, top making and spinning right through to garment making and branding. To be involved in all these areas is very rare both at home and abroad.
Innovation makes Nanshan a leader in the industry and offers infinite possibilities to wool. Nanshan Group and The Woolmark Company co-founded the Wool Development Center in 2013 and one of its breakthroughs is Air Wool.
"When Nanshan's Air Wool fabric first came out I was visiting one of the biggest farms in South Australia and the temperature was about forty degrees Celsius. I wore a blazer made of Air Wool – it didn't make me sweat and was totally breathable. It's a fabric that can block out the sun and is extremely lightweight," said Jeremy.
To meet the demand of the sports and outdoor clothing market, Nanshan and The Woolmark Company have jointly developed the 100% Merino wool NEULANA fabric series which is wind resistant, rain resistant and machine-washable, as well as the ultra-fine Merino series which is delicate, skin-friendly and only 14.5 microns in fiber diameter.
"Nanshan's fabrics are recognised by the world's leading brands because we have been buying only eastern Australian wool – the wool there has the highest scoured wool percentage and strength, in other words, it's the cleanest and best wool," said Jeremy.
To gain more initiative in quality control, Nanshan hires professional wool-buyers to purchase high-quality raw Merino wool for Nanshan at the wool auction center in Sydney and Melbourne in Australia. Since 2008, Nanshan group has been trying to buy and run farms in Australia. This not only ensures the quality and quantity of raw wool supply at the source, but also promotes the innovation and development of wool.
Having lived and worked in Australia for many years, Jeremy Song is well aware of the market supply of Merino wool and the factors that affect its price. But when asked what he thought about wool, he said, "Wool can never be fully studied because wool is the gift of nature and every sheep and every batch of wool is different."
"I like to go to the farms and talk to the farmers about the market and price of wool, and the growth of the sheep this year. They have been living there for generations, spending all their lives working hard on the farms. The Woolmark Company also arranged the farmers to visit our production line in Nanshan. When they see the wool they grew go through all the processes and finally become garments, they are so impressed and proud."
Nanshan in the northern hemisphere and Australian farms in the southern hemisphere are thus bound together by wool.
"As the younger generation, we are grateful for the foundation that the older generation have laid for us," Jeremy said.
"My father would always come to give us pep talks, and say, 'I'm just giving you advice. The decisions are yours to make.' In fact, what he is doing is constantly urging us."